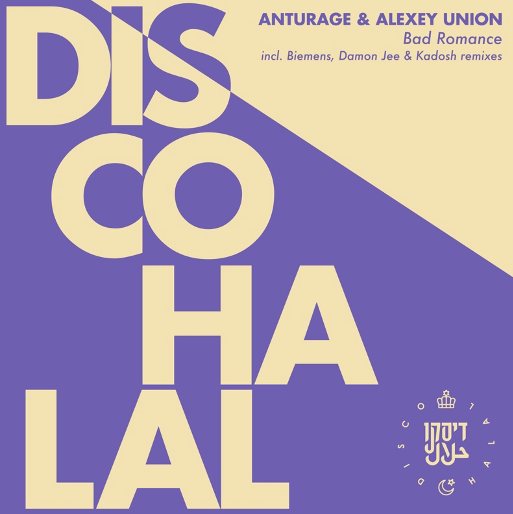 Anturage & Alexey Union deliver latest instalment from Disco Halal
Disco Halal returns with new track 'Bad Romance' from Anturage & Alexey Union, as well as remixes from Biesmans, Damon Jee and Kadosh, out 15th January.
Capturing the essence of the Disco Halal sound, 'Bad Romance' is a chugging dancefloor cut that's characterised by piercing snares and a hypnotic synth-line. Fizzing with visceral energy, Belgian artist Biesmans delivers a pitched-up, menacing take of the track on his remix. French DJ and producer Damon Jee then crafts an atmospheric rework before Tel Aviv's Kadosh closes things out with a fluttering, richly textured edit. It marks the first release of the new Disco Halal format, which has changed from two singles to one single with remixes.
Real name Viktor Petrov, Anturage is a DJ and producer who is part of the musical duo FAKE MOOD and runs the record label PARALLEL LIVES. An eventful 2020 has seen the Bulgarian artist release tracks on Highway Records, Voltaire Music, Amadei Cultura and more.
St Petersburg-based Alexey Union has previously released music on Sol Selectas, Heinz Music, Highway Records, ZEHN, Lump Records, Lost On You and Radiant to name but a few.
Encompassing elements of downtempo, new-wave and alternative pop, stitched together with a leftfield dancefloor throb, the Disco Halal back-catalogue, filled with efforts from the likes of Simple Symmetry, The Organism and Moscoman himself, has seen the imprint rapidly emerging from the once-overlooked nightlife and club scene of Tel Aviv into the worldwide spectrum.
'Bad Romance' sees Disco Halal kick off the new year in the same way they finished the last.