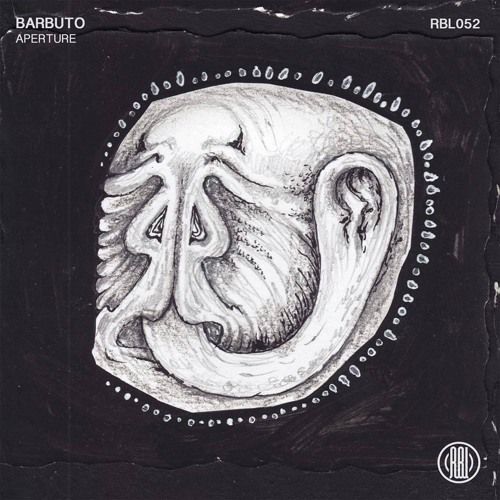 Barbuto - Aperture EP
On December 23, Texan techno shark Barbuto unleashes his forthcoming EP Aperture on ReLoad Black Label. The 3-track release is Baruto's latest exploration into the depths of the genre, luring his audience through rumbling bass lines and seductively dark rhythms.

Aperture – blends a menacing tempo with layers of rapid pulsations, surging listeners through the track's plunge into dark techno. The bass line echos beneath a striking snare, creating a threshold for a variety of elements in-between, and encapsulating the audience from all frequencies.
Chondrite – named after a type of meteorite often found on Earth, this track embodies the same otherworldly qualities as its comet counterpart. A coolly radiating tempo and effects that reverberate in a grand soundscape, listeners can travel into deep space with Chondrite.
Aurora Austrails – launches with an intensely winding rhythm and unfolds with a cryptic progression of sound. This track is undeniably hypnotizing as it compounds ear-catching techno elements one after another into a single sonorous production.