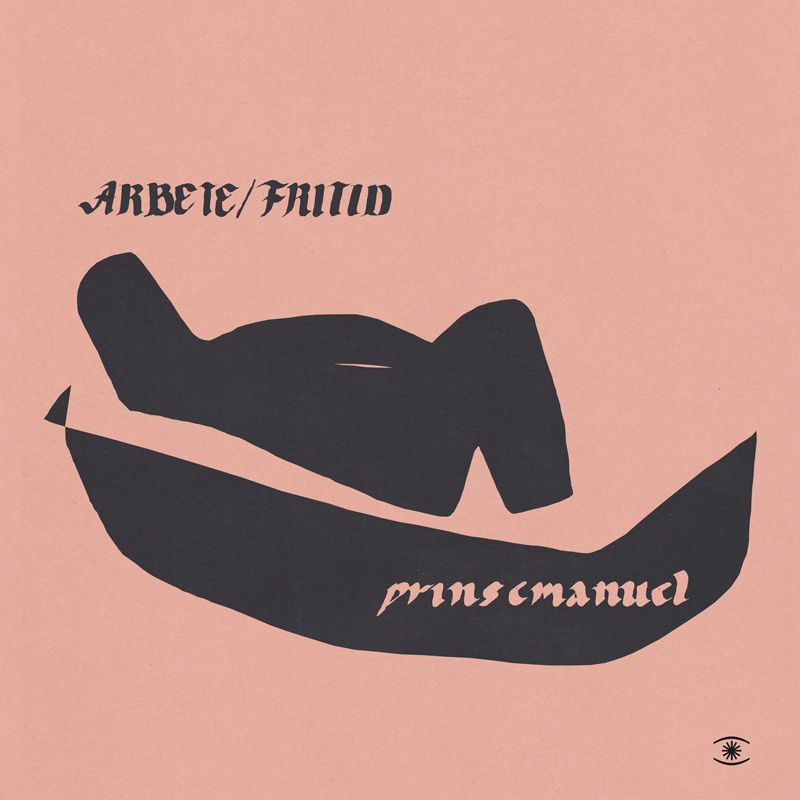 Prins Emanuel - Arbete/Fritid
Copenhagen based Music For Dreams is proud to unleash 'Arbete/Fritid', the debut album of Sweden's Prins Emanuel, on Friday 2nd September 2016.
The first full-length solo album from Prins Emanuel is a concept album revolving around the medium of the vinyl record itself. With a functionalist's attitude, its two sides can serve two different purposes. Translated from Swedish, the album title reads 'Work/Leisure Time': which are the moods the two discs/sides reflect. As Prins explains, 'so early on a Friday evening, you might tell your girl or boy to put on the A/B -side, as you're getting ready to throw some shapes that night. And on Sunday evening, you tell him/her to put on the C/D-side as you're tapping up a bath'.
Although this is a multi-instrumentalist's vision, the fact that the Prins is mainly a drummer is evident in the masterfully hypnotic grooves that form the foundations on which the whole album stands on. And while elements of dub, boogie, afro, house and new age flicker by as we ride along on these driving rhythms, the balance between warmth and repetition is always a tickling tension. For fans of the young Swede's former output with the Fasaan/Chalice label (especially his collaborations with label mate Golden Ivy), this will surely not disappoint.
When Malmö resident Prins Emanuel is not DJ'ing or helping run the online record store Wildlife Records, he's in the studio making music or co-running the labels Fasaan Recordings and Chalice. As an offshoot of Wildlife Records he started Wildlife Radio, an online platform for mixes that are categorized under two headers, Globetrotters for guest mixes by an eclectic range of international music aficionado's and Locals Only which showcases the creativity of local record collectors and DJs.
Album tracklist:
1. Prins Emanuel – Globen
2. Prins Emanuel – Wirklicheit
3. Prins Emanuel – Exkursion
4. Prins Emanuel – Bike Chase
5. Prins Emanuel – Lands Of Joy
6. Prins Emanuel – Su Su
7. Prins Emanuel – Oran
8. Prins Emanuel – Aquarius
9. Prins Emanuel – Lejonkulan
10. Prins Emanuel – Seaside View
Prins Emanuel 'Arbete/Fritid' is released by Music For Dreams on vinyl, digital and stream on Friday 2nd September 2016.