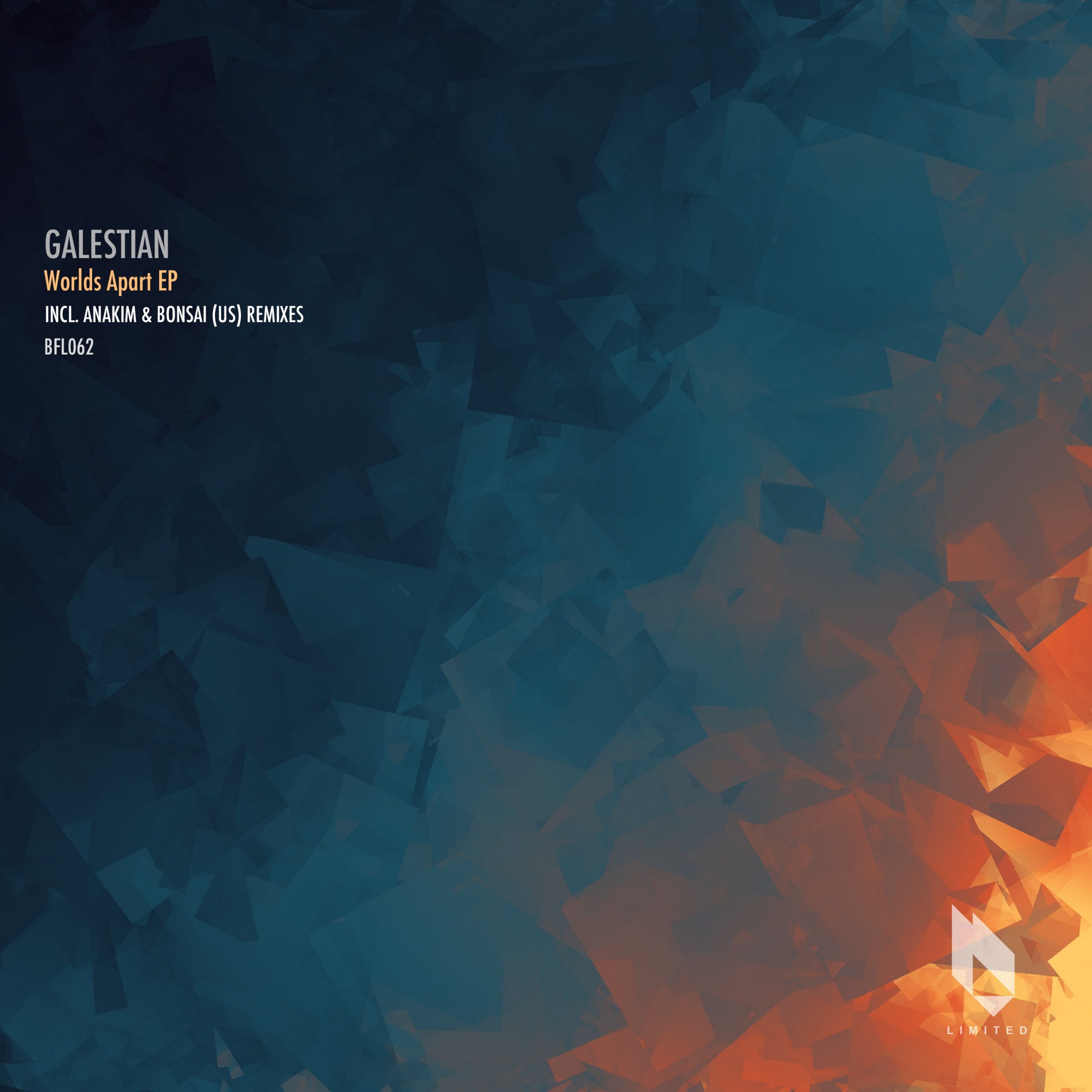 Are We "Worlds Apart"? Galestian Brings Us Closer Through Travel
Berlin, Germany – 21 Sep 2020:   Los Angeles-born, Berlin-based electronic music artist Galestian is no stranger to the worlds of music and travel. In 2015, he took upon a nomadic lifestyle with creative pursuits in music, later launching his Nomadic Producers guide to inspire other music producers to explore an alternative way of experiencing life.
He signed to GRAMMY-nominated Paul Oakenfold's Perfecto Records imprint in 2018, which led to a collaboration with the electronic music legend in 2019 on a track called "Summer Nights".
Five years of forgotten travel footage have recently seen light on his YouTube channel. The short video is a collection of clips from Galestian's travels throughout Asia, North America, and Europe – all set amidst the musical backdrop of "Divine Within" (Ritter Butzke Records, Berlin).
"I came across so much forgotten footage from a GoPro which I had been traveling with for years before the pandemic. Now is the perfect time to share this with the world."
Are we "Worlds Apart"? In a time of global restrictions due to the pandemic, Galestian brings us a 5-track EP to keep us all connected – a delivery of dark, mystical, and pulsating techno bass-lines with three original mixes and two remixes from US-based artists Anakim and Bonsai.
"Worlds Apart" centers around a hypnotic blend of synthesizers and organic, ethnic instrumentation. "Mesmerised" is inspired by the dark, underground clubs of Berlin with relentless rhythms and swirling arpeggios that enthrall listeners at home or on the dance floor. "Odyssey" brings us together with lower tempo, ethereal melodies from the East.
Bonsai deliver a polished remix of "Worlds Apart" with a minimalist approach to the themes of the original version. The duo have previously released on Berlin's Steyoyoke Recordings – a pioneer of the "ethereal techno" sound. Anakim's remix is one for the late-night revelers, staying true to modern techno with tastefully crafted progressive elements. The LA-based artist has found his home on internationally esteemed labels such as mau5trap.
"Over a year in the making, the foundation of 'Worlds Apart' was inspired by my time in Berlin. But it's really… years of time on the road and life's natural ups and downs."
September is set to be a special month for the globetrotting artist, with two releases and a third on the horizon. "Berlin" will be released on the UK's Zerothree Music on 25 September.
###
GALESTIAN ONLINE:
Website: galestianmusic.com
SoundCloud: soundcloud.com/galestianmusic
Spotify: spoti.fi/2SsMyYi
Instagram: instagram.com/galestianmusic
Facebook: facebook.com/galestianmusic
Twitter: twitter.com/galestianmusic
YouTube: youtube.com/galestianmusic
MixCloud: mixcloud.com/galestianmusic
GLOBAL ENTRY RADIO WITH GALESTIAN:
Subscribe for free: globalentryradio.com
REMIXERS:
Anakim: facebook.com/anakimmusic
Bonsai: facebook.com/bonsaiaudioUS