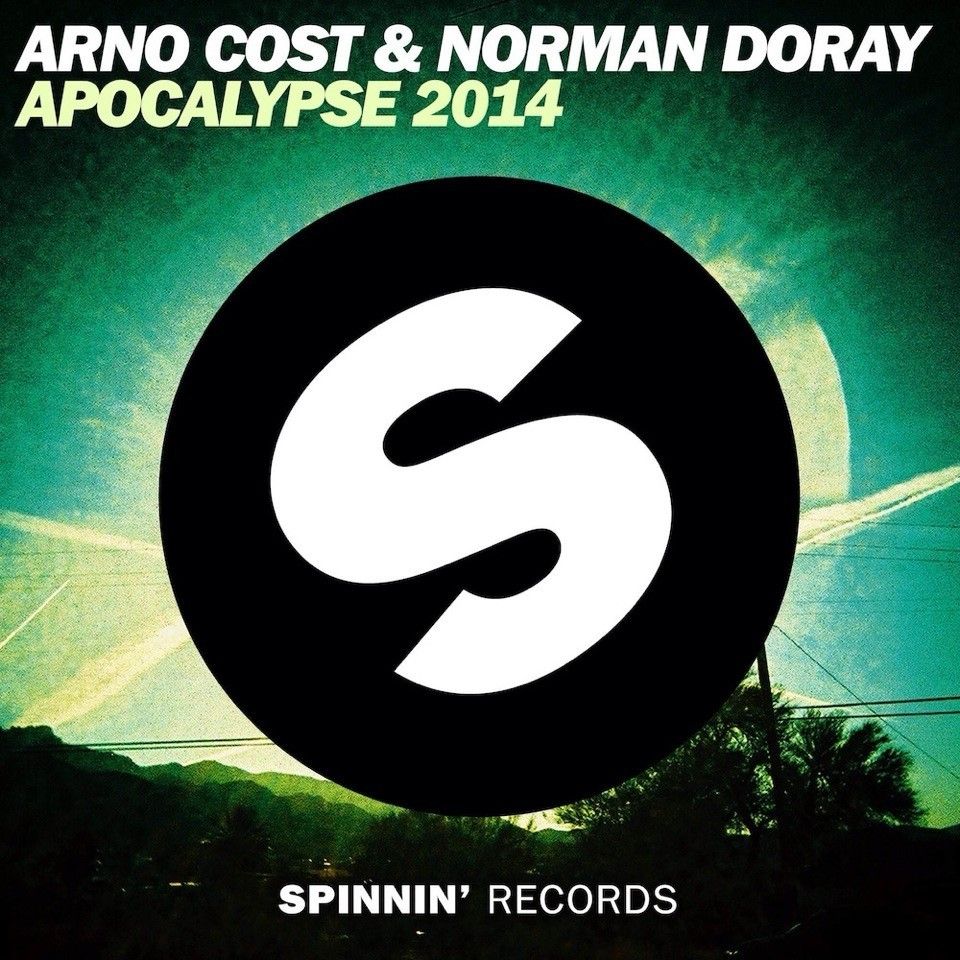 Arno Cost & Norman Doray – Apocalypse 2014
After it's first original release back in 2009, Arno Cost and Norman Doray's classic track 'Apocalypse' has been given a new lease of life with a 2014 version out from today and a slick vocal edit titled 'Apocalypse' (Darkest Days) featuring DEV, out from 2nd June.
Having previously received a remix from Kryder and Tom Staar, 'Apocalypse 2014' adds a modern twist but stays true to the original, while the vocal edit adds another dimension with ethereal melodies from DEV's stunning voice.

To understand who this Frenchman has become we must look to his past. Jérémy Le Carour, otherwise known as 'Norman Doray', became a global name and one of the most respected DJs in the world through years of extraordinary music and global touring.
Since launching his career in 2002, there are not many highlights this proud Frenchman hasn't seen. He has toured with everyone from David Guetta and Swedish House Mafia to Avicii and his discography is filled with collaborations with some of dance music's greats (David Tort, Avicii, Dirty South, Laidback Luke, David Guetta).
Norman built his musical resume releasing chart topping records on some of the industry's most respected labels (SIZE, Spinnin, Le7els, Interscope, Warner and Atlantic to name a few) and his lasting affect on house music is sure to continue for years and years to come.