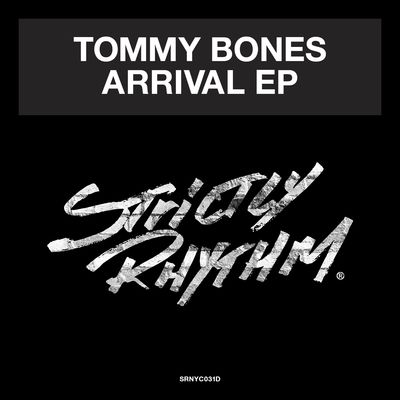 Tommy Bones - Arrival EP
Known as "the dancer's DJ", Tommy Bones has garnered respect over 20 years in the industry. Connected by mind and body to his music, his refined house style is always tasteful and carefully crafted with plenty of soul. 2015 saw the release of two EPs from Tommy on Strictly Rhythm, with 'Black Concept' reaching Traxsource number one.

This new 'Arrival EP' is unmistakably the work of a DJ who has spent years mastering his production skills and developing an irresistibly danceable sound.

Both tracks have distinctive characters but are consistently and seamlessly smooth, driven by funky soul beats and seductive vocal refrains. Bouncy house track 'Aisha' has a catchy rhythmic hook that gets deeper and more inviting throughout, whereas 'Jazzy Joint' does what it says on the tin with some jazz instrumentals for added flavour.