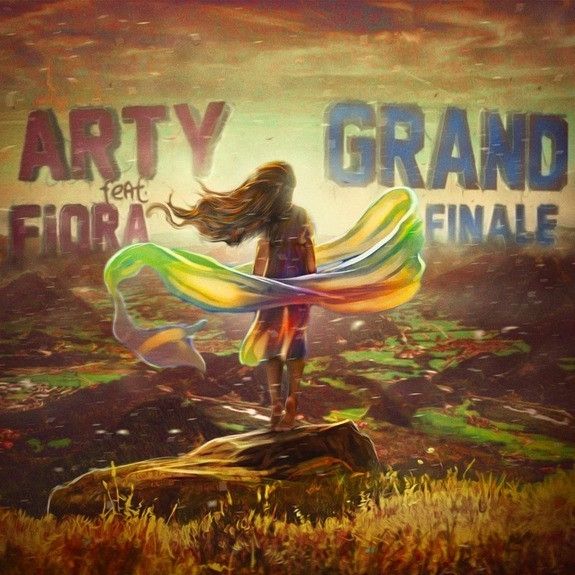 Arty – Take Me Away (Grand Finale)
Arty's 'Take Me Away (Grand Finale)' is finally upon us. The anthem our young purist has been developing, refining and perfecting since late 2011 is at long last lifted from the mixing desk and into the speakers of his loyal followers. Teased by Radio 1, The Huffington Post and the creator himself, the record has already reached out and touched masses of fans, but now, it's yours to own in all its glory and grandeur via Beatport.

Fittingly delivered by dance music's most coveted label, Ministry Of Sound, 'Take Me Away (Grand Finale)' is a step towards the new, but with a nod to the past. Blending the melodies that made him the wunderkind with the top production of his later works, this record marks an established intersection in his stunning young career.

A true composer in the deepest sense of the word, he explained to The Huffington Post the impetus behind creating something truly special and labouring with a track you love:

For a time I was the guy who likes melodies and harmonies, and that's exactly that I want to focus on. 'Grand Finale' is a bright example… it took me more than year to finalize it, but I can tell you for sure – it (Grand Finale) was worth every second I spent with it.



In producing a track to put you at the top, Arty is well aware that whoever you are, you need the assistance of the best and brightest talent around. When "using an absolutely new mixing chain" he "found out that the amazing singer Fiora can fit perfectly with this record", so says the man himself. The young vocalist who has worked with the likes of Armin van Buuren and Tensnake brought a dynamic new edge to the already emotive melody and her top line undoubtedly moves Arty's stunning production to a whole new poignant place.

Influences used, production mastered and vocals layed, 'Take Me Away (Grand Finale)' is now complete and Arty's next masterstroke has been delivered. Returning to his roots but embracing the new, Arty shows us the next phase to his stunning path through the dance world.