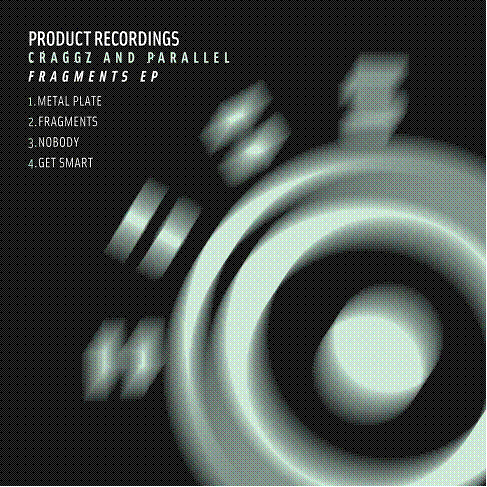 Craggz & Parallel – Metal Plate
Just when you thought it was safe to get back in the water two of drum & bass's longest serving soldiers return with an EP of immense proportions on their own Product Recordings. With years of experience between them shining through Craggz & Parallel show their stripes in spades here with four brand new productions designed to put hairs on your chest; some of the most powerful drum & bass you'll have heard this year.
Leading off with 'Metal Plate' and we're treated to huge slice of late night break action for the 3am dance floor. The clue's in the name here as they deliver a proper slab of dynamite drum & bass perfect for the more discerning dance floors who know.
'Fragments' continues in a similar vein opening with a fearsome syncopated break and a snare that bites through any mix. It just gets better and better as the bassline crashes in, morphing and changing up throughout for a track that never lets go!
Then things take a turn for the techno as C&P let their love of other genres shine through on 'Nobody' with a smattering of cut up vocals and old skool synths mixed into a thick melting pot of heavyweight drums and bass. Wait for the b-line switch too…oh gosh!!
Finally they bring things down just a little bit with 'Get Smart', a pristine two-stepping intro with smooth ethereal pads swarming over the top…until the drop that is. As the snarling mid-range takes a strangle hold it's a the barrage of sub that does the damage here. Naughty but so, so nice.
And breath…