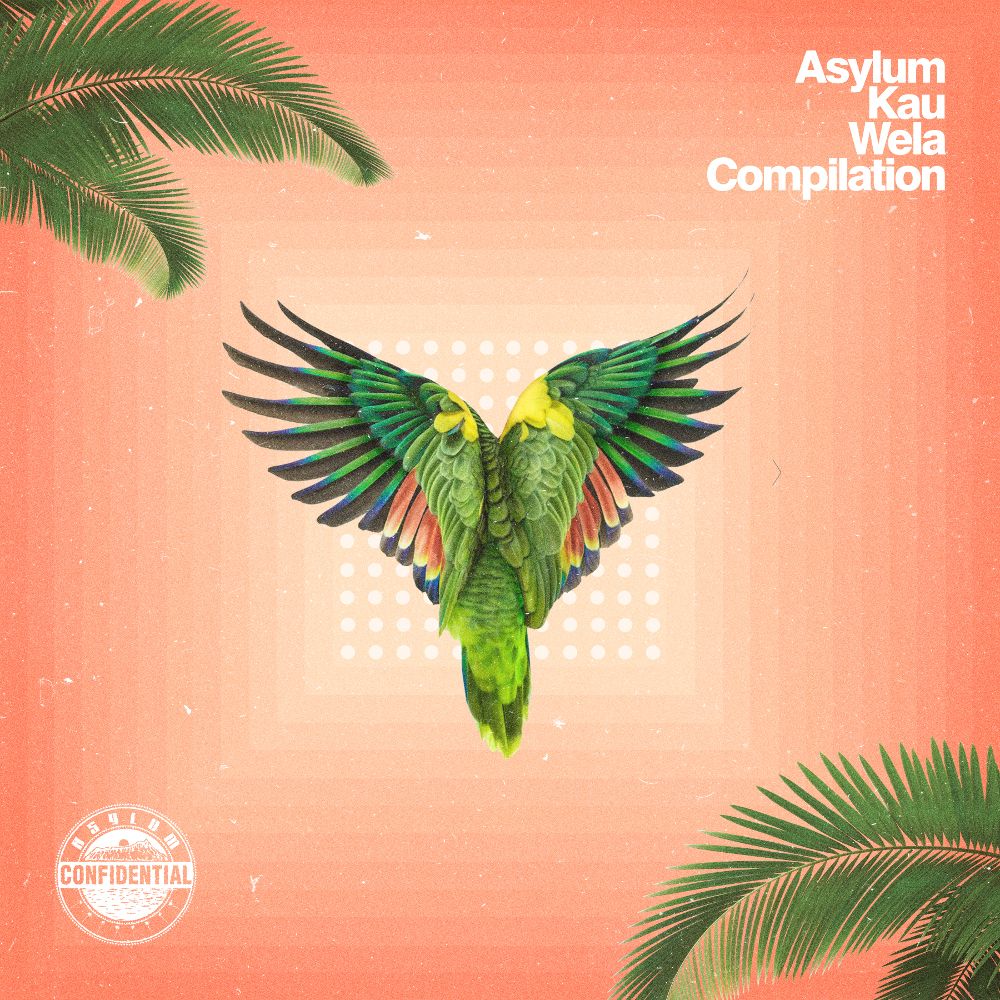 Asylum Kau Wela Compilation
Hawaiian record label Asylum Confidential is back with a brilliant new compilation that pulls together plenty of key artists old and new. It showcases their unique house, techno and disco sound and at 19 tracks strong is an essential collection for any DJ or dancer.
Asylum Confidential is also an after-hours club out in Hawaii that has a crack team of residents and guests, plenty of whom feature here. Musically this is a rich, emotional ride through many deep house niches that often come with serene melodies or love struck vocals.
Kicking off things is Loic Tambay, who is Swiss by birth but is based on the island and is a resident at the club. His 'Love of My Life' track is a great opener that offers richly melodic deep house grooves. Next up, Hawaiian DJ and producer, Fathom Kanekoa, who has been a b-boy for years, offers the dreamy vocal grooves of 'Hot Summer Streets' which is a perfectly sun kissed roller. IN.PHrequent are next, a team made up of 20 year veteran Phillip Charles and Asylum founder Willis Haltom with Nick Maurer. They offer three tracks – the cosy and stripped back 'No Sleep' as well as the more bouncy 'Space In Haters' and the bumpy, vocal house delights of 'Keep On' Ft. Nick Maurer.
Bernies_Diction then get cerebral with spoken word musings and haunting grooves on 'Humans', Gravity Light offer a late night and spiritual track in 'Cloud Whatever' and Marasco serves up both the dubbed out and physical 'Magic' and the rubbery, shaker laced and feel good diva coos of 'Hug Your Mother.'
There are many different shades and styles on offer on this compilation, which carries on with delightful house cuts from Dragon Suplex, Higher Concept and Russell Trent either solo or in collaboration with each other. Dragon Suplex & Willis Haltom's 'Never Stop' with its warbling bass and smeared pads is a real standout, for example, but really this is a brilliantly creative release on every level that finds a wealth of local talents all hooking up to great effect. If you didn't know how strong the Hawaiian house scene was before now, you certainly will once you have enjoyed this compilation.

Tracklist
1. Loic Tambay – Love Of My Life
2. Fathom Kanekoa – Hot Summer Streets
3. IN.PHrequent aka Phillip Charles & Willis Haltom, Nick Maurer – Keep ON feat Nick Maurer
4. Bernies_Diction – Humans
5. Gravity>Light Cloud Whatever
6. Marasco – Magic
7. Dragon Suplex – Cocaine Cowbells
8. Dozeguise, Zane, Higher Concept – Ratchet Business
9. Russell Trent – A Night In Tulum
10. Higher Concept – What it Comes Down To
11.IN.PHrequent aka Phillip Charles & Willis Haltom – Space in Haters
12. Dozeguise, Zane, Higher Concept, Russell Trent – Feeding the habbit
13. Russell Trent – Playa Sunrise
14. Marasco feat. Embassy of Joy – Hug your Mother
15. Higher Concept – Something Special For Myself
16. Maris Moon & Openoptics – Perfect Strangers (feat. Abigail Storm)
17. Higher Concept – On The Scene
18. IN.PHrequent aka Phillip Charles & Willis Haltom – No Sleep
19. Dragon Suplex, Willis Haltom – Never Stop feat Taneil