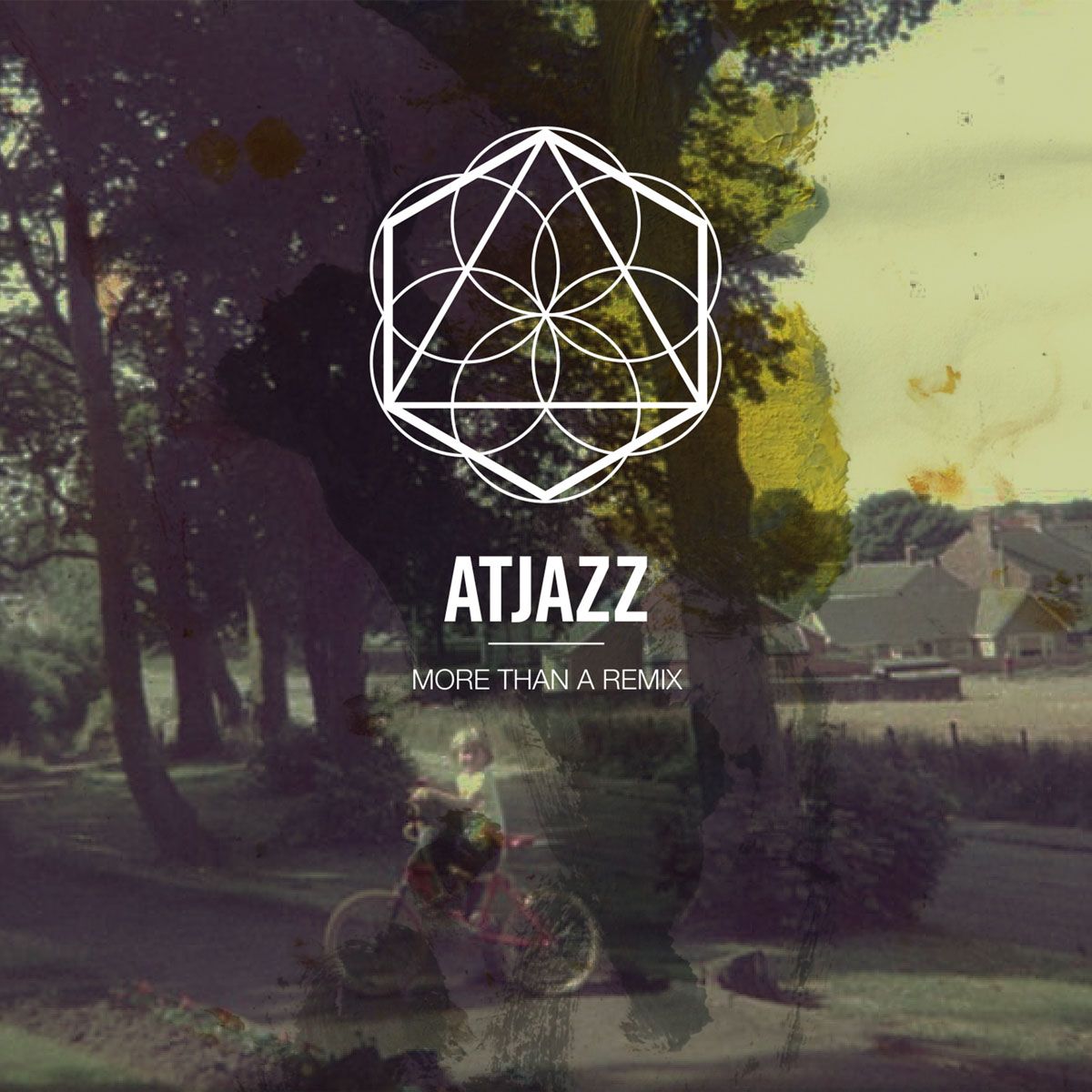 Atjazz – More Than A Remix
Having garnered a hardcore underground following since beginning his musical journey in the mid nineties, it is only in the last few years Martin ³Atjazz² Iveson has finally impacted on the wider soulful dance community. What many of his new fans don¹t know is that Atjazz has been responsible for some of the most original and exciting productions of the last 15 years.
In that time, Atjazz has been asked to remix some of the biggest and most talented names in the game, including Bob Sinclar, King Britt, Jazzanova, Gilles Peterson¹s Havana Cultura Band, Leon Ware and Karizma (to name a very few).
This collection brings together some of Atjazz¹s finest remixing moments from his entire history, showcasing how he can move from House to Soul to Dub to Electronic Dance with consummate ease, and all in his unique style.
Containing 32 amazing tracks including some previously unreleased and many on CD for the very first time, More Than A Remix has something for fans old and new. This is the only Atjazz remix package you will ever need and what a collection it is!
Atjazz – More Than A Remix – EPK from r2records on Vimeo.
Tracklisting
CD1
1. Boddhi Satva – Who Am I (Atjazz Love Soul Remix)
2. Mahon – Fade Away (Atjazz Lo-Fi Remix)
3. Atjazz & Jullian Gomes – Overshadowed (Atjazz Galaxy Aart Dub)
4. King Britt presents Scuba feat. Liz Fields – Our Time (Atjazz Remix)
5. Bob Sinclar – The Ghetto (Atjazz Remix)
6. Fred Everything – Mercyless feat. Wayne Tennant (Atjazz Remix)
7. At One – African Healing Dance feat. Wyoma (Atjazz Remix)
8. Comfort Fit – Ask The Devil feat. Howard Marks (Atjazz Remix)
9. Gilles Peterson¹s Havana Cultura Band – Orisa (Atjazz Love Soul Remix)
10. Jazzanova – Dance The Dance (Atjazz Remix)
11. Version – Nothing (Atjazz Vocal Dub)
CD2

1. Monday Michiru – Epiphany (Atjazz Remix)
2. Danny Clark – Giving Only feat. Nica Brooke (Atjazz Internal Dub)
3. Kerri Chandler – Rain (Atjazz Remix)
4. Karizma – Groove A 'K' Ordingly (Atjazz Floor Dub)
5. C.9INE – Chasing (Atjazz Remix)
6. Emilie Chick – Scholarship (Atjazz Remix)
7. Shigeru Tanabu – El Contraste (Atjazz Love Soul Remix)
8. Clyde – Roll Of The Beast (Atjazz Astro Remix)
9. Atjazz – For Real (Atjazz Remix)
10. Little Big Bee – Searchin¹ (Atjazz Remix)
CD3
1. Atjazz – Love Someone (Atjazz Remix)
2. Mr. Beatnik – I Know All The Bitches (Atjazz Astro Remix)
3. Musaria – Moment (Atjazz Remix)
4. Mario & Vidis – Test (Atjazz Astro Remix)
5. Kabuki – Tempest (Atjazz Remix)
6. The Rah Band – Messages From The Stars (Atjazz Remix)
7. Exist – Lookin¹ At Blue (Atjazz Astro Dub)
8. Maddslinky – Special feat. Omar (Atjazz Love Soul Remix)
9. Bossruu feat. Afrotraction – Ngawe (Atjazz Love Soul Remix)
10. Amalia – All The Funk I Need (Atjazz Love Soul Remix)
11. Leon Ware – On The Beach (Atjazz Love Soul Remix 7² Edit)
A R2 Records release Out Now on special 3 CD version & Digital download
http://www.r2records.com
http://www.twitter.com/r2records
http://www.atjazz.co.uk