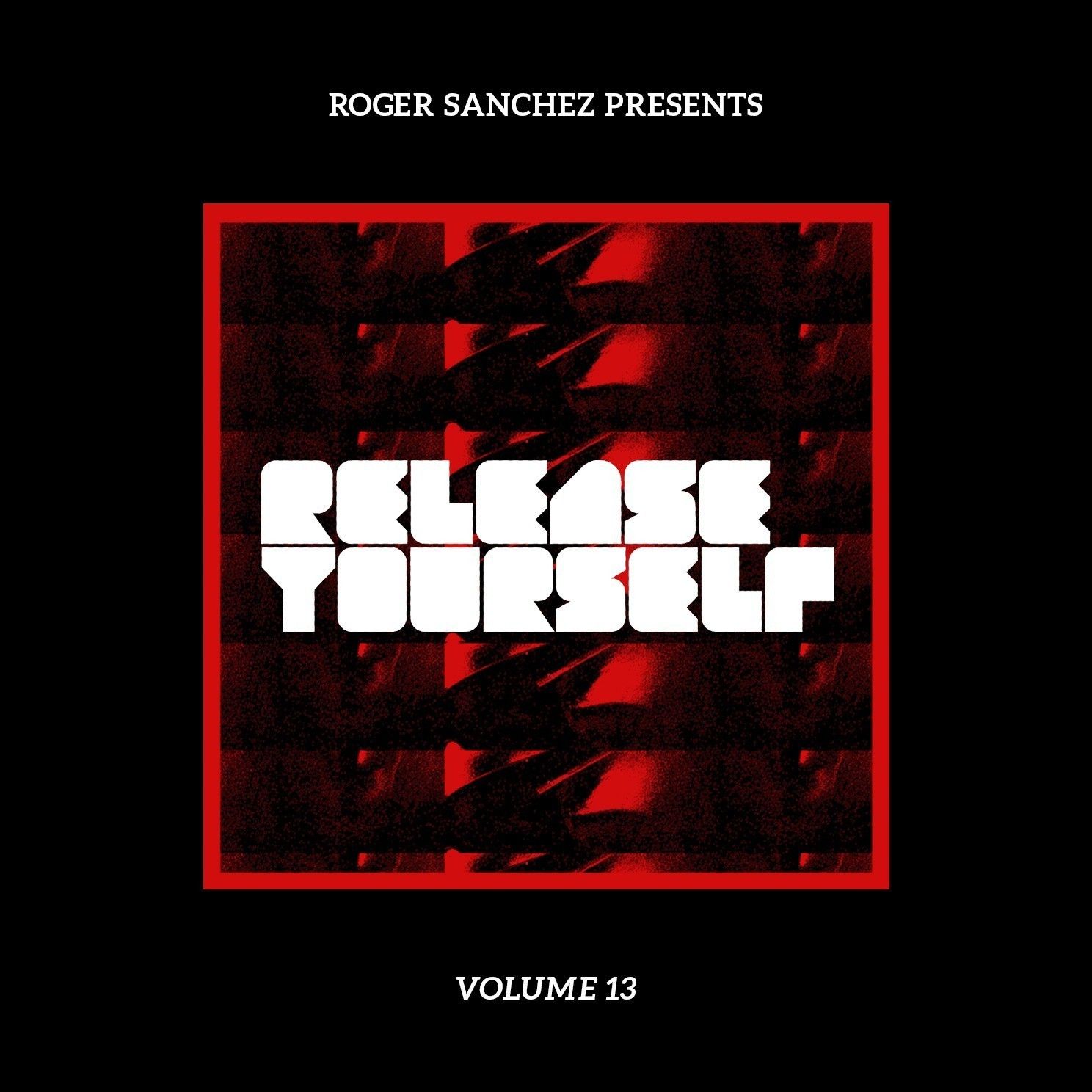 Roger Sanchez – Release Yourself 13
Roger Sanchez's Release Yourself mix albums are definitive snapshots of contemporary house music seen through the prism of one of dance music's greatest proponents. As befitting a year during in which house music is flourishing once more, 2013's edition captures the genre in fine form, brimming with a dizzying array of exclusives and tracks from the cream of the current scene.
Released on his inimitable Stealth Records imprint, 'Release Yourself '13' is split into two mixes, 'Pre-Party' goes deeper, a mix which warms up proceedings via cuts including Rashid Ajami & Jerome Robins "Messenger", Tom Budden & Forrest "Lady is Trouble", Riva Starr & Rssll's "Absence" (Adam Port Remix), Dusky's "Nobody Else", Rene Amesz's "Echopraxia" and beyond, before closing with Nick Hook, Vin Sol & Matrixxman's "I Can Feel It".

The 'Party' mix is just that: a formidable array of upfront and current big hitters that you'll find Roger spinning at the world's best clubs. Building from Mirock & Fildzi "Say" through Manna-Croup & Rio Dela Duna's "Disappear" to the likes of DJ Sneak & Riva Starr's "In Da House Tonight" and Sanchez' own '"Troubleman" (feat GTO), it quickly moves into twisted, jacking house territory – the stomping ground that a house native like Sanchez enjoys most – with tracks from Chris Count, Dan Price and Wehbba's retake of Mike Vale's "Don't Give A Damn".
ROGER SANCHEZ SAID:
"The theme for me this year with my new singles and album is going back to my underground house roots. For the last year the evolution of my sound has taken me further back into the underground: to deep house, tech house and tribal, all the places that I started from for me have come full circle. I feel that this year's Release Yourself is probably the closest one to my heart. Some of the sounds are very reminiscent of my early compilations, but they've been reinterpreted in a contemporary fashion and this is where my headspace is at musically.
The Pre-Party is even deeper than some of my other ones have been, and I just see an incredible array of new burgeoning talent in the deep house scene that have really come to the floor. The Party side is definitely peak time house, but now the emphasis is more on jackin' grooves or dirtier basslines that have always been a signature of my sound and style. Even with my experimentation with different sounds and electronic elements over the last few years, my heart truly resides firmly in the underground, and that's where Release Yourself '13 will take you".
In addition to a relentless touring schedule and upcoming Release Yourself events in Los Angeles, London, Miami, and Mykonos, Roger recently began his Ibiza residency for 2013, where he'll play the hallowed Space terrace on Mondays for Café Ole until 16 September. Roger will be joined by house legends including Frankie Knuckles, DJ Spen, Cj Mackintosh, Chus + Ceballos and more, alongside the Stealth Records talent he's fostered including Prok & Fitch, Rene Amesz, Mike Vale and beyond.
http://rogerscanchez.com
http://facebook.com/rogersanchezfanpage
http://twitter.com/djrogersanchez
TRACKLIST:
Pre-Party
1. Rashid Ajami & Jerome Robins "Messenger"
2. Elle Stilnovo feat. Jaidene Veda & Rise Ashen "Press Play" (Rise Ashen Rub)
3. Mooryc "Simply" (Dapayk Remix)
4. Tom Budden & Forrest "Lady is Trouble" (Original Mix)
5. A NAPADOL "Chant 420"
6. Riva Starr & Rssll "Absence" (Adam Port Remix)
7. Dusky "Nobody Else" (Original Mix)
8. Unders feat. Veerle "Evenin Feelin" (Edu Imbernon Remix)
9. Pedestrian & Maribou State "Mask"
10. Rene Amesz "Echopraxia"
11. 2 Good Souls "Wish You Never Met Her"
12. Affkt & Sutja Gutierrez "Soul" (NiCe7 Remix)
13. Nasser Baker "Tricks" (Original Mix)
14. Nick Hook, Vin Sol & Matrixxman "I Can Feel It" (Original Mix)
Party
1. Mirock & Fildzi "Say" (Original Mix)
2. Jason Chance & Alias Rhythm feat. Gift "Waiting for the Day"
3. Manna-Croup & Rio Dela Duna "Disappear"
4. Rejoyce "You'll Never Win"
5. Chris Count "The Ingredients" (Original Mix)
6. DJ Sneak & Riva Starr "In Da House Tonight" (Original Mix)
7. Santos "Corner"
8. Rio Dela Duna & jUANiTO "Los Ojos"
9. Roger Sanchez feat. GTO "Troubleman" (Original Mix)
10. Darko De Jan & Angel Stoxx "Alexander the Great" (Original Mix)
11. Mike Ivy & Joe Mancuso feat. Lisa Pure "Nobody"
12. Federico Scavo "House Music"
13. Chris Count "What We Gonna Do" (Boom Chack Mix)
14. Dan Price "My Alcohol"
15. Mike Vale feat. Stella Mercury "Don't Give a Damn" (Wehbba Remix)