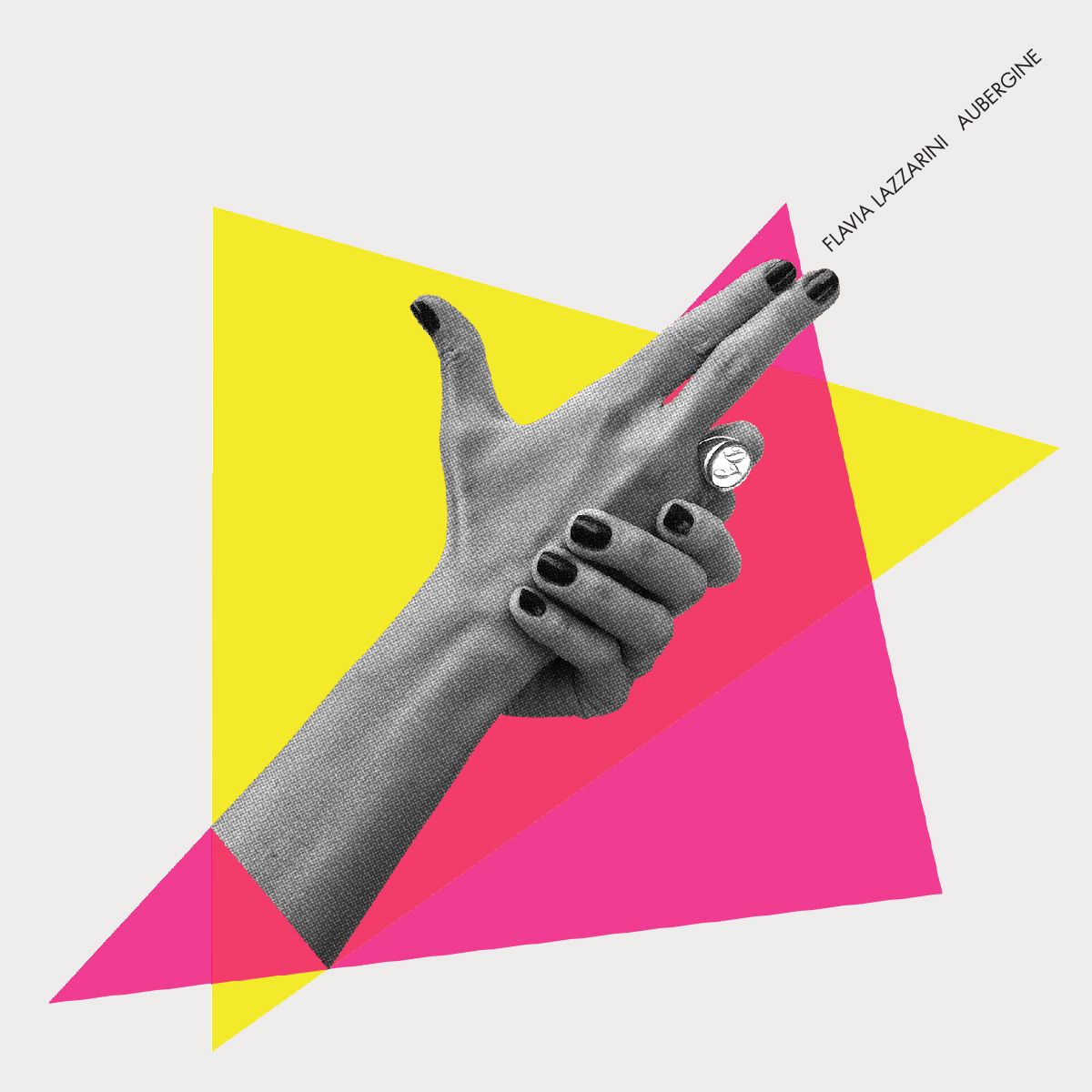 Flavia Lazzarini - Aubergine (LP)
Celebrated Italian DJ, producer and remixer Flavia Lazzarini steps out with a fantastic full length showcase of her studio skills on the Zig Zag label. Her 'Aubergine' album features 11 tracks of house music informed by 80s and 90s sounds, as well as real Roland hardware and the vibrant New York scene of yesteryear.
Lazzarini is a qualified lawyer, who turned her back on the legal profession to pursue her passion for musc and who has been laying down notable sets at famous clubs in Italy for years. From art events to fashion premiers, from nu-bossa to jazz, she has played in a wide range of environments and calls upon a wide range of sounds when doing so. She has also been a resident of a talk show on TV, has played clubs all over Miami, Europe and Asia, and has played parties for the likes of Simply Red and Gucci amongst others, so really knows her onions. This richly produced album was written between Rome and Paros Island and makes use of both software tools and proper bits of hardware.
Things kick off in colourful slow motion style with the long legged disco vibes and lovably lose handclaps of 'Mambo.' Then comes the groove driven 'MK', which could well be a tribute to the legendary house producer of the same name with its cool dubbed out drums and neon chords stabs. 'Chicago Department' is another deep and warm house tune with soft focus chords and slick rubber kicks, then 'Rough People' switches up the mood with some rugged synthesiser lines and freaky sine waves making for a more wonky groove.
Always colourful and well produced, the album roams through more menacing territory on 'Darkness,' super slowed down soul on the suitably romantic 'I Love You' and then builds masterfully once more with the big bass rumbles and sensual hand claps of 'No Title.' Up beat house comes no finer than 'Groovematic,' the title track introduces some left of centre wind instruments and cascading bass riffs and the experimental depths of 'Silence' and cosmic rotations of 'Piano Beat' then round things out in sumptuous style.
This is an ambitious, far ranging album that touches on myriad styles with equal charm and is sure to win Lazzarini ever more fans around the world as a result.
CD Tracklist:
1. Mambo
2. MK
3. Chicago Department
4. Rough People
5. Darkness
6. I Love You
7. No Title
8. Groovematic
9. Aubergine
10. Silence
11. Piano Beat.]
LP Tracklist:
1. Mambo
2. MK
3. Rough People
4. I Love You
5. No Title
6. Groovematic
7. Aubergine
8. Silence