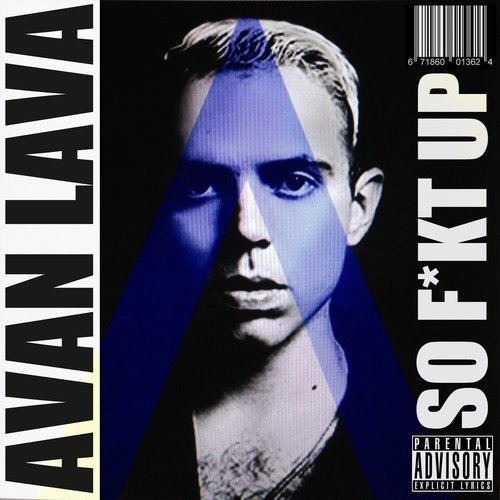 AVAN LAVA – So F*kt Up
New York's AVAN LAVA have been transfixing audiences with their monumental performances and adventurous sound. Following last year's radiant Flex Fantasy EP and a series of unforgettable performances, including sold-out shows at NYC's Bowery Ballroom and Music Hall of Williamsburg, they have announced their next single "So F*kt Up" due out on December 3rd. The track is a cutting R&B burner about the anguish of unrequited love after a one night stand, with a sleek and seductive pulse, an instantly memorable chorus, and the unexpected twists of their adventurous take on pop music. Heartache has never sounded so addictive!

The impetus for the project was a late-night bonding session on a bus in Brazil between producer/musicians Le Chev and Ian Pai, over their shared desire to create a mix of the electronic music, R&B, and underground music they loved. When they met singer TC, they found the perfect final ingredient for their Olympian sound that aims to unite disparate elements and people. With the addition of vocalists/musicians Andrew Schneider, Drew Citron, and Jo Lampert for live shows and choreography by TC and Vanessa Walters, their performances which take elements from arena pop shows and infuse them with a DIY spirit, quickly became can't miss events where abandon and ecstasy are just the beginning.

Beginning with their "Vapors" EP in 2010, AVAN LAVA have crafted a genre-defying sound that is as inviting as it is fearless. That inimitable sound has inspired iconic designers Miu Miu, Nina Ricci, and Dior to use their music in campaigns and shows. "So F*kt Up" is the first taste of what is sure to be one of 2014's most thrilling albums.

"So F*kt Up" will be released digitally on December 3.
Don't miss AVAN LAVA live in London at Madam Jo Jo's on December 3, December NYC coming soon!

AVAN LAVA links
www.avanlava.com
www.facebook.com/avanlava
www.twitter.com/avanlava
www.soundcloud.com/avanlava