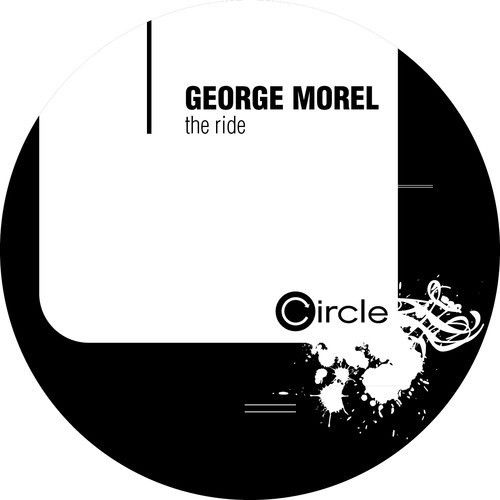 George Morel – The Ride
Alex Flatner's Mannheim based Circle Music is known for releasing music of the highest quality from a broad spectrum of artists within the House and Techno genres. The circle in the label's logo is a symbol for permanent progress and continuous advancement, something that the label always aspires to with an ever-evolving sound and a roster of truly creative artists.

George Morel, a man whose name stands for warm and soulful House sounds and it has been that way for decades, not only as one of the hottest DJs around, but also as a multiple gold and platinum selling artist. He now returns to Alex Flatner's Circle Music label with two superb new underground gems.

"The Ride" is a trip through mean basslines, kicking beats and a playful ocean of effects, that oozes pure class. Without compromising, this track pulls out all the stops in terms of modern House music. Morel's second track, "Father Speech", plays with vocals, effects and plenty of percussion elements, but essentially without losing the track to a tribal flavour. Rather Morel uses the diverse elements to make a full-bodied whole.
"In the beginning, there was House music" and George Morel has been active in the House scene right from the beginning. He is an accomplished and evolutionary DJ/Producer and has long earned his place among the best DJs and producers and the respect of everyone in the electronic dance music scene. He has a deep appreciation for music that fills the room and moves the soul, referencing House music's past but engaging fully with its future, his productions and DJ sets have energy, precision and soul. His sounds are totally fresh, reflecting his constant global touring, as this new release on Circle Music shows. Enjoy!
Further Information: http://www.circlemusic.net
https://www.facebook.com/circlemusicgermany
http://www.beatport.com/label/circle-music/2884 https://www.facebook.com/georgemorel.fanpage