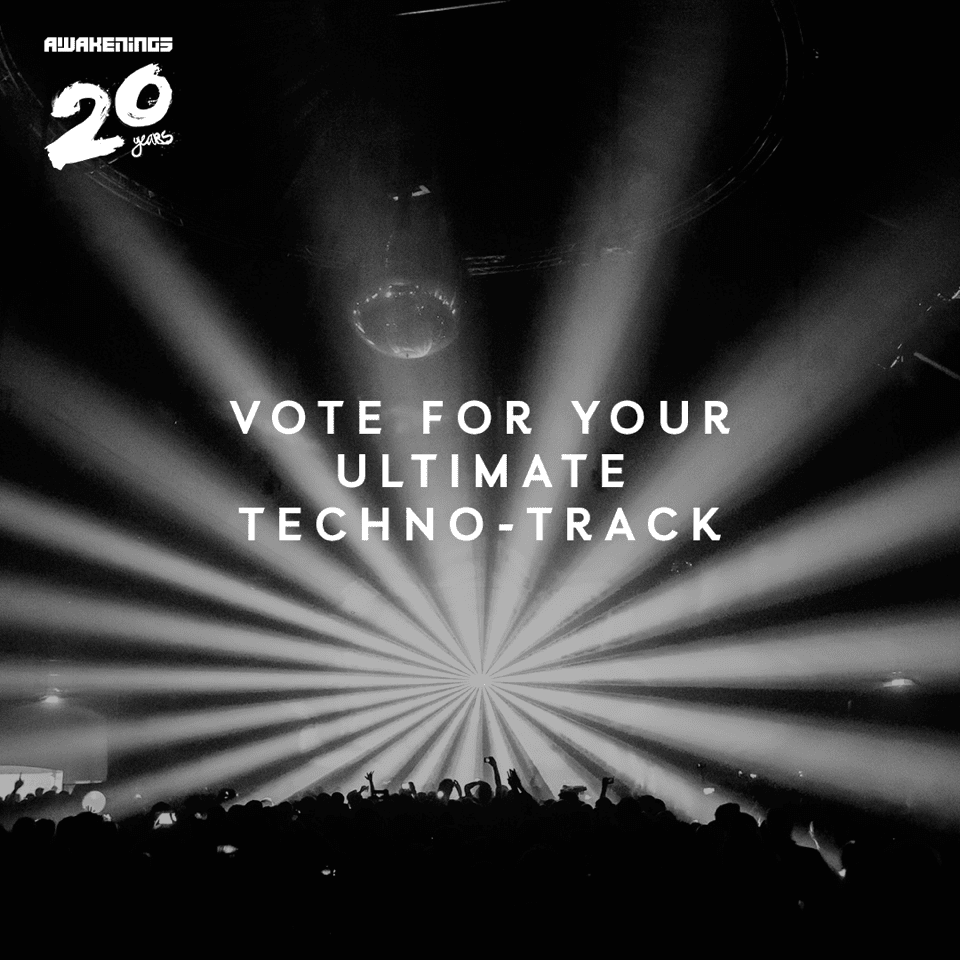 Awakenings looking for 100 ultimate techno classics
The world's foremost techno party Awakenings is celebrating its 20th anniversary. For this special occasion the organisation calls on all lovers of dance to vote on their favourite techno tracks.
Votes can be cast from February 1 thru 16. Techno fans can choose among over 1000 tracks that have been selected by journalists Atze de Vrieze (3voor12) and René Passet (DJBroadcast) and DJs Joris Voorn, 2000 and One and Bart Skils.
Everyone who votes has a chance of winning tickets to the Awakenings 20 Years parties that will take place in April during the Easter weekend.
Votes can be cast at www.awakenings.com/20years/1000tracks
The results of the poll will be published in the book 'Awakenings – 20 Years of Techno'. This retrospective of almost 600 pages is being put together by the makers of the dance bible 'Mary Go Wild'. Besides the 100 dance classics the book will also contain scores of interviews with artists such as Adam Beyer, Sven Väth, Jeff Mills, Nina Kraviz, Paul Kalkbrenner and Secret Cinema, anecdotes and statistics from the history of Awakenings and hundreds of photos from the Gashouder, NDSM, Rotterdam, Eindhoven and the festival. The book will be released on April 13.
Awakenings was first held in March 1997. The combination of high-quality production, the clear choice for techno and the iconic Gashouder in Amsterdam as location quickly made it the flagship of Dutch techno. Twenty years and over a million visitors later Awakenings is the largest techno party worldwide. The annual festival draws visitors from over eighty different countries.
The 20th anniversary this year will be celebrated with five parties in the Gashouder during Easter weekend, featuring performances by, among others, Derrick May, Joris Voorn, Ricardo Villalobos, Len Faki and Pan-Pot
More info: www.awakenings.com and check out out Spotify at https://awak.enin.gs/2kElJ2W
Pre-order of the book has already begun at: https://www.awakenings.com/nl/en/20years/book