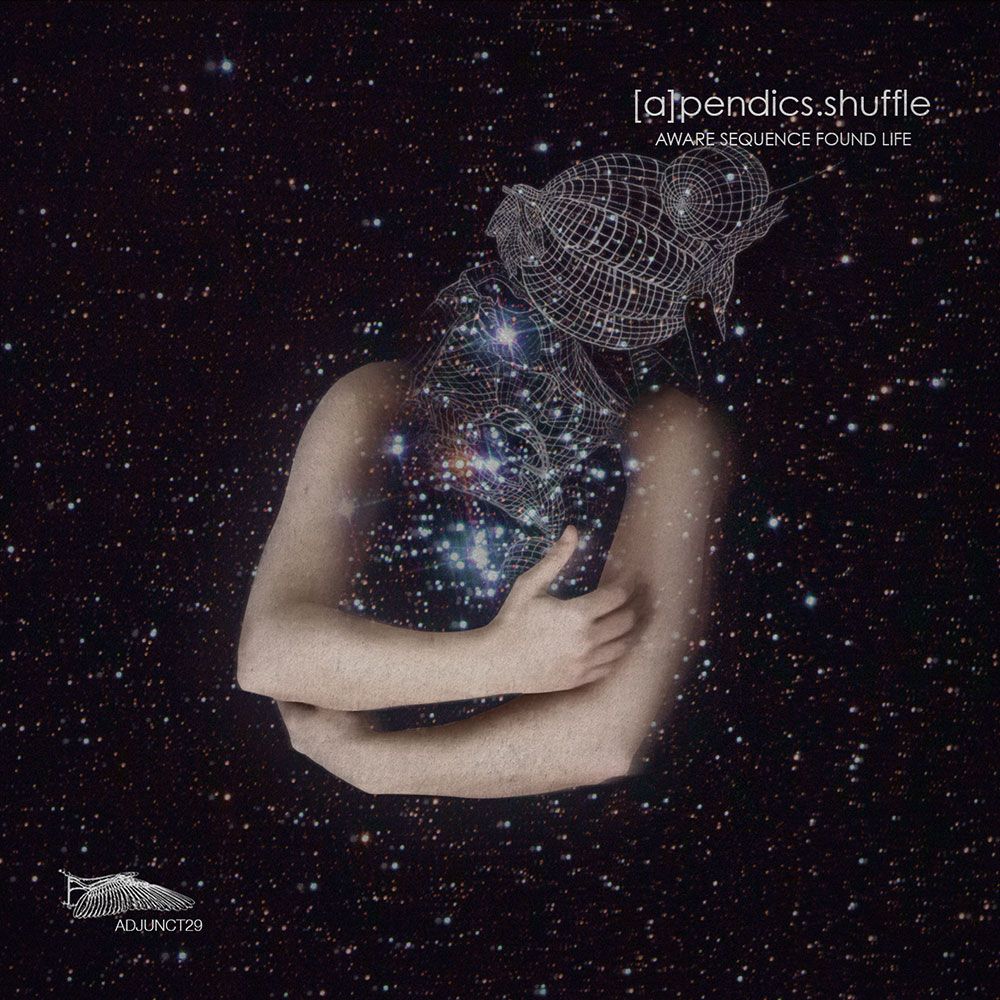 [a]pendics.shuffle - Aware Sequence Found Life
With over 200 releases under his belt, spanning multiple aliases (Bell Gardens, Reverse Commuter, dubLoner, Eight Frozen Modules…) and labels (Planet Mu, Warp, Mille Plateaux, Phtalo, Tigerbeat6…), Kenneth James Gibson is about to release his second full length under his [a]pendics.shuffle moniker on his own Adjunct Audio imprint.
Aware Sequence Found Life, the first [a]pendics.shuffle album in eleven years, follows Gibson's ambient LP The Evening Falls, released April 2016 on Kompakt. ASFL offers a psychedelic and spiritual blend of club oriented tracks, permanently on the frontier of minimal, deep house, techno, ambient and experimental music. Recorded in the mountains of Idyllwild, California, the LP features vocal contributions from Gibson's wife Kelly Johnston and additional sound work from Kinsey Dulcet Moore, whom Gibson had previously collaborated with as Electronic Music Composer on Planet-Mu, on Being You, Touching Space and Nowhere's Somewhere.
On Aware Sequence Found Life, Gibson plays time like a game of chess. A circus of sounds gather in unison to make minds and bodies melt together in perfect harmony. Lush swirling dubbed out vocals, beds of twisted mutated synths, subby bass explorations, dirty reverbed Rhodes piano workouts and enough shake to make anyone get off their ass evoke both the loose and the darkness, the tight and the airy, wood and steel. The nine tracks offer an impressively balanced milieu, one which is unique to Gibson, who as [a]pendics.shuffle keeps on playing a game of his own, like no one else does.
Aware Sequence Found Life is released July 8th on vinyl and digital on Adjunct Audio. The vinyl version comes with a deep and trippy remix of Dark Outlines, courtesy of Sender Records boss Benno Blome. As a digital album bonus, Gibson mixes Aware Sequence Found Life into one continuous trip with extra bonus material.