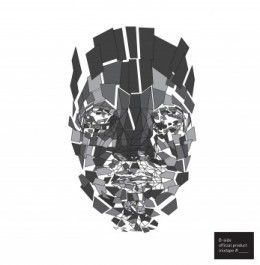 B-side by Wale presents Mixtape Session
B-side by Wale is a contemporary fashion label created by designer, stylist and entrepreneur Wale Adeyemi. Started in 1995, and drawing inspiration from British culture, music and art, Wale Adeyemi created the brand with the aim of showcasing the unique identity and vast array of talent based here in the UK.
Styling the likes of David Beckham, Beyonce, Alicia Keys and Mos Def, Wale was able to take elements from each of his influences and create his own brand 'B-side By Wale'. Based on Hanbury St off Brick Lane the B-side by Wale store represents the hub of the B-side movement, housing everything ranging from art exhibitions to collaborations with photographers and stylists.
Keeping these artistic foundations at the core of everything B-side, we are bringing to you the first in a series of compilations featuring the cream of rising British musical talent, and gems from our people in Japan and the USA.
Featuring the likes of soulful songstress Tawiah, dynamic production duo Designated and hip-hop meets rock collective Kings of the City amongst others, this compilation reflects the eclectic nature of both B-side and the British music scene.
The compilation is out now on http://whereswale.bandcamp.com