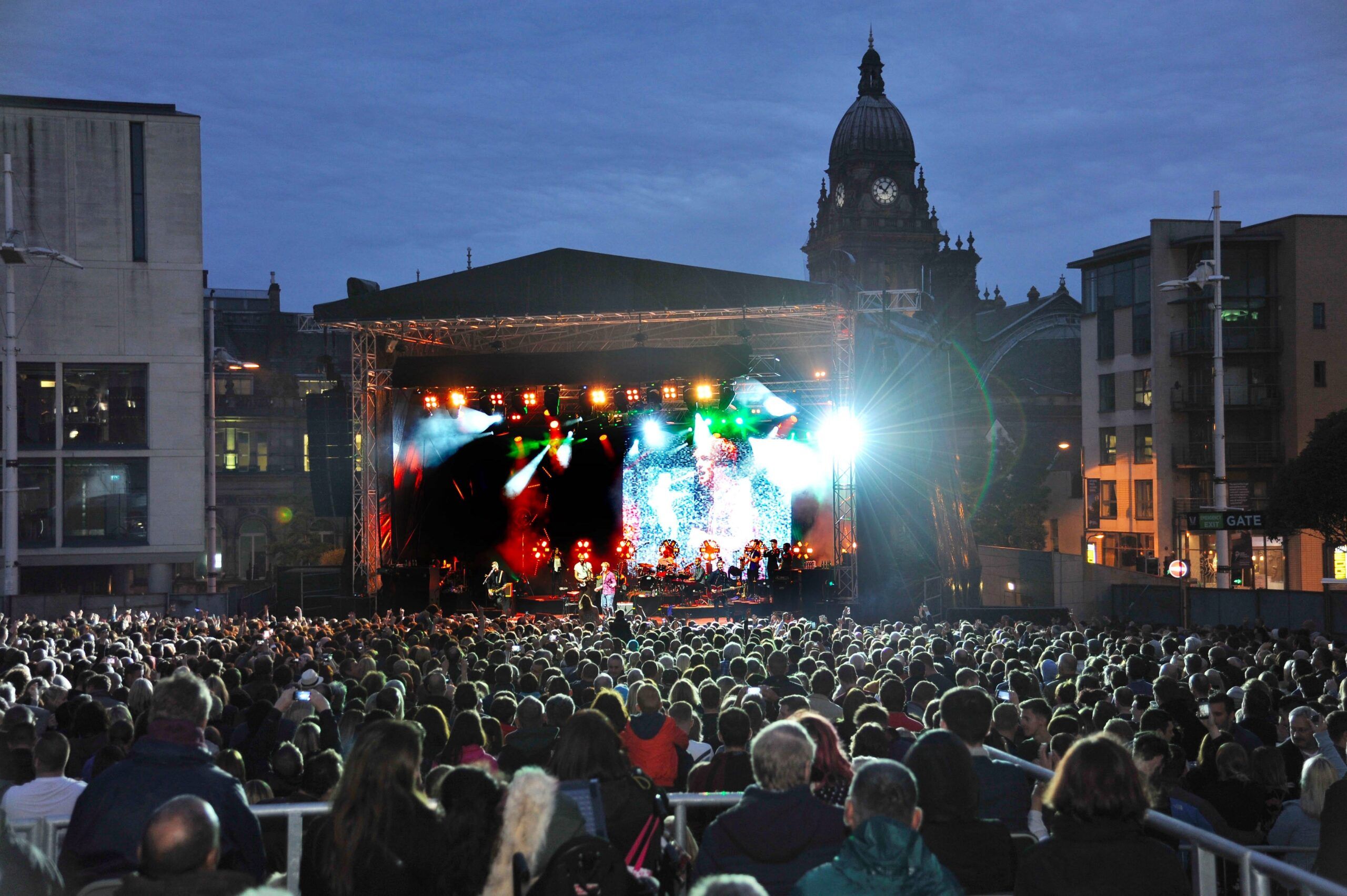 Back to Basics announce 25th anniversary orchestral extravaganza
A new live music spectacular will see classic club dancefloor anthems reimagined and performed in a unique and contemporary way on Millennium Square this summer as two contrasting Leeds-based musical institutions come together for the first time to celebrate the full range of the city's sensational musical offering.
The soundtrack of legendary Leeds club night Back to Basics will be performed by a 50-piece symphony orchestra from Opera North in a live extravaganza at the heart of the city centre on Friday, July 28.
The event, entitled The Symphonic Sounds of Back to Basics, is a new collaboration between Opera North, Leeds City Council and Back to Basics founder Dave Beer, which also marks an incredible 25 years at the forefront of UK club culture for the trailblazing brand.
The production team responsible for creating this spectacular show are renowned songwriter and producer Steve Anderson, who has been musical director for Kylie Minogue for over 20 years, and whose credits include Paul McCartney, Take That and Leona Lewis – and Cliff Masterson, who has worked as conductor and arranger for artists including Emeli Sandé, Little Mix and Katherine Jenkins. Together they curated the sell-out Lush Classics concerts in Belfast, produced the music for the opening of the Commonwealth Games, Glasgow (2014) and composed original music for the London Olympics (2012).
Steve Anderson said: "Cliff and I are so honoured to be working with the incredible Orchestra of Opera North in such a beautiful setting. Our new, expanded arrangements of club classics will bring back some very special memories for anyone who's ever danced, made friends or fallen in love at the legendary Back to Basics".
The evening will also include special guest appearances from well-known club artists and long-time friends of Back to Basics: Adamski, Robert Owens, A Man called Adam and The Beloved with more star guests still to be announced.
Dave Beer, founder and owner of Back to Basics said: "I'm really excited about this event and it's a privilege to be working alongside Opera North and their amazing orchestra. Music has always been my life and I've devoted the biggest part of it to bringing music to the city that I love. I'm so proud that Leeds City Council recognises our contribution to the city over the past 25 years and is honouring us in this way.
Since its inception back in 1991, many friendships and unions have been made by those people who met on our dance floors, and this event provides a wonderful opportunity for family and friends across three generations to come together for a unique celebration right at the heart of the city on Millennium Square"
Tickets for 'The Symphonic Sounds of Back to Basics' are priced at £28 and are on sale now through the City Centre Box Office, Opera North and at www.eventim.co.uk and www.millsqleeds.com
The Back to Basics event will be the first in a trio of summer collaborations between Leeds City Council and Opera North over the course of the same weekend, opening the annual Summer Series on Millennium Square.
A Night at the Opera will take place on July 29 and will feature the finest operatic arias and show-stopping songs from the musicals. On Sunday, July 30, a special screening of classic blockbuster Back to the Future will be accompanied by Opera North's full symphony orchestra performing Alan Silvestri's stunning musical score live.
Phil Boughton, Director of Orchestra and Chorus, Opera North, said:
"Love of music in all its forms is at the core of Opera North, and we are delighted to begin this new collaboration with Leeds City Council and Back to Basics, celebrating the best of live music this summer with three completely different open-air events"
Councillor Judith Blake, leader of Leeds City Council, added:
"It's fantastic to be joining forces with Opera North, one of our city's most esteemed cultural institutions, to bring this exciting weekend of events to Millennium Square"
"It is our ambition to put culture at the heart of Leeds and make sure all our events are vibrant and accessible for all, and the Symphonic Sounds of Back to Basics event is an exciting and imaginative way to start the Summer in style"
Tickets for all three Opera North in the City events are on sale now, with a weekend pass offering admission to all three concerts at a discounted price.
The Millennium Square Summer Series also includes other live music concerts from 70s soul legends The Real Thing, Heatwave and Jaki Graham and UB40 ft Ali Campbell, Astro and Mickey Virtue with support by Lemar with other music offerings and film screenings to be announced. For further details, please visit www.leeds.gov.uk/summerseries