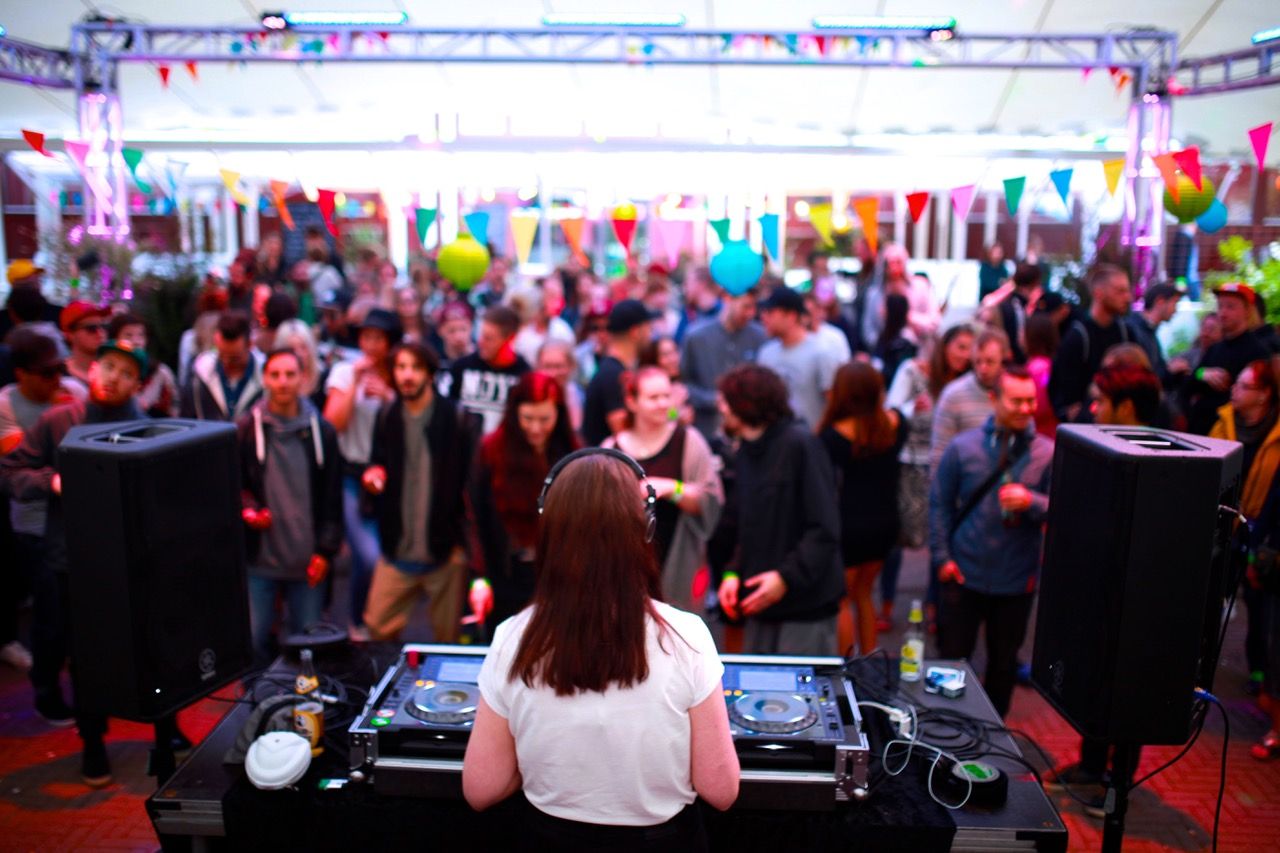 Backyard Sessions Festival 2018
Backyard Sessions (SE) festival is back celebrating it's second year on the 1-2nd September in Malmö!
Backyard Sessions is a two-day gathering that will take place on a Saturday and a Sunday on the 1-2nd September in Folkets Park, a park located in the very heart of Malmö.The festival brings people together from all over the world in a celebration of culture with electronic music, live bands, art, great food, and sunshine!
Last year Backyard Sessions evolved from hosting one-off Sunday events into being a full-fledged festival. The festival is back this year, now aiming at gathering more than 2000 people from all walks of life to dance to electronic beats together, in the sun.
During the two days, the park gets completely transformed into having: two stages with top of the line sound systems, art installations, couches, pop-up street kitchens, tents and a children's village to complete the daytime open air vibe. As the sun sets on Saturday the festival is seamlessly transferred into a multiroom event in the Moriskan Pavilion, a 1901 Malmö signature music palace, in the very center of the park. The festival continues on Sunday at noon starting of with a brunch, and is followed up by nine more hours of music and activities. Children have free admission to the festival as long as they are accompanied by parents.
Presenting the top names in electronic music from all other the world and taking pride in local Malmö talent, Backyard Sessions is not just a place for both die-hard house and techno heads, but also for people who haven't experienced electronic music and might be joining for the other elements of entertainment that Backyard Sessions has to offer.
Apart from the top-class electronic music artists, the festival offers its guests:
● Street food by Malmö's finest chefs
● A boule and a ping pong tournament
● Live art installations
● An outdoor art gallery with some of Malmös upcoming young artists
● A graffiti buss for both skilled artists and complete beginners
● Kids area with bouncy castles, entertainment and ice-cream
● Four music stages
● And much more
Artists
– Bebetta
– Dominik Eulberg
– Flava D
– Gidge (live)
– Helga Keller
– Lur (Live)
– Miss Melera
– Or:la
– Oxia
– Nolah
– Patrick Siech b2b Sandra Mosh
– Per Hammar
– Rey & Kjavik
– Tim Andresen (Culture Box boss)
– TBA
This year, the Backyard Sessions Festival will also mark the launch of The Conference week – Malmö's own version of TedTalks, an international media conference exploring complexity and trends in the digital world with around 4000 guests from all over the world.
Backyard Sessions was praised in 2017 and 2018 by many international magazines as well as the Swedish government for ​booking 50%+ female talent​ and for having a diverse content and booking strategy.
"It's good to see our festival growing for a second year, putting Malmö on the creative map of Europe. For our international visitors we really want to show everything Malmö, Sweden's 3rd largest city has to offer – the local electronic prodigies, the food, the art and the media conference" -​ ​says Alex Esser one of Backyard Sessions co-founders
Backyard Sessions 2018 Line-up​ (alphabetical, more to be announced):
Bebetta, Flava D, Gidge, Helga Keller, Miss Melera, Oxia, Patrick Siech, Per Hammar, Rey & Kjavik, Sandra Mosh, Very Addictive and many more.
DJs from last year's festival had this to say about it:
"Excellent vibe, music, and impeccable organization. Hope to be part of this all the time! Thank you Malmo!" -​ ​Ilona Maras (Artist, Switzerland)
"A cozy and laid back Sunday happening, always a pleasure to bring my family and kids. We all loved it!" – ​Sebastian Mullaert (Artist, Sweden)
"Malmö has brought the underground to the forefront with Backyard Sessions! Cheers to a well-produced party with the right vibe and amazing people. Kiss Kiss Bang Bang!" ​-​ Simina Grigoriu (Artist, Germany)