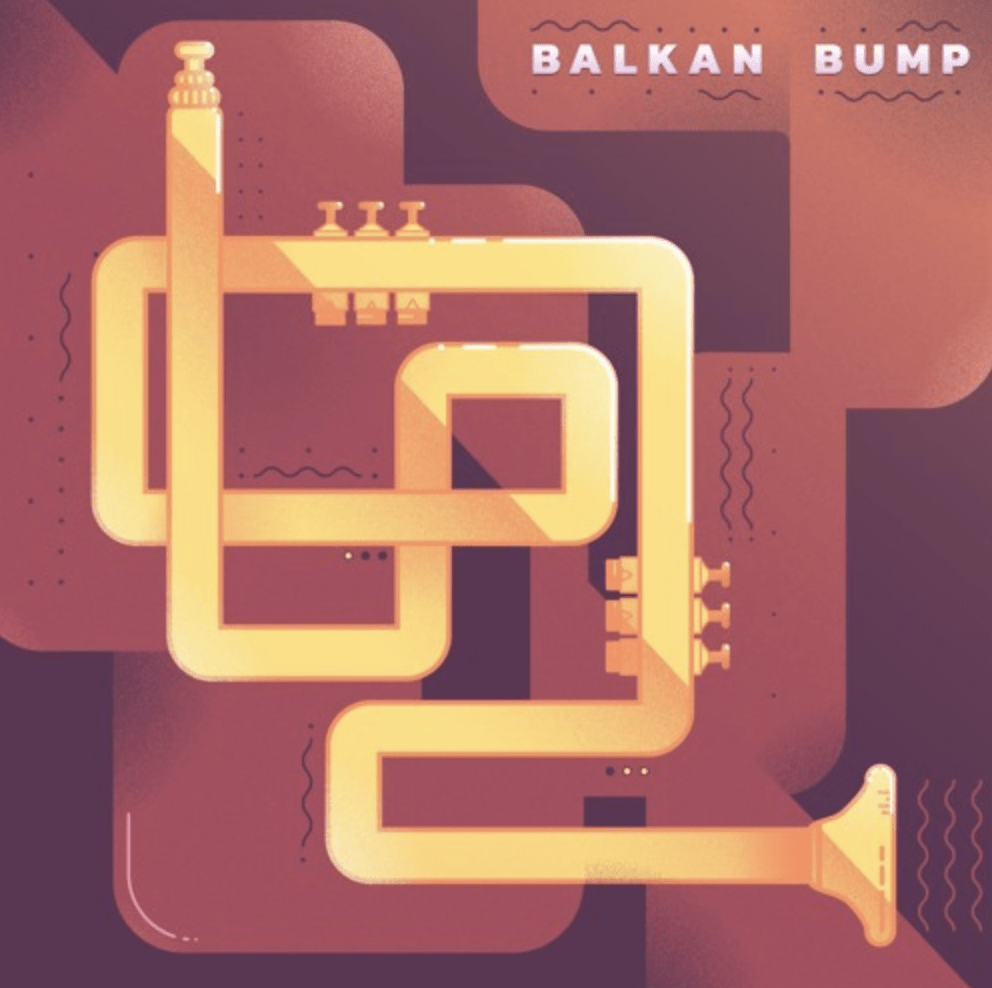 Balkan Bump - Balkan Bump EP
Balkan Bump is the newest project from trumpet player, producer and ethnomusicologist Will Magid. Balkan Bump launched to an unexpecting audience in late 2017 with his debut track "Aymo" alongside superstar collaborators Gramatik and Talib Kweli. Finding an affinity based in his own Balkan roots, Gramatik has championed the new project; debuting Balkan Bump's first live performance at Gramatik's anticipated NYE show at Terminal 5; taking Balkan Bump's live show on the road for the Spring 2018 Re:Coil tour; and releasing Balkan Bump's debut EP via his Lowtemp label imprint.
Musically, Balkan Bump is a fusion of live instruments, world influences and lush electronic production. His debut EP flaunts experience as an instrumentalist and arranger, fusing energetic Balkan brass with heavy electronic production and hip-hop/trap influences. This thrilling blend of live brass and electronic production carries over to Balkan Bump's live show, as he joins Gramatik to unveil his horn-infused live set to a North American audience in Spring 2018 for the Re:Coil Tour that began in February 2018. Get tickets for Re:Coil US Tour
As fans of Balkan Bump and Gramatik already know, "Aymo" is the track they collaborated on and was first released back in November of 2017 on Gramatik's "Re:Coil Part I" EP. The track was originally written by Will and Talib Kweli whom he met when they were playing alongside Pretty Lights on The Conan O'Brien show. It was then presented to Gramatik who loved it so much he wanted to put his own spin on it. In December 2017, Magid released the first single from the upcoming EP, "Irfan," that got a heavy rotation in the blogosphere and received high praises for it's refreshing sound.
Today, Magid is now ready to reveal the remainder of his self-titled debut EP. Out today, the 'Balkan Bump' EP includes two-additional unreleased tracks- "Judaeo Slang" and "Wonderland." Will Magid has an incredible ability to submerge himself into a different culture and come up with an interesting and fresh take on the old traditions- and these two remaining singles are no exception. Fusing brass instruments with heavy bass and 808, "Judaeo Slang" exemplifies the traditional sound of south-eastern Europe while adapting it to a more current setting with Magid's cohesive addition of hip-hop instrumental elements. Closing out the project, "Wonderland" again serves up the same multi-cultural sonic construction, this time blending a more glitch-oriented electronic feel with bold trumpet and piano instrumentation that lend "Wonderland" it's overarching classic meets contemporary theme.
Up next for Balkan Bump, fans can catch him through April on the road with Gramatik for the final leg of the RE:COIL Tour.
RE:COIL TOUR DATES
4/12: Philadelphia, PA; The Fillmore
4/13: Richmond, VA; The National
4/14: Asheville, NC; Orange Peel
4/15: Charleston, SC; Music Farm
4/18: Columbia, SC; Music Farm
4/19: Wilmington, NC; Greenfield Lake Amphitheatre
4/20: Washington, DC; Echostage
4/21: Boston, MA; House of Blues
4/22: Portland, ME; State Theatre
4/24: Syracuse, NY; The Westcott Theater
4/26: Toronto, ON; Danforth Music Hall