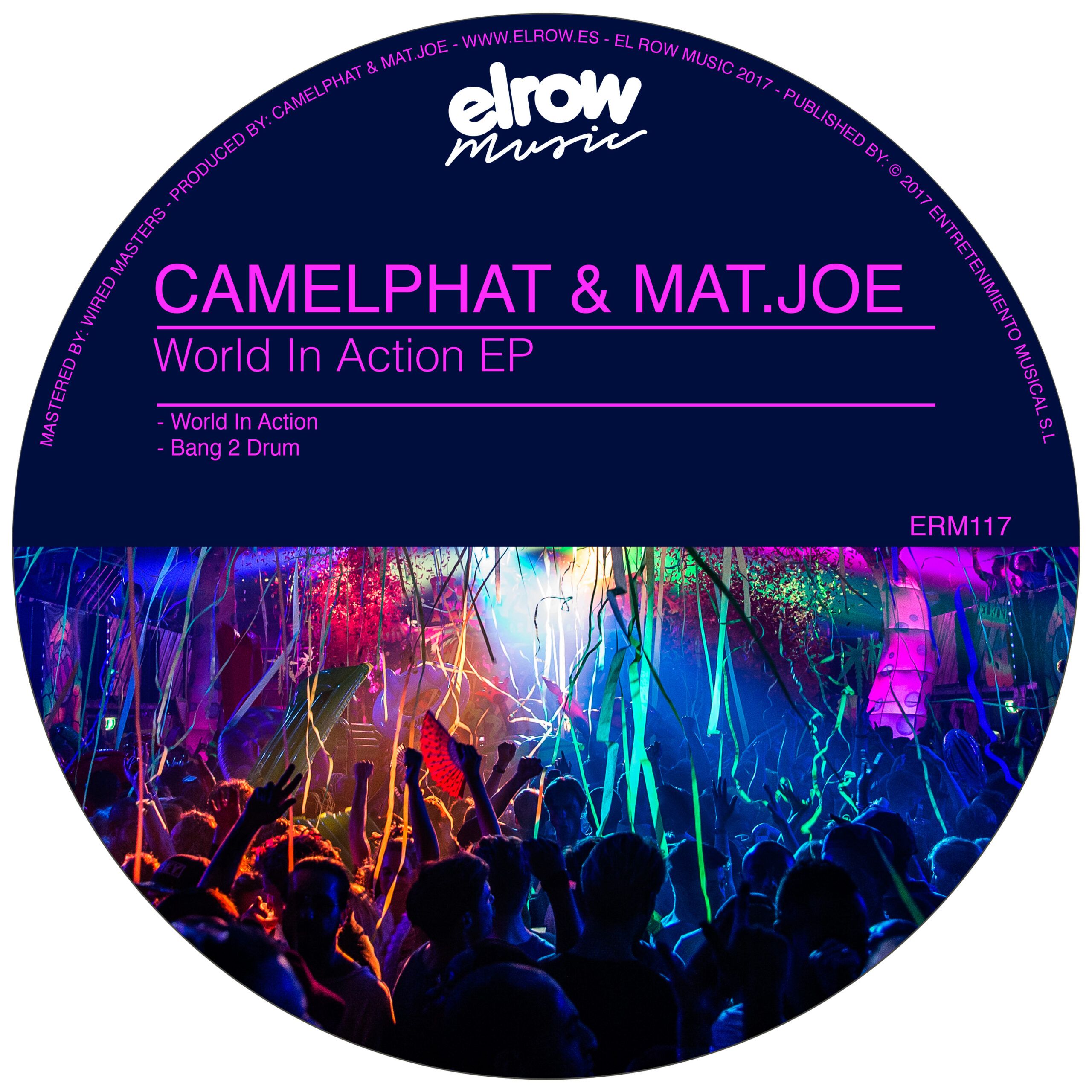 Mat.Joe & CamelPhat - Bang 2 Drum EP
Mat.Joe are reliable producers of big tunes on a range of top labels. Here they hook up with UK duo CamelPhat, who are fresh off the back of 'Cola' with Elderbrook, a tune that has been everywhere this year, including the top of the US charts and all over Radio. These two tunes are just as supersize and sure to soar.
Bang 2 Drum is a prickly, percussive number with surging bass tones and wonky drums. It's stuffed with arresting synths that rip up the tune and are sure to melt faces. It rarely lets up over the course of seven minutes and is a real show stopper. On the flip, World in Action is another high impact tune that has a monologue talking about acid house and samples of news reports on the subject. The percussion dangles above razor sharp drums and vocal yelps and the whole fizzing brew cannot fail to amp up the crowd and get them on their toes.
Buy Link – https://www.beatport.com/release/bang-2-drum-ep/2137831