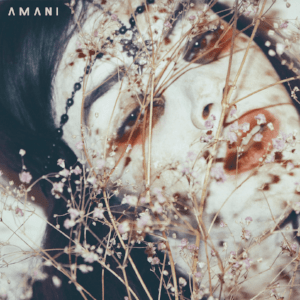 Amani - Perpendicular EP
The multi-faceted, London-based artist Amani returns with her anticipated debut EP 'Perpendicular' out this autumn via Point Blank Recordings (PBR).
Both haunting and ethereal, Amani's EP delves into captivating concepts, accompanied by emotive and industrial soundscapes. The opening track 'Transform' is a succinct and minimal introduction into her world, using a vocoder to create otherworldly harmonies that are reminiscent of Imogen Heap's 'Hide And Seek'. Her impressive vocal talents are strongly demonstrated throughout the EP from the husky tones in 'The Earth Evolved' to the soaring, dulcet melodies on The Line Of Best Fit-approved single 'Feathers Falling'. Perhaps the most unique offering from the project is 'Man In A Mini Dress', where Amani's voice is chopped and twisted into an almost recognisable form. The production by David Ezra creates a dark and ominous world with a fluttering percussion and deep distorted bass that further promotes Amani's unusual and enigmatic character.
Amani is joined by two producers on the project whose remixes of 'Transform' and 'The Earth Evolved' help introduce her into the world of underground electronica. Kells, an up-and-coming producer also signed to PBR, strips back and extends the EP opener into a chilled-out liquid drum n' bass track, whilst the renown Chilean producer Dinky reworks 'The Earth Evolved', injecting a funky, upbeat electronic groove as she maintains Amani's inherent melancholic emotion.
A highly creative character, Amani is involved in every stage of the process, from the writing and production, to the creation of artwork and accompanying videos. She seamlessly blends aspects of electronica, pop and soul and has been championed as "restricted and subdued, like a caged animal" by The Line Of Best Fit as well as The Creators Project and Disco Naїveté.
Amani will take to the stage in support of the EP, as she plays the quirky Zigfrid Von Underbelly in the heart of Hoxton Square on 18th October. In addition to this, she will be performing at the intimate cultural hub of Rye Wax in Peckham, where Point Blank Recordings will be hosting an EP launch party sponsored by Smirnoff on 8thNovember.
Confident and forward-thinking, Amani is an artist not afraid to push music boundaries, and her forthcoming EP out this November, is a further showcase of her ever-evolving dynamic style.