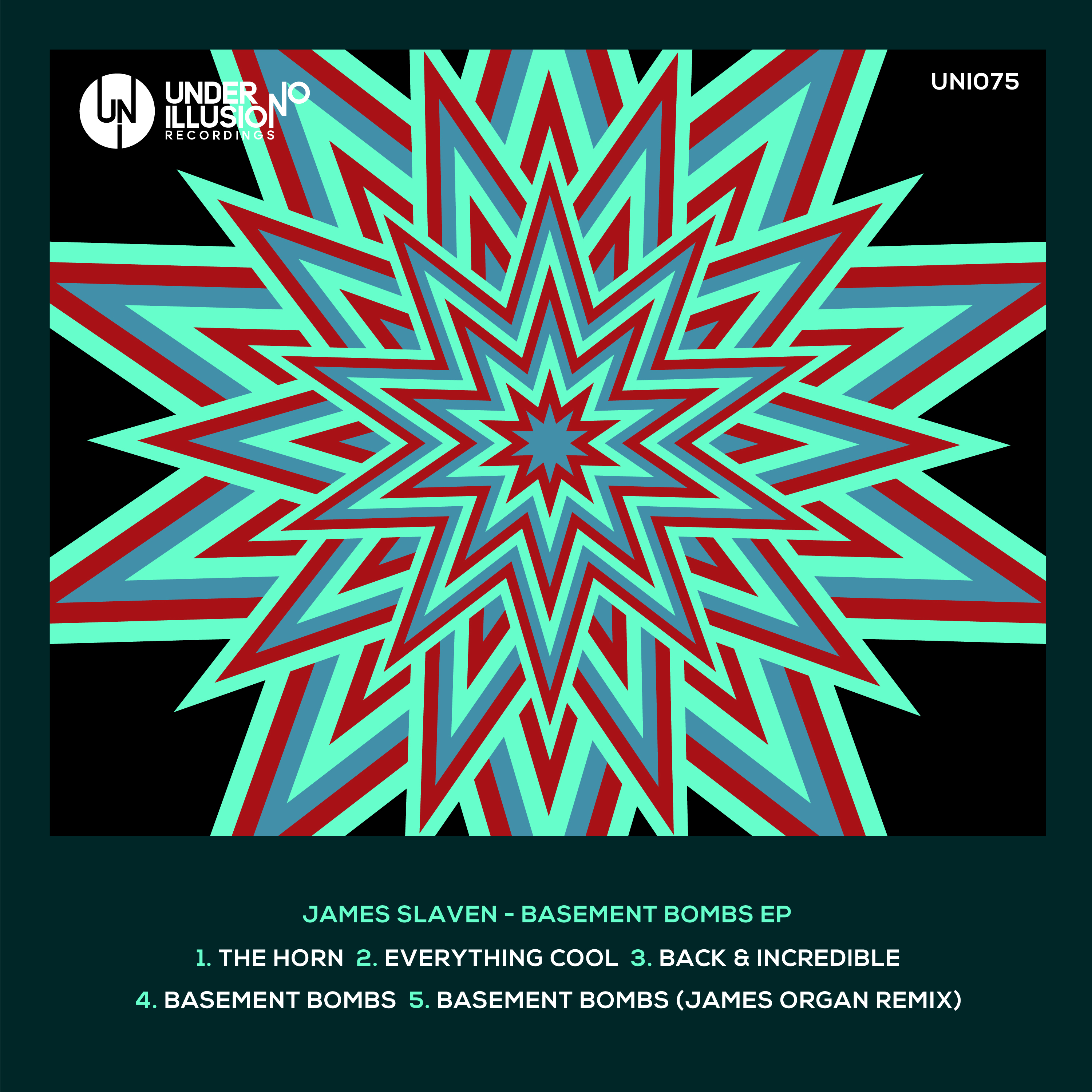 James Slaven - Basement Bombs EP
James Slaven aka Slave began producing little under two years ago after being schooled at the prestigious Soma Skool run by the legendary Soma Records. After DJing across the UK for over a decade holding residencies in Edinburgh's City nightclub and Tokyo Edinburgh, he began producing, a skill which came naturally to him. He returns to Under No Illusion having released on such respected labels as Yoshi Toshi and Yousef's Carioca imprint with his Basement Bombs EP.
'The Horn' fused retro bass sounds with a techie groove, and wash of warmth glimmering through the cool percussion. One of those genre crossing tracks with a timeless edge that just works.
Keeping the punchiness vibe going, we find 'Is Everything Cool'. Beautiful pads with a haunting edge, meeting the vocal samples, some aviary samples and general phatness combine wonderfully to create a dance floor winner.
Several cheeky vocal samples graces 'Back & Incredible' with some tasty wobbly warm bassline sounds, as this just keeps on building – big!
We get dirty with 'Basement Bomb' and its percussive layers and retro vocal samples. All about the groove here as this little number packs a mean punch.
Remixing 'Basement Bomb' is Liverpool's James Organ, Circus regular (club and label) and has released on Saved Records and Decay Records, and here returns to UNI with a fine update, as we are taken deeper and smoother, oozing of coolness.