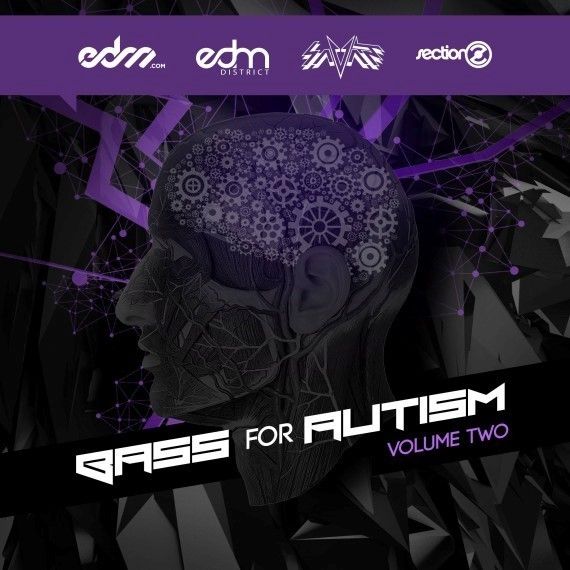 Bass For Autism Vol. 2
Today, the electronic music community turns its focus away from the stage and toward a greater cause. An all-star EDM compilation available today, aims to promote autism awareness and support the efforts of the Organization for Autism Research (OAR). OAR is a non-profit organization whose mission is to make a difference in individual lives by funding autism research, providing timely and relevant autism information to those who need it, and funding post-secondary scholarships for students with autism.
The charitable initiative, Bass For Autism, is a collaborative endeavor between some of the most prolific purveyors of electronic dance music, including EDM.com, SectionZ Records, and the edmDistrict.
With over $3,700 dollars raised from their previous album and online festival, BFA hopes to exceed those donations with their latest effort, Bass For Autism Vol. 2. This new compilation boasts more than 40 new and original tracks spanning the entire spectrum of electronic dance music. Included are the amazing talents of Savant, Xilent, DotEXE, Curious Kontrol, Rameses B, Splitbreed, and more!
Music fans can support OAR by purchasing the compilation on Bandcamp. Net proceeds will help fund OAR's groundbreaking programs, including Operation Autism (supporting U.S. military families affected by autism), Autism in the Schoolhouse, and the OAR Scholarship Program.