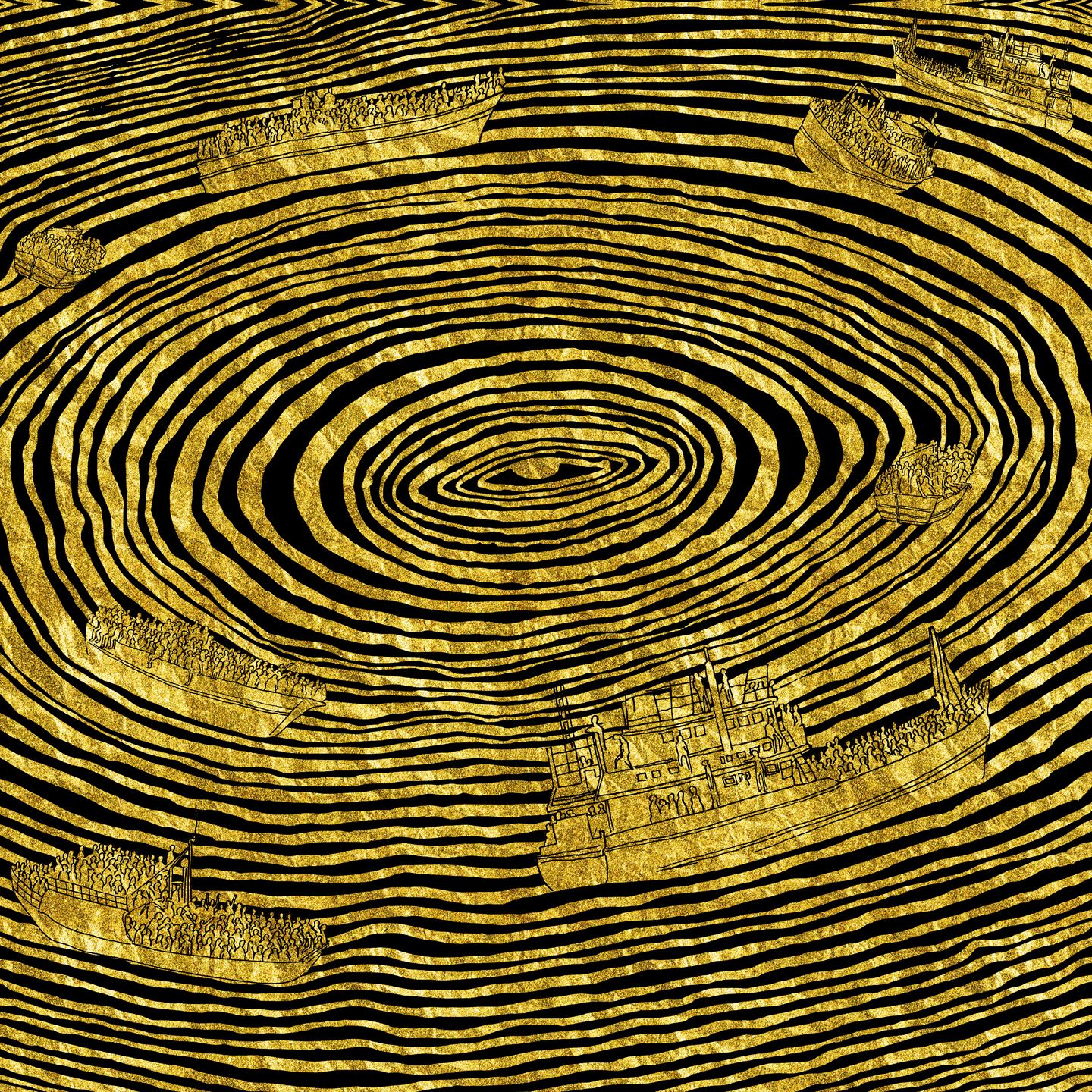 Aquarius Heaven - Bato Chargé
Brilliantly left of centre French label Circus Company proudly hits its 100th release with a suitably standout new EP from regular artist Aquarius Heaven. Running since 2001, the label has put out singular sounds from Nico Jaar, Noze, dOP, Ark, Freaks and many more select artists who have all helped make it one of the most hard to categorise yet essential outlets of modern times.
Aquarius Heaven has himself twice appeared on the label before now, and always combines his Caribbean roots with socio-political lyrics as well as soulful sounds and traditional motifs. He does so again here with some impactful beats that carry both explicit and implicit messages.
The proud drum throwdown and carnival bleeps of 'Bato Chargé' conceal the seriousness of its theme. In Brewster's native tongue of Creole, Bato Chargé translates as overloaded boat. With the Caribbean as equally rooted in the history of displaced humanity at the hands of sinister powers, the groove of 'Bato Chargé' takes on a defiant, hopeful tone directly inspired by the traditional percussive music style Gow Ka.
'50 Drops,' by way of contrast, takes on a noirish tone with its gritty, street-weary tale and nocturnal melodics played out through enchanting arpeggios and warbling leads. Cooling off the tempo and heading into a digi-dub skank that plays off Brewster's roots in reggae and dancehall, 'Marie Galante' takes those same warm synths and runs them through a slow-but-heavy stepping landscape; the perfect backdrop to the vocalist's dexterous ramblings on the mic.
This is a brilliant EP that is truly cerebral and has a real social conscious, but also works as a purely physical offering, and so more than deserves to be the milestone release it is with Circus Company.
Tracklist:
A- Bato Chargé
B1 – 50 Drops
B2 – Marie Galante