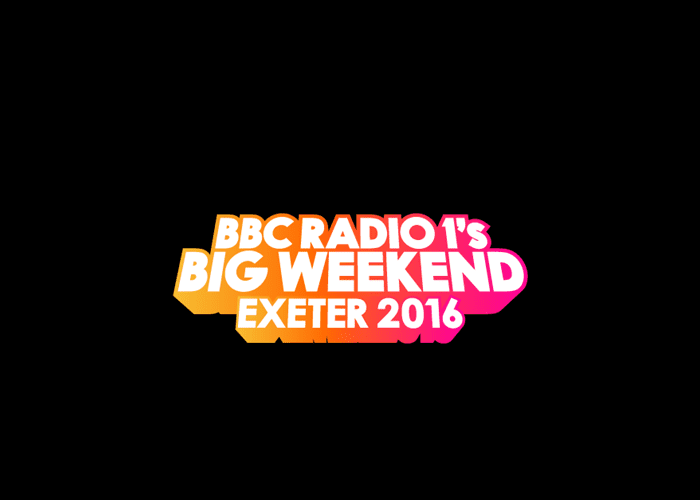 BBC Radio 1's Big Weekend announce Introducing Stage lineup!
BBC Radio 1's Annie Mac and Huw Stephens tonight announced the line-up for the BBC Introducing stage at Radio 1's Big Weekend in Exeter, revealing that acts including The Hunna, Emmi, Black Foxxes and Declan McKenna, will perform alongside returning acts Rosie Lowe, Blossoms, Spring King and Izzy Bizu at Europe's biggest free ticketed event at Powderham Castle on 28 and 29 May.

The BBC Introducing stage at Big Weekend will showcase performances from the best emerging talent from across the UK, and will include appearances from a number of artists with links to Devon including Tiny Folds, Cortes, Rosie Lowe, Black Foxxes, Emmi and Alice Jemima. The line-up is:

SATURDAY 28 MAY

BARNS COURTNEY | CORTES |DECLAN MCKENNA | JEALOUS OF THE BIRDS | LOUIS BERRY | REUEL ELIJAH | ROSIE LOWE | SHANNON SAUNDERS | SPRING KING | THE HUNNA |TINY FOLDS | WOLFIE

SUNDAY 29 MAY

ALICE JEMIMA | BB DIAMOND |BLACK FOXXES | BLOSSOMS | CATHOLIC ACTION | EMMI | IZZY BIZU JAMES CHERRY | KYKO | TOBI SUNMOLA | VITAL |YONAKA

Huw Stephens says: "The line-up for the BBC Introducing Stage at this year's Big Weekend is incredible once again. The talent we hear and champion across the BBC shows has many opportunities to shine throughout the year, and the stage in Exeter will definitely be a highlight this year, bringing talent from across the UK together to play in front of new music lovers, and millions at home via the radio and online. If you want to see some incredible new music, we've got you covered!"

The two-day event that is hosted by Radio 1 DJs will feature three stages – the Main Stage, In New Music We Trust Stage and BBC Introducing Stage – and will host performances from over 50 of the biggest and freshest UK and international acts, bringing the nation together for a shared live music moment. The line-up for the Main Stage and In New Music We Trust Stage includes Coldplay, Mumford and Sons, Ellie Goulding, The Weeknd, Iggy Azalea, The 1975, Nick Jonas and Jess Glynne.

50,000 lucky ticket holders will enjoy Big Weekend, with more tickets than ever going to people living in Exeter, Teignbridge and the surrounding areas. Further tickets will be given away by Radio 1 in on air competitions – keep listening for details.

Radio 1's Big Weekend is now in its 13th year, and will be produced in partnership with Exeter City and Teignbridge District Councils. The annual festival travels to areas of the UK that don't typically host large-scale music events of this kind. As well as shining a spotlight on the host city in the lead-up to the event and via coverage, Radio 1's Big Weekend provides a major boost to the local economy.

For the fifth year running, in the lead-up to Big Weekend, Radio 1 and BBC Learning will produce Radio 1's Academy, which aims to inspire local 16-19 year-olds to take the next step in creative careers. Radio 1's Academy will include a series of special events, local engagement and face-to-face activity in the area, which begins in April and culminates in May with a week of radio shows, gigs, masterclasses and Q&As. Keep listening to Radio 1 for further details.

Radio 1's Big Weekend will be broadcast live on Radio 1, streamed in vision at bbc.co.uk/radio1, with highlights on 1Xtra. All performances will be available to watch on demand on Radio 1's BBC iPlayer channel (bbc.co.uk/tv/radio1), and headline performances will be broadcast on BBC Four.

BBC Radio 1

BBC Radio 1 is the UK's No.1 youth station, targeting 15 to 29 year-olds with a distinctive mix of new music and programmes focusing on issues affecting young people.

Radio 1 has a weekly audience of 11.36 million (including all listeners aged 10+) and in January 2014, become the first radio station in the world to reach 1 million subscribers on YouTube. Radio 1's YouTube channel now has over 3 million subscribers with over 2 billion minutes of content watched, over 2 million likes on Facebook, 2.3 million followers on Twitter, and over 306,000 followers for the Official Radio 1 Playlist on Spotify. Since launching on 10th November 2014, programmes on Radio 1's channel in BBC iPlayer have received over 14.5 million views.

One of the station's key purposes is to support new British music and emerging artists, also discovering new artists through BBC Introducing. It champions live music including Radio 1's Big Weekend, live broadcasts from Glastonbury and Ibiza, and various sessions from the Live Lounge and Maida Vale studios. Radio 1 is also the leading voice for young people in the UK, tackling relevant issues through our documentaries, Radio 1's Surgery, Newsbeat as well as our social action and education campaigns. Topics covered include youth employment, sexuality, body image and bullying.

The station also hosts the annual Radio 1 Teen Awards, with the centrepiece being the recognition of some very special teenagers, who each win a Teen Hero Award.

BBC Radio 1 is a truly multiplatform station, enabling young audiences to connect to the network and to listen, watch and share great content both at home and whilst on the move – via FM and DAB Radio; the BBC iPlayer Radio app; online (www.bbc.co.uk/radio1); Freeview and other digital television platforms; and via mobile.