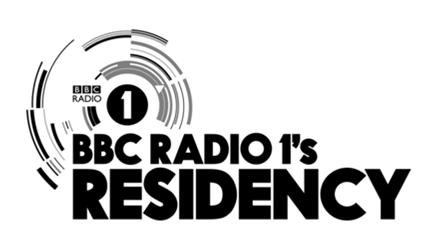 BBC Radio 1's Residency just got bigger
Showcasing the best new dance music, BBC Radio 1's Residency will bring listeners the biggest names from the underground to the arena.

Starting in January, Radio 1's Residency will have two shows on a Thursday night, 9pm-10pm and midnight-2am. Kicking off in explosive style, the launch line-up will feature Steve Angello, James Blake, Heidi, Rockwell, Nervo, George FitzGerald, T.Williams and Branko.

Throughout 2014, BBC Radio 1's Residency will reach across the full dance music spectrum bringing exciting new genres and the biggest names to listeners. Steve Angello and Nervo are Radio 1's first brand new 'Residents', taking their place behind the decks on Thursday, 09 January.

Steve Angello says, "Since I was a kid BBC Radio 1 has been the most important asset of dance music, with their legendary shows and artist features they have built modern music to what it is today! I am pleased to announce that I'll be joining the family and I'm looking forward to an amazing show with some of the greatest music of today, tomorrow and the future!"

George Fitzgerald says, "I have been overwhelmed with the coverage I have received on the station this year from recording an Essential Mix in January, playing back to back with Pete Tong in Ibiza live on air, to getting support on shows such as Zane Lowe and Annie Mac. I grew up listening to the likes of Gilles Peterson, Mary Anne Hobbs and John Peel on Radio 1, so now to be offered by own monthly show is very humbling."

James Blake says, "I've had so much support from BBC DJs that it's going to be great to be on the other side of the desk. I'm really looking forward to starting my new show in January."

Rockwell says, "It's an absolute honour to be asked to represent the music I love on the station where I discovered electronic music many years ago. I can't wait to bring my take on drum & bass and everything in between to the listeners."

Nervo say, "We've been listening to Radio 1 religiously for 10 years. It's a dream come true to have our show on it!"

Louise Kattenhorn (Editor, BBC Radio 1) says, "BBC Radio 1 has a rich history of programming for dance music lovers and we are excited to maintain this legacy by launching our new residency with an amazing line-up."

Thursday 9th January 2014, 9pm – Nervo, 12am – Steve Angello
Thursday 16th January, 9pm – George FitzGerald, 12am – Heidi
Thursday 23rd January, 9pm – T.Williams, 12am – James Blake
Thursday 30th January, 9pm – Branko, 12am – Rockwell

Biography for BBC Radio 1's newest Residency recruit, George Fitzgerald:
The last few years have been as experimentally freewheeling as any in the history of electronic music, and there are few finer examples to support that argument than London-born and bred beatsmith, George FitzGerald. After releases on Hotflush, Aus, and his own imprint ManMakeMusic, he was signed by Domino Records sister label Double Six at the end of 2013. His productions combine with exceptional style and grace both the warmer, melodic sides of house and garage with the more heated, pounding drum patterns of dubstep and techno. All the best producers have hallmarks, and FitzGerald's are evident in his measurement, his awareness of light and space and his use of searing chord lines. His debut album is due for release in 2014.

Previously known as In New DJ's We Trust, Thursday's 9-10pm on BBC Radio 1 will now be part of BBC Radio 1's Residency.