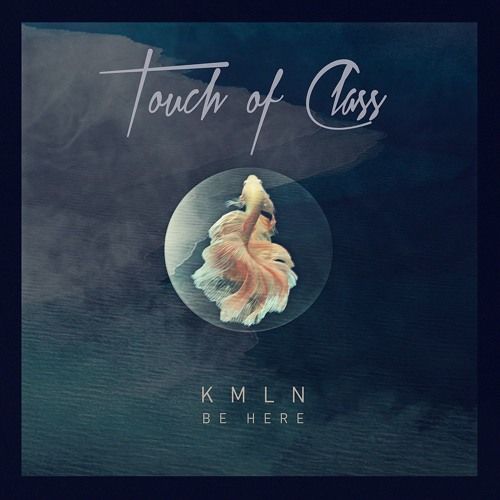 KMLN - Be Here (Touch of Class)
KMLN is a relatively new producer duo with only one EP to their name. The moniker belongs to an American pair and unites Italian producer/multi-instrumentalist Christopher Tooker and Canadian DJ/fashion designer Shawna Hofmann. Here they serve up a bunch of singles with a few radio edit versions and a remix from Pattern Drama & Nikita that really proves they are ones to watch.
Right from the off we are sucked into their singular sound world. This EP then makes for a real journey through various different moods and grooves. First up is Be Here which uses all eight minutes to trap you in its lazy and languorous spell. The sounds are rubbery and warm, soft and alluring. Vocals add real heart and soul and it's a fine way to kick off. ProNoia features the same impish little vocals but this one has a big fat bassline that underpins it all. Buns then offers a slow burning number with woozy bass looping down low. It is a freaky place to be that really makes you want to loosen off all your limbs and slither with the groove. Sirena then layers up drums, animal sounds, mischievous synths and splashes of cymbal into another soupy brew that will have you in a spin. Pattern Drama & Nikita then shut things down with a fresh and original remix of circling sci fi sounds, loopy drums and the sort of fleshy groove that always make a mark.