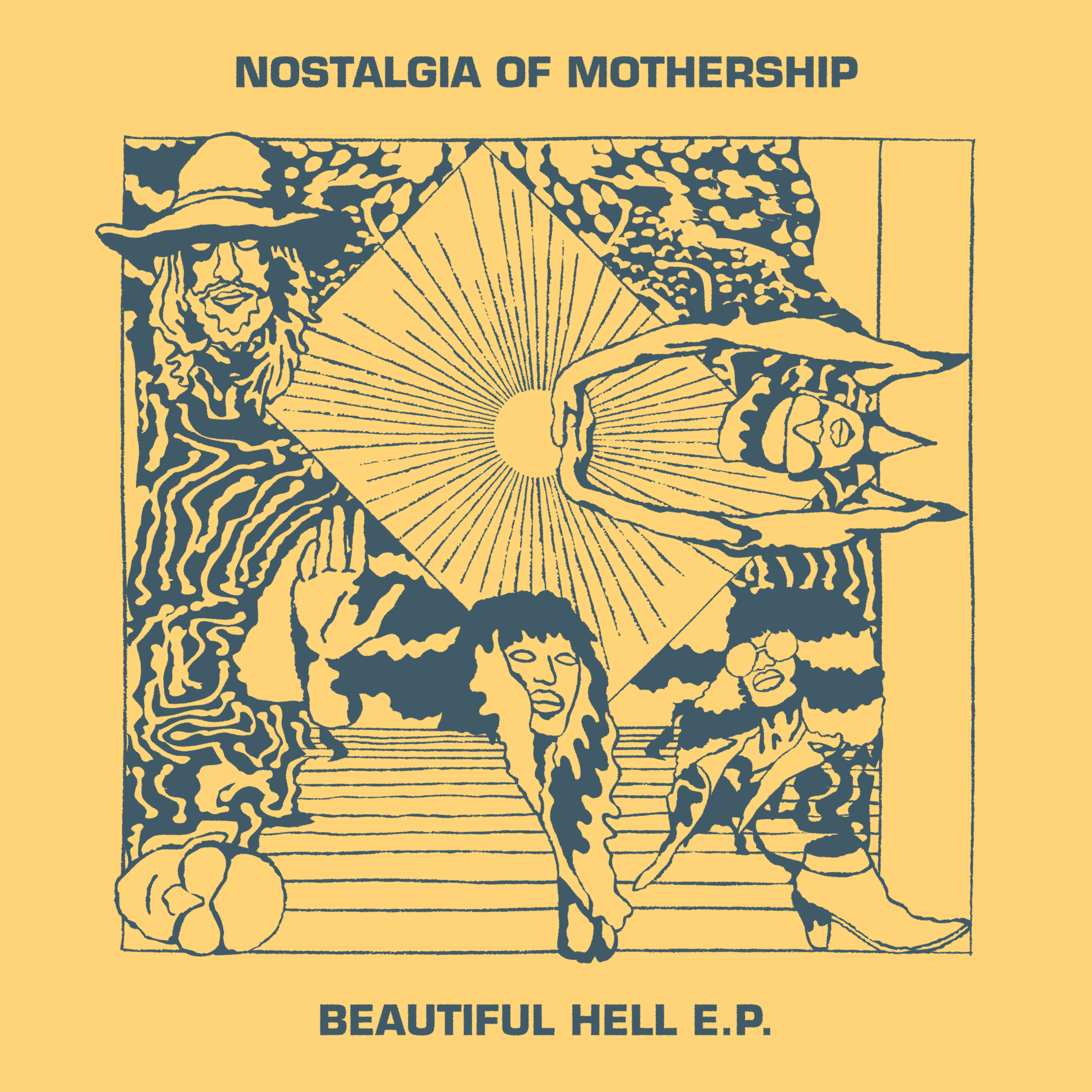 Nostalgia Of Mothership - Beautiful Hell EP
This September will see Nostalgia Of Mothership launch G & T Records with their 'Beautiful Hell' EP, backed with remixes from Luke Solomon and The Carry Nation.
Nostalgia Of Mothership : ''Led by partners in crime Fi McCluskey and Josh Caffe, who met in the heart of the alternative east London dance scene, the band was formed through a mutual love of such varied influences as Funkedelic, N.E.R.D, The Isley Brothers and Janis Joplin. Long nights of writing and recording beneath the streets of Whitechapel with guitarist and producer Marc Hayward led to the group playing their first ever show at the infamous Block 9 area of Glastonbury 2015. With the line-up completed by vocalist Nadia Juma, drummer David Axford and touring bassist Dan Williams, Nostalgia Of Mothership set to work recording their 'Beautiful Hell EP'.
Kicking off with the prowling and empowering groove of the two-fingers-to-your-ex 'I Don't Need You', before shape-shifting into the sleazy and slinky minimal build of 'Gin & Tonic', the first wave of the record is completed by the industrial grit meets The Shirelles stomp of the love letter to the morning after the night before, 'Lipstick On The Bottle'.
The group's high energy live shows that could have come straight out of the Paradise Garage, drew the attention of New York's underground heroes and protégés of David Mancusco and Johnny Dynell (Mudd Club/Jackie 60), The Carry Nation and influential DJ, producer and head of Classic Music Company, Luke Solomon who both respectively have brought their remixing skills to 'I Don't Need You' and 'Gin & Tonic'. Grit, glamour, glitz, gin, dance, rock, funk, fuck you, heartache, heartbreak… welcome to Nostalgia Of Mothership's 'Beautiful Hell'.''
Nostalgia Of Mothership's 'Beautiful Hell' EP is out on G & T Records 8th September 2017.
Tracklist:
1. I Don't Need You
2. Gin & Tonic
3. Lipstick On The Bottle
4. I Don't Need You (The Carry Nation Remix)
5. Gin & Tonic (Luke Solmon's Drop It Like It's Hot Jam)