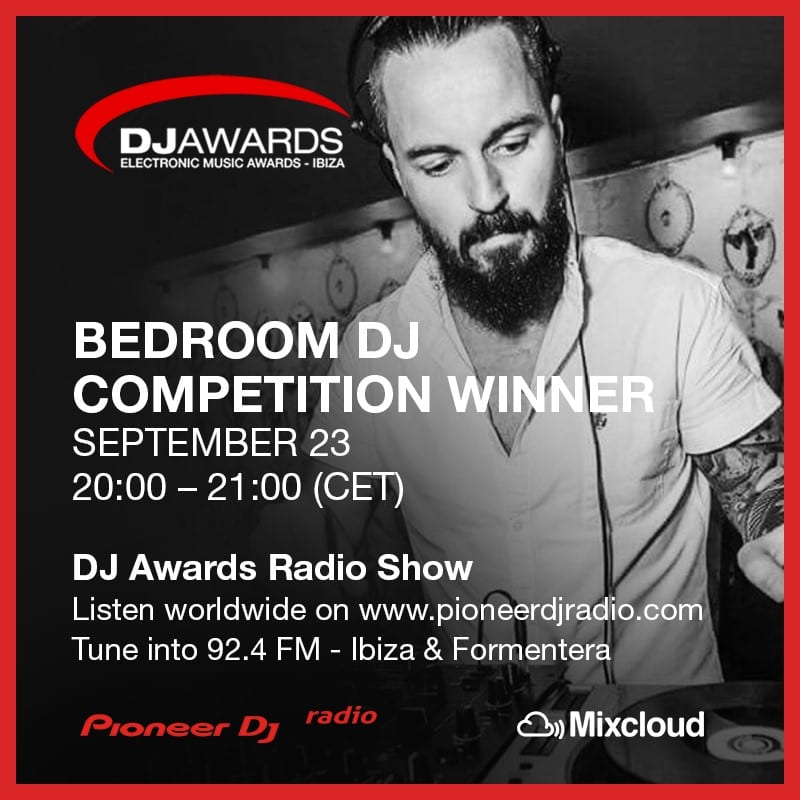 Bedroom DJ Competition Winner Is Jason Busteed
The 5th Edition of the Bedroom DJ Competition has drawn to a close. It has been a huge success, with over 500 mixes received from all over the world, there is a lot of very talented DJs out there! That's about 250 hours of listening covering the entire spectrum of different genres of electronic music, we even discover new ones that we never knew existed. At time the music helped us keep our sanity in the DJ Awards office at our busiest time of the year. With difficult we narrowed it down to a shortlist and between DJ Awards and Eats Everything we selected a winner and 3 runners up. There was great camaraderie between entrants with encouraging comments being exchanged.
Our winner is Jason Busteed from Cork, in Ireland. Inspired by artists such as Carl Cox and Masters At Work he has been collecting vinyl for years and spinning tracks in his bedroom.
You can hear his winning mix here.

DJ Awards 2015 Bedroom DJ Competition by Jason Shootsy Busteed on Mixcloud
Tune in to the DJ Awards Radio Show, broadcast worldwide on Pioneer DJ Radio and in Ibiza and Formentera on 92.4FM at 20:00 CET on Wednesday, September 23rd for his reaction to his win and his debut Ibiza mix.
Jason will be joining us in Ibiza for a masterclass with Eats Everything. While he is here he will be playing in a couple of different venues, giving interview and attending the DJ Awards. As part of his prize he will also receive the new Pioneer DDJ-RX Controller to be released in October.
Our three runners up come from London, United States and Uruguay. They each receive a pair of HDJ-C700 Pioneer DJ professional headphones – to be released in October 2015!
You can check out their mixes here:
DJ Awards 2015 Bedroom DJ Competition by Dj Quincy Ortiz on Mixcloud
DJ Awards 2015 Bedroom DJ Competition by Geer Ramirez on Mixcloud
DJ Awards 2015 Bedroom DJ Competition – Tuchowsky by Tuchowsky on Mixcloud