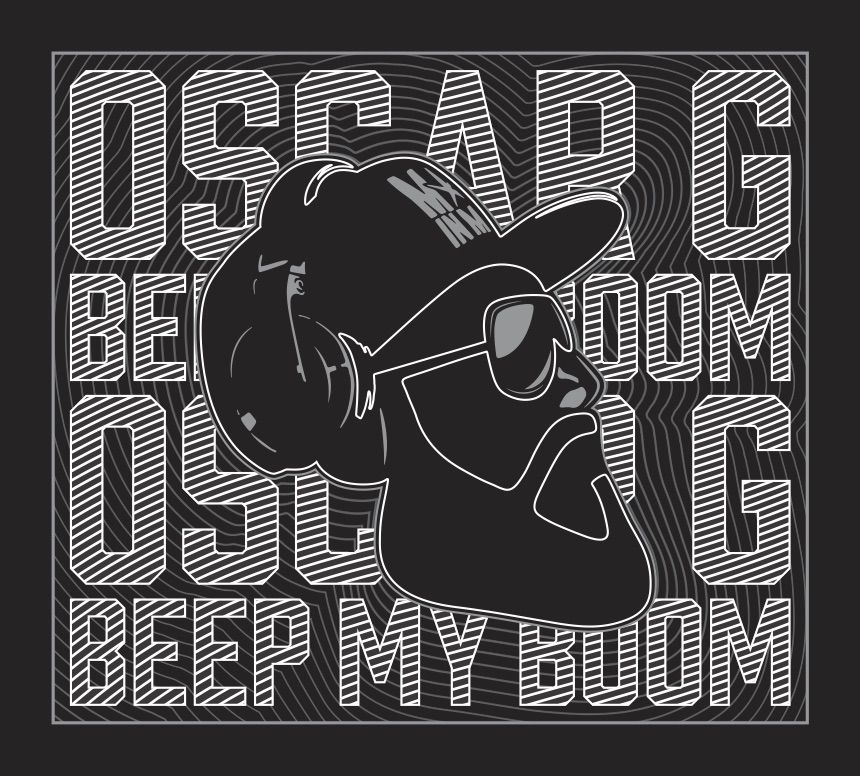 Oscar G - Beep My Boom LP
USA house legend Oscar G drops a double album on Nervous Records with appearances from Kenny Dope, DJ Sneak, Byron Stingily, Pablo Fierro, Oba Frank Lords, Stryke, Lazaro Casanova and Katiashe.
Oscar G rose to fame (with Ralph Falcon) as one half of Murk, the Miami based brand that stands along DJ entities Masters at Work and Deep Dish as America's most enduring and impactful DJ/producer teams. Growing up in Miami, the duo crafted a unique sound that spawned early winners like 'Some Lovin'', 'Reach For Me' and 'If You Really Love Someone'. A slew of dance-floor hits, including the still-ubiquitous 'Fired Up' (released under their Funky Green Dogs moniker) followed, leading to 11 No.1 Billboard club hits, not to mention remix work for the likes of Depeche Mode, the Pet Shop Boys, Madonna and the Spice Girls. In short, Oscar G and Murk are iconic and, if you need proof, they were recently inducted into Pete Tong's Hall of Fame.
Oscar himself has been a resident at several of America's iconic nightlife institutions, including Space Miami, Pacha NYC, and in 2016 Space Ibiza New York. He also has a weekly Murk Miami party at the popular Coyo Taco venue in Wynwood.
The new album shows him stretching his artistic vision even more, creating a double CD of 20 original tracks that encompasses a wide ranging span of nightlife genres from percussion laden tracks to vocal and melody based songs that still maintain the essence of Oscar G's exotic music heritage.
"Growing up in Miami, music is everywhere. As a kid, I heard a mix of Afro-Cuban, disco, freestyle, electro, hip hop, nu wave, industrial, Miami Bass, etc.
I started DJing when I was only 12 years old. Since then, I have experimented with many different sounds and been inspired by many different movements and genres of music. Eventually I fell in love with House Music, but I always try and bring all those other flavors into it as well.
This album is an attempt to capture that fusion of sounds that has made up my DJ style over the years. It is arranged as I would program one of my DJ sets, except it is made up of all new and original music. Full Circle." – Oscar G
Oscar G 'Beep My Boom' drops on Nervous Records on Mid-May 2016.
www.facebook.com/nervousrecords | www.twitter.com/nervousrecords | www.twitter.com/nervousrecords | www.soundcloud.com/nervous-records | www.instagram.com/nervousrecords
www.twitter.com/djoscarg | www.facebook.com/djoscarg305 | www.soundcloud.com/dj-oscar-g-1 | www.instagram.com/djoscarg305
Tracklist – CD1
La Voz feat. Oba Frank Lords
Beep My Boom
Rain feat. Seri
March Of Noise
Raise Your Hands
Patria
Happiness feat. Stryke
Output feat. Stryke
Video Powerhouse
Feeling High feat. Katiahshe & Oba Frank Lords
Tracklist – CD2
Hangueando feat. Pablo Fierro
Stay True feat. Kenny Dope
Azucar feat. DJ Sneak
Flavorish
My Life feat. Katiahshe
Bailar feat. Lazaro Casanova
Give Me feat. Lazaro Casanova
Chusma
Take That
Never Forgive You feat. Byron Stingily