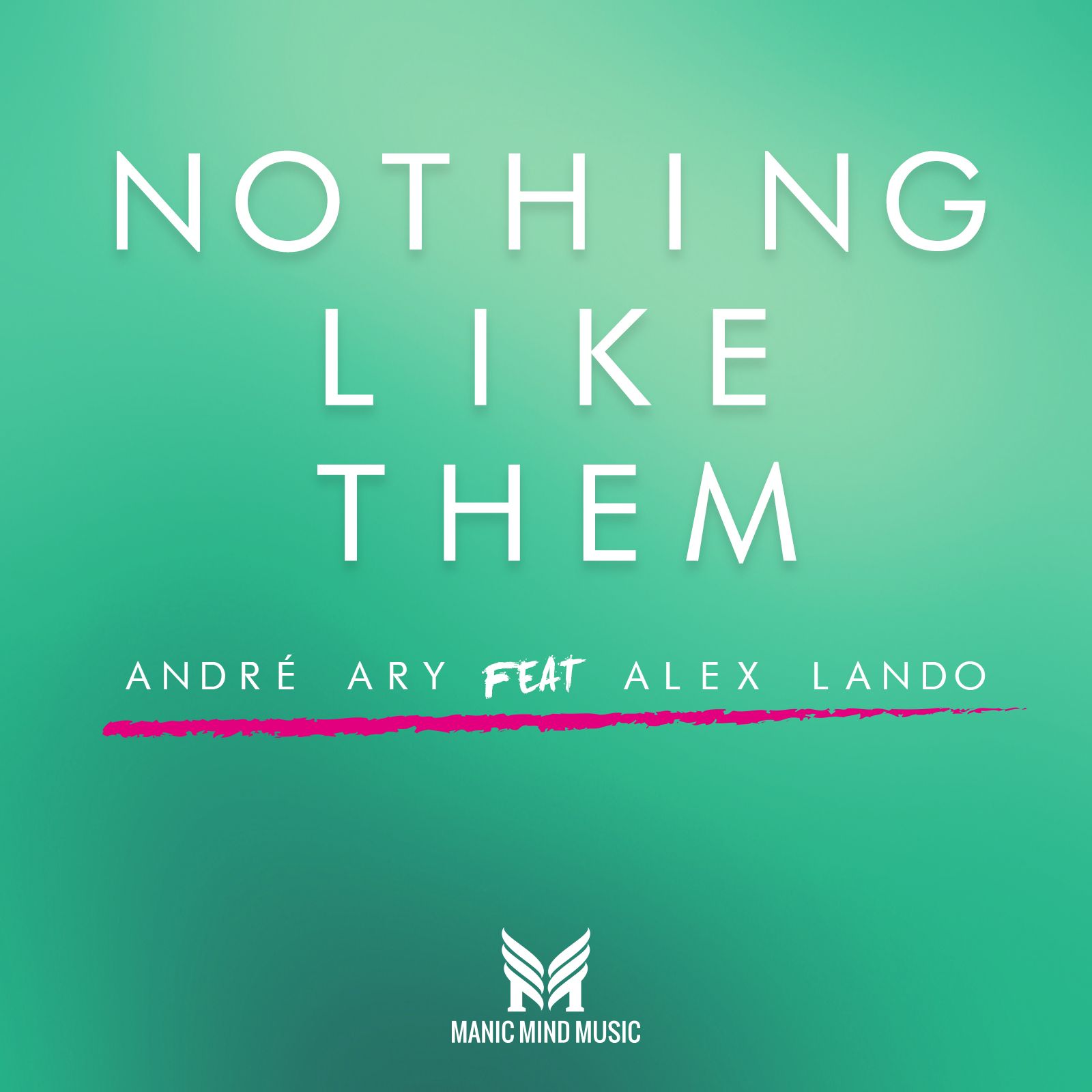 Behind The Scenes Of Andre Ary's 'Nothing Like Them'
We caught up with high-flying Swedish star Andre Ary to chat about his latest release 'Nothing Like Them'.
Hi Andre Ary, thanks for being here with us.
Hi! Thanks for having me – so glad to be here.
How are you and what's going on around you at the moment?
I just released my latest single "Nothing Like Them" with Manic Mind Music, so I'm doing a lot of promotion stuff when I'm not playing at clubs.
You've just released 'Nothing Like Them', how did this project come about?
The project started with me playing a simple guitar riff. I brought the idea to the studio and (luckily) everybody loved it! I really wanted to create something that I'd want to play my self when I do gigs.
We just had a ton of fun in the studio and wrote the song then and there. Of course I've been adding more production stuff to the song after our co-write but after we recorded Alex's amazing vocals it was basically a done deal.
How would you describe this record in terms of style and sound?
For me it's was always about the vibe, I really wanted the song to be a combination of lyrics with depth and then a big fat drop that would make everybody dance in the clubs.
Where did you draw inspiration from for your 'Nothing Like Them'?
I've really enjoyed the "Big Room/Main Room" music that's been coming out over the past years.
I just work so well on the dance floor. I been inspired partly from that but also I've always just loved good music. No matter the genre – a good song is a good song.
So it's really fun to combining a drop like with a great melody and fantastic lyrics!
How long did it take to complete this production?
The production it self actually not that long, but you know it takes time with mixing and mastering etc. So with everything about a month I'd say.
Could you walk us through the production process behind the release?
Yes! It actually started with the guitar's being only "digital" guitars generated by my DAW. They sounded pretty cool, but lacked warmth so I decided to record the guitar hook live and it turned out great!
So with the guitars and what was then just a simple demo of the drop we had a co-write session in the studio where we did all the lyrics and melody.
Afterwards I put some time into the drop. With a song in this style it's always a bit more challenging to make it sound good. The less stuff you have in your drop the harder it is to make it sound good I'd say!
With the baseline done I started playing around with this cool percussion-like pluck as a lead and with a lot of "layering" it was finally done.
Which plug-ins and sounds shaped this project?
I always like to try new synths but for this specific song I used a combination Sylenth and Serum – they just sound so good both of them!
Besides from that I LOVE chopping up audio and making my own sounds, it's basically just a ton of fun!
The 'Nothing Like Them' was released on Manic Mind Music. What was the reason for the decision behind releasing on this label?
Unofficially I've actually been working with guys over at Manic Mind Music for a while now. Whenever I've had questions regarding my music or anything music business related they've helped me out – they're really the nicest people you'd ever meet and just so easy to work with.
I wanted to release my music on a label that really believe in me as an artist and wanted to think long-term.
Even though we've just made our collaboration official we've always had the same mind-set and ambition. After seeing how hard they work to make things happen for me it was an easy choice!
Where would you imagine this production being played?
I want this song to be part of all DJ's set so dancefloors all over the world will be moving around to it.
Describe the Nothing Like Them' in three words.
Emotional, Uplifting, Banging!
Why should people listen to the 'Nothing Like Them?
If they like good music they should give it a listen! The song has a fresh touch of the "Big Room" sound, with some live instruments and some really amazing vocals. It will put a smile to your face and make you dance!
Do you have any other projects in the pipeline this year?
Yes – a lot. I currently working on finishing up a Mini EP to be released ASAP. The idea of the EP is make music that I'd want to play my self when doing gigs! After the EP release then 2 more singles in the spring/summer of 2017.
Stream on Spotify
https://open.spotify.com/album/1yep15DBmVE01AaY4cRIR5
Available on iTunes
https://itunes.apple.com/se/album/nothing-like-them-radio-edit/id1157356544?i=1157356863
André Ary Online
https://www.facebook.com/andrearymusic
https://twitter.com/theofficialAry
https://soundcloud.com/andreary
https://www.instagram.com/andrearymusic
https://www.youtube.com/user/AndreAryOfficial
Manic Mind Music Online
http://www.manicmindmusic.com
https://www.facebook.com/Manicmindmusic
https://www.instagram.com/manicmindmusic