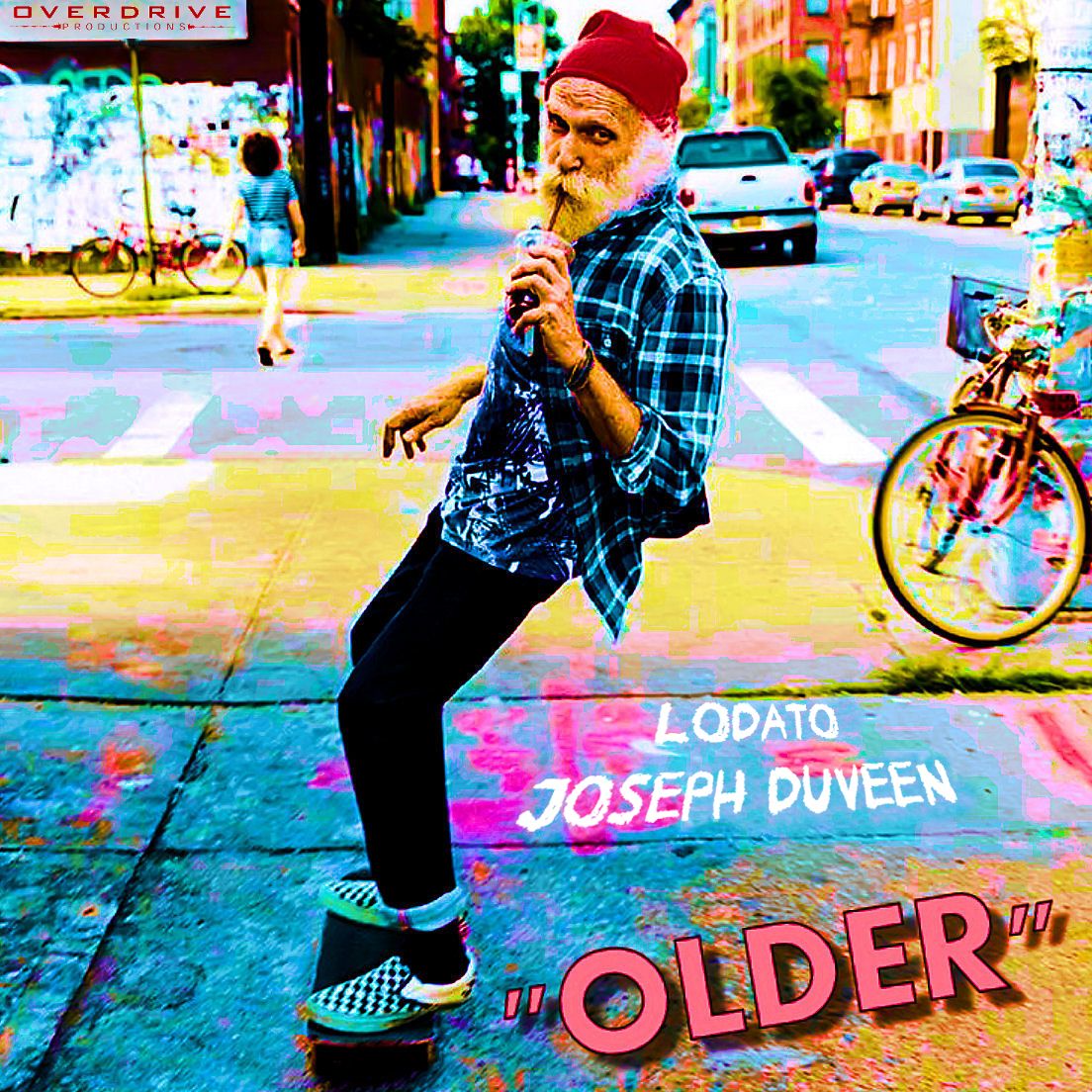 Lodato & Joseph Duveen – Behind The Scenes Of Older
We caught up with Lodato and Joseph Duveen to chat about all things 'Older'.
Hi guys, thanks for being here with us. How are you and what's going on around you at the moment?
Lodato: Right now we are finishing up a remix for Interscope and celebrating our second week at number one on I hear radio with heathens remix and getting a lot of support on our new record "older."
You've just released 'Older'. How did this project come about?
Joseph Duveen: Just putting ideas, pieces, and skeletons of songs together and going back and forth with Lodato. Older was just one of those ideas he was instantly excited about developing.
How would you describe this record in terms of style and sound?
Lodato: We wanted to create a style that everyone could relate to, crossing over genres of electronic and pop music.
Joseph Duveen: New and unique while feeling current and familiar. Its a combination of all our musical tastes of dance, pop, hip hop, and rock.
Where did you draw inspiration from for your 'Older'?
Joseph Duveen: Started with a chord progression over a drum loop and it just felt like one of those reminiscing/self-reflecting songs. Melodies lead to phrases and landed on 'we'll never get older' as the concept.
How long did it take to complete this production?
Joseph Duveen: The idea was put together in a day as far as the basic layout of song and most of vocals were written and recorded as well. Then we just built around that, added and took things away over a few weeks until it felt right.
Could you walk us through the production process behind the release?
Joseph Duveen: The production is a mixture of live instruments, programmed instruments, and manipulated samples. Writing began as soon as the chord progression was laid over the drum loop. As writing was happening production layers were being added. I'd say the actual song was complete before the production was. Lodato likes to take samples or one shots and pitch them, effect, and warp them. That's how the drop came about and was probably the last section to come together as well as the most out the box part of the production style.
Which plug-ins and sounds shaped this project?
Lodato: We used Serum, Sylenth,
The 'Older' was released on Overdrive Productions. What was the reason for the decision behind releasing on this label?
Joseph Duveen: We both have been working alongside Jared and Overdrive Productions for 10 plus years. We are a 'from the ground up' crew. Really not much to say on this matter except… It's OD til we OD.
Where would you imagine this production being played?
Lodato: Top 40 radio, of course, and streaming. We made the original version for radio and then we asked multiple DJs for remixes and to create different vibes.
Describe the 'Older' in three words.
Lodato: Never never land.
Joseph Duveen: Universal, honest, proud.
Why should people listen to the 'Older?
Lodato: It's fun record with an upbeat groove that makes it easy to feel young again.
Do you have any other projects in the pipeline this year?
Lodato: Yes, our next release well be with Jaclyn Walker with whom we recorded the Heathens remix with. We collaborated with her again because the energy on the studio was undeniable.
Purchase the Original Mix Here
https://www.beatport.com/release/older/1857459
Purchase the Skribble & Lodato Remix Here
https://www.beatport.com/release/older-lodato-and-skribble-remix/1857467
Lodato Online
http://www.djlodato.com
https://www.facebook.com/djlodato
https://twitter.com/djlodato
https://soundcloud.com/djlodato
https://www.instagram.com/djlodato
https://www.youtube.com/user/djlodato
Joseph Duveen Online
https://twitter.com/Joseph_Duveen
https://www.instagram.com/JosephDuveen
Overdrive Productions Online
http://www.overdrive-productions.com
https://www.facebook.com/OverdriveNYC
https://twitter.com/OverdriveNYC
https://soundcloud.com/OverdriveNYC
https://www.instagram.com/OverdriveNYC