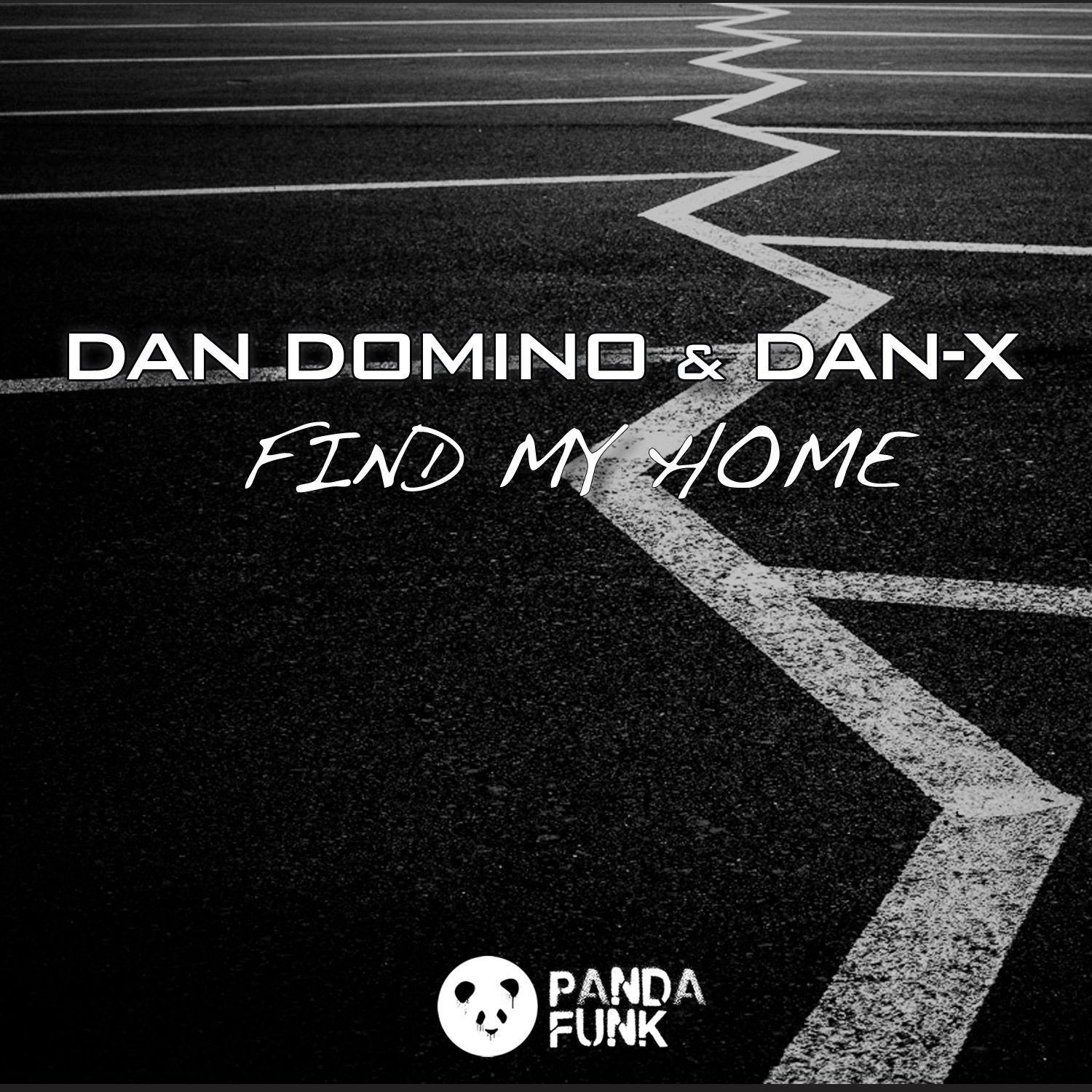 Behind The Scenes Of Dan Domino & Dan-X 'Find My Home'
Hungarian DJ and Producer Dan Domino has been making huge noises out of his hometown of Budapest. The talented artist has been grabbing the attention of the scene's leading labels, with his latest record 'Find My Home' finding it's home on Deorro's Panda Funk Records.

Dan's rise to the top of the EDM ladder began with the release of his collaboration with Dan-X called 'Flame (Only One)' which was released on Pixel Empire Records. The record was picked up by heavyweight Tiesto who premiered it on his Club Life radio show. This led to international stars such as: W&W, Quintino, Sander van Doorn, Bingo Players, Sick Individuals, Firebeatz, Lucky Date, Thomas Gold, Swanky Tunes throwing their support behind Dan – cementing his place as one of the scene's fastest emerging talents.

We caught up with Dan to talk about his career and 'Find My Home'.

Hey Dan, thanks for talking to us. To get things kicked off, can you tell us a bit about yourself and where you are based?
Currently I'm living in the vivid city of Budapest, Hungary. I've been making music for 10 years now and DJing since 2001. I have had a lot of team projects so far but the "Dan Domino" is a new solo project of mine.
'Find My Home' was released by Deorro's Panda Funk Records, why did you decide to release the records with them and can you tell us how the record got signed to the label?
Getting "Find My Home" signed was not easy. I spoke to many other labels, who promised a lot but did nothing, so I turned down a lot of concrete offers. Afterwards I sent my track to Deorro and he and his team liked the track, even the track is not a typical "Panda Funk style".
When did you start working on the track and how long did it take to produce?
'Find My Home' was made in the summer of 2015. I think it only took 2 weeks to produce!
Where did you get your inspiration from when producing the track?
This is a really interesting story. The original idea is almost 7 years old. I got an old unused female vocal from an old project and pitch it down. The original chords were from an unreleased song from an old project of mine. Then I merged them together and tried to make something with a unique blend Future house and Progressive house.
How did you and Dan-X produce the track? Did you both sit in the studio together and start with nothing or did one of you have the basic idea to begin with?
Actually when I was looking for inspiration among my unfinished projects, I had 70% of the work already done. Then I called Dan-X and asked him to finish the record with me. From the experiences we have of working previously together, it was obvious that we collaborated on this project too. He came to my studio and the track was finished inside two afternoons.
What equipment was used to record and produce the track?
Logic X and various plug-ins. Everything was done 'in the box'.

Why did you guys decide to produce a Future/Bass House track?
Personally I feel it's not a typical bass or future house track. My goal is to make really good crossover music between the Progressive and Future/Bass house styles, and this is the first song which comes close to my goal. A lot of experimental tracks like this are coming in the near future.

Tiesto is one of the names that supported 'Find My Home'. Has there been a lot of support for the track so far coming from other DJ's and radio?
Yeah thank god, it has received a lot! Tiesto also supported our previous track as well. David Guetta, Quintino, Bingo Players, Sick Individuals, Firebeatz, Thomas Gold, Sander van Doorn, Lucky Date have also been supporting 'Find My Home' and it was premiered on the Clubber's Guide to Ministry Of Sound Show, broadcasted on Capital Xtra. I'm really grateful for the results so far.
Can you choose one person in the world that you would love to support your track?
Calvin Harris. It would be an honor for me!

What upcoming releases have you already got scheduled for the next few months? Any more collaborations with Dan-X?
My next release will be a collaboration with a group called Rockdroid, which is going to be released by Dirty Dutch (Chuckie's label). Following the Rockdroid collaboration there will be a Dan Domino single, which is definitely my favourite production in the last few years, and there will be another single after that. With regards to Dan-X, we also have an unfinished idea, which only needs a vocal, so yeah there will be more collaborations with him. Recently I have gotten a lot of collaboration requests so there will be loads of new music on the way!

If you had to choose one artist in the world to collaborate with, who would it be?
Again, it would have to be Calvin Harris!
How is Dan Domino's touring schedule looking for the next few months?
Currently I'm not touring yet. I am waiting for some of my new records to be released, which will help to build up my brand around the world. I would love to start touring in the second part of the year.
Where would you like to see yourself in 6 months time?
Having successful releases with big labels and having a loyal fan base who loves my music.
Any big plans for 2016?
My plans don't stop at 2016. I want to be able to help and make others happy, and motivate my followers in many ways, not just in terms of music!
Thanks for your time Dan!
Available On Beatport
https://pro.beatport.com/release/find-my-home/1699944
Check Out 'How It's Made: Find My Home' on YouTube
https://www.youtube.com/watch?v=7K5P2f0YIAw
Dan Domino Online
www.facebook.com/dandominomusic
www.twitter.com/dandominomusic
www.soundcloud.com/dandomino
www.instagram.com/dandomino
Panda Funk Records Online
www.facebook.com/PandaFunkMusic
www.twitter.com/panda_funk
www.soundcloud.com/pandafunk
www.youtube.com/user/PandaFunkTV
www.instagram.com/pandafunkrecords