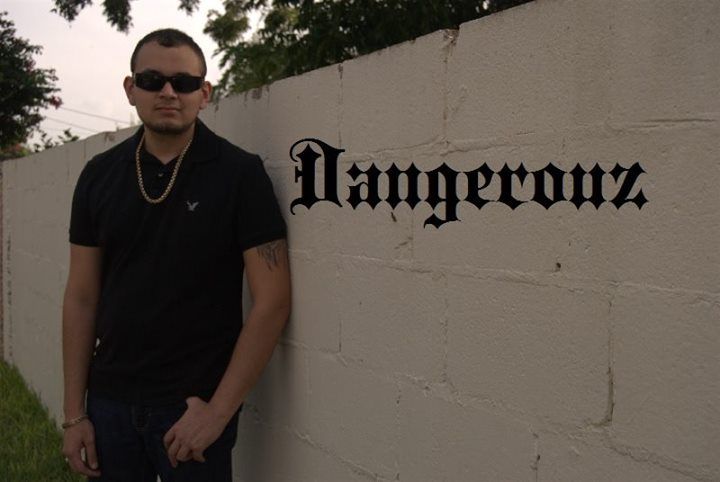 Behind The Scenes Of: Dangerouz's 'Happy Faces'
Rising talent Dangerouz is quickly becoming one of the most talked about up-and-comers within the Dance music scene. Jesse Garza, the man behind the Dangerouz stage-name has been the mastermind behind some remarkable releases, making a name for himself with wonders such as: Evolve', 'Criminal Mind', 'The Purist', 'Brenessy', 'Afterparty', 'Puma', 'Candyman', 'Bounce It E.P.' and his most renowned hit 'Dynasty', earning a place on Beatport's Top 100 'Electro House' chart.
Aside from being a seasoned producer, the Texas based talent is also highly in-demand on the DJing front, landing multiple supporting artist spots for heavyweight names including the likes of Alex Peace.
Dangerouz has recently continued his streak of top-notch projects with another banger called 'Happy Faces' and we've decided to have a chat with him to get a behind the scenes insight into the workings of this track.
Hi Dangerouz, thanks for talking to us. How are you today and what's going on in your world right now?
I'm great thanks for chatting with me! I signed a licensing agreement contract with a pretty well-known record label a few moments ago – you can expect a nice Electro House release soon!
You've recently released a new single by the name of 'Happy Faces'. How did this project come about?
Well, a few months back I started listening to Indie Dance, Nu Disco and Deep House non-stop and I instantly became addicted to the sounds and style. I got pretty inspired, rushed into the studio, and got right to work.
How would you describe this single in terms of sound and style?
This single really feels stellar. The style has a lot of soul and emotion – I found that was the secret behind this genre. 'Happy Faces' really encompasses a nice Indie Dance feel with my own personal twist.
What got you inspired for this one?
I started listening to tracks produced by Enki Nyxx. The name Enki Nyxx is an alias for Chrizz Luvly. I've been a huge fan of Chrizz's ever since I started DJing. I fell in love with his tracks and I would listen to every single track from top to bottom. It instantly got me inspired to produce.
How long did it take to finalise this single?
It took roughly 2 weeks to finish. Getting everything to sound right always takes time. It's always the little adjustments that make the most difference in the end result.
Could you walk us through the production process behind 'Happy Faces'?
First I found a nice solid kick, after I had that – I scoured my drum samples and found a nice solid snare and some nice tops. I laced that out on some tracks and made my intro. I then added NI Massive and started to work on a breakdown. I played some notes on my piano till I got a pattern I liked. Then, I worked on my drop leads, most were made with Massive. I added a drumroll with a low pass filter and I polished up the bare track with some neat FX and vocals. 'Happy Faces' had been created at that point. All I had left to do was side-chain my leads, mix-down, export, and master.
Which plug-ins and sounds shaped the end result of this production?
Most was made with Massive and there is one part where I used Serum.
This is part of a series of top-notch releases you had this year. How does it feel and what kind of other developments do you predict now?
It feels awesome. I made it my goal to work hard and release as many tracks as I could this year. Now I'm just trying to finish 2015 strong and make as big of an impact as I possibly can. My schedule is very busy now and the future looks bright for Dangerouz.
'Happy Faces' got signed by Sublabel Records – how did you spark a relationship with this label?
Grimey Grooves is the main record label that started Sublabel as a side label geared toward releasing House and other bright synthed genres. I've established a great relationship with label coordinator BMV and producers within the label. I had my eye on Sublabel for a while and I produced 'Happy Faces' especially to fit the realm of Sublabel Records.
Where would you imagine this single being played?
I can see 'Happy Faces' being played at The BPM Festival in Playa De Carmen, Mexico.
Describe 'Happy Faces' in one word.
Epic.
Why should people listen to 'Happy Faces'?
I think people should listen to 'Happy Faces' just to see what Dangerouz has to offer. It shows how versatile I can be and how much I have grown as a producer this past year.
Do you have any other projects in the pipeline this year?
Right now I just have an upcoming collaboration with STARX called 'Monster'. It is really starting to sound intense on so many levels. All I have to say is – be ready…
Thanks Dangerouz!
Check Out 'Happy Faces' on Soundcloud