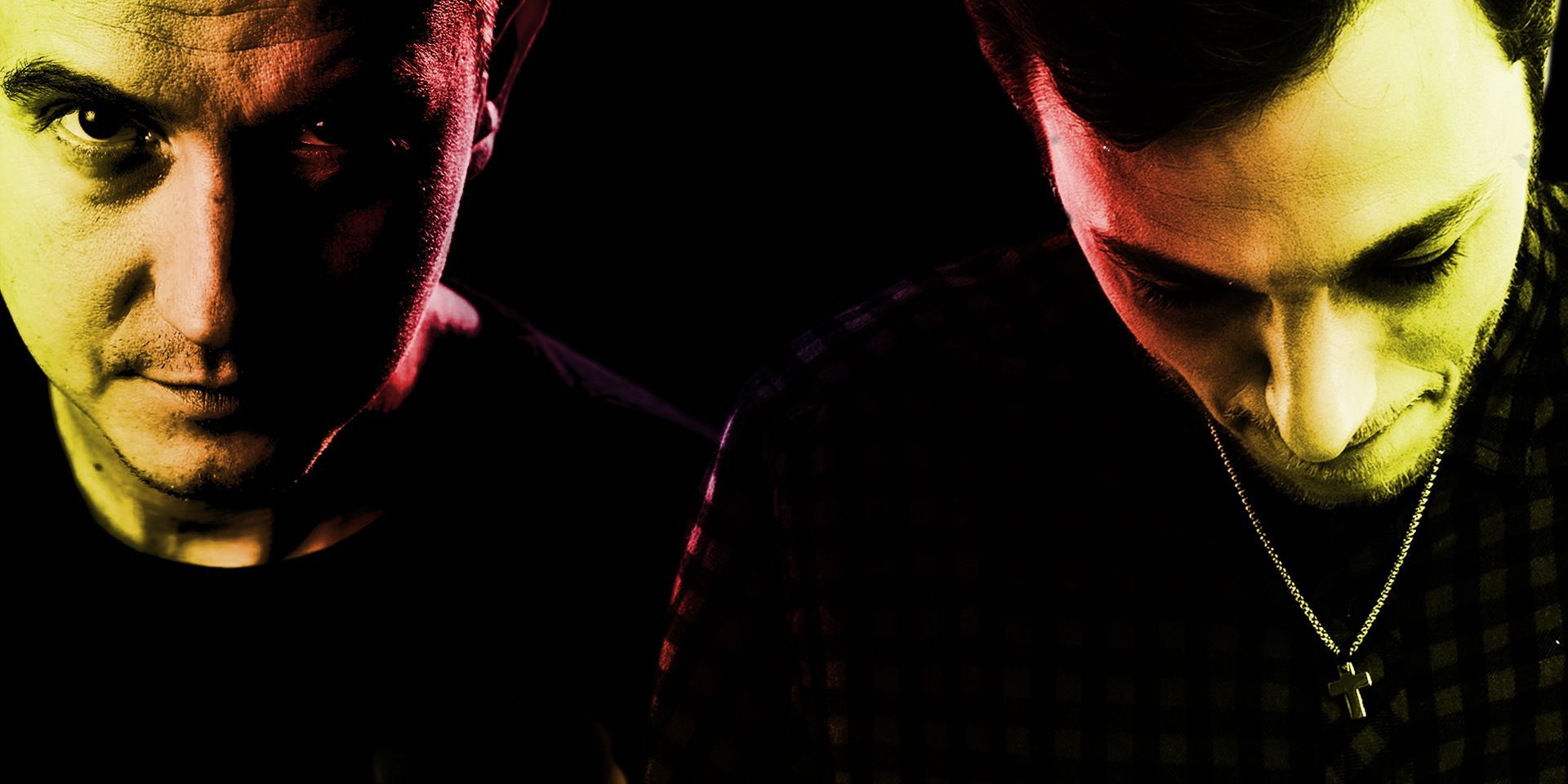 Behind The Scenes with Airbas & Mavee
Airbas & Mavee are two innovative producers who hail from the North of Italy. Working together for the first time on a colloaborative project, they've brought something really delightful to the table… 'Avilo (PlayaDemBossa Mood)' – we go behind the scenes to find out more.
Hi Guys, how has your 2017 been so far?
Firts of all we want to thank iHouseu for the time dedicated to us and greet your readers. 2016 has really been a positive year: for one thing, Mavee and Airbas met each other and started sharing ideas. Furthermore, during this year both Mavee and Airbas individually had great opportunities to gain more experience and musical culture.
You're just about to release your first collaborative single 'Avilo (PlayaDenBossa Mood)' on VillaHangar records, how did this project come about?
Way more simply than could be expected: one sent a first draft of the project to the other, who then enriched it with his ideas. After that we confronted on each other's work and achieved this good synergy that to us is perfection.
How would you describe this record in terms of style and sound?
Avilo has a lot of charachteristics that make it recognizable like its drummers, pad and melodies. The basic idea was to produce a track with a latin-kind of beachy sound, expressing a feeling that conjures up moments of pure freedom and carefree state of minds. A recognizable and distinguishable style which allows the listener to catch different things and shades everytime..like in a book that has no ending: whenever you read it again you can imagine a different one.
With Playa Dem Bossa in the track title, was Ibiza a big inspiration in making 'Avilo'?
When it comes to artistic expression and artistic freedom, Ibiza not only is source of ispiration but also a place of worship. We imagined ourselves chilling on the beach sipping drinks with Avilo as background.
How long did it take to complete the production?
Actually it didn't take much long; we completed the project and its arrangement in 2-3 studio sessions. The longest and hardest part has been taking care of details during the mix and Mastering, which were done in analog: we made lots of subtle and imperceptible modifications. On the whole, it's been a good work we're proud of.
Could you walk us through the production process behind 'Avilo' and who does what in the studio?
The project starts from rhythmic created by Mavee and subsequently extended (or would "enlarged" sound better bih?) by Airbas. Sounds and melodies have been written by Mavee, while Airbas took care of the framework and of part of the arrangements. It's sort of a puzzle in which both of them added important pieces and filled the picture completing the track.
Which plug-ins and sounds shaped this project?
We used instruments like Ableton, Akai and Native Instrument (Machine 2) to create the groove and rythms; then we moved to the use of Logic to create melodies and frameworks, with the help of Software Waves like AnalogLab or the evergreen Sylenth1.
Are you happy with how it came out?
We'd say we're curious. Curious to know how people will react to this track and which are going to be its consequences. We're very excited about this release, we believe we did a good job.
Where would you imagine this production being played?
In our opinion, Avilo would be suitable in many dancefloors and in different Clubs. Its sound and rythm make it versatile and uniform, therefore it could be played on a beach party as well as in a Festival; but we can easily imagine it as a background in a cool clothing store, in the car during a road trip or while jogging. We think the track can fit in many situations, going beyond the genre.
It has a huge cross pollination between Balearic chill out with a Tech edge, which current producers do you aspire to in these genres?
A few aspects of the track arise from songs like Rise Of Angel by Luciano, some others from Keinermusic label's productions like &me, David Mayer and Adam Port's works. But honestly we are not able to place Avilo inside a specific music genre: we like to describe it as a hybrid, a fusion of ideas that has, as a result, a mixture that identifies us and doesn't leave you untouched.
Who are your current favourite labels?
Keinermusic, NonStop, Objektivity, Get Physical, Exploited, 20/20, Kittball, Diynamic, Top Town Records and obviously villahangar
As individual producers too, after your first collaborative experience together are 2 heads better than one?
When you have common principles and goals, collaboration is a weapon and a great tool for growth. Every artist has his own charachteristics that can be completed or expanded by others. But what you need is great humility and willingness, because there are going to be moments in which each other's ideas won't line up. That's when you need to compromise and find a middle way. In conclusion, we think that when it comes to musical art, sharing, critique, each other's feedback is essential. If you're lucky like us and you find someone that has your same frame of mind, everything comes a little bit easier.
Will we be hearing more Airbas & Mavee joint productions in the near future?
Absolutely. We're already working on a new project named 'Jumbo', which is going to be released in 2017 and we're also developing other ideas. Keep an eye on us on social media to get all further informations, we can ensure you're going to hear some good stuff.
What are your biggest hopes for 2017?
For now, we hope that people appreciate Avilo, that DJs will play it and that 2017 may be for everyone a year of consecration, bringing us many satisfactions on the professional and personal level. Most of all we hope this new year is going to inspire us with new ideas and new project to work upon, expressing our qualities and knowledge.
'Avilo (PlayaDemBossa Mood)' will be released on December 27th on Traxsource promo, Full release January 9th 2017 on VillarHangar Records.
https://www.facebook.com/airbasmusic https://www.facebook.com/mavee.mv