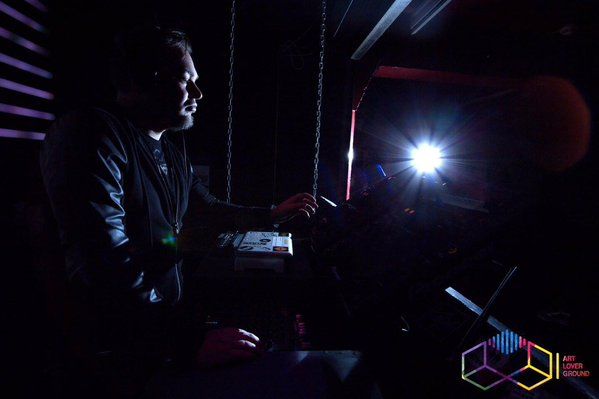 Behind The Scenes Of Mystik Vybe's 'Mystik EP'
Bucharest based talent Mystik Vybe has managed to end 2015 in style with his remarkable production 'Mystik EP', released on the 7th of December, 2015 by Flemcy Music. A three-track package, 'Mystik EP' includes refined efforts like: 'Ehum', 'Don't Go' and 'Techno Romance', showcasing a unique blend of genres, dabbling into Tech House, Deep House and Techno.

Supported by heavyweight names such as: Norman Wells, The Dolphins, Dj Sossa, Larry Cadge, JELO, Oliver Osborne, David Vendetta, Jaurelio, Paul Eeles and Jason Owen, 'Mystik EP' is certainly another marvellous addition to Mystik Vybe's catalogue and will surely pave the way for many more releases to be announced in the months to come.

Having greatly enjoyed 'Mystik EP', we've decided to have a chat with Mystik Vybe about his latest project and get a behind the scenes view of this EP.

Hey Mystik Vybe, thanks for talking to us. What's happening around you at the moment?
Hey there, I am very good, thanks for asking! Spending most of my time in studio, working on new tracks. Looking forward to finish them, so I can play them out.

Which part of the world do you call home?
My home town is Bucharest, the capital of Romania, a beautiful place with a big underground scene.

For those who are not familiar with your music, describe your current style?
I like to listen, mix and produce different genres of House music like Deep House, Tech House, Techno and Minimal.

Has your style changed along the year?
No, my style didn't really change. I like to use minimal percussion in my tracks, together with funky bass lines, melodic parts and vocals.

Who were your influences growing up?
I would say Marco Carola and Music On, Carl Cox, Sven Vath, Richie Hawtin, Seth Troxler, Paco Osuna and Rhadoo. I had the chance to see them play many times along the years and they are the best you can learn from.

You have recently released a project called 'Mystik EP'. What's this package all about?
Yes, indeed, 'Mystik EP' is my first release on Flemcy Music. It's a 3-track package: the 1st track, 'Ehum', is a Tech House tune – bouncy and full of energy. The 2nd one, 'Don't Go', is more Deep, funky minimal, and the 3rd 'Techno Romance' is melodic Techno with minimal percussions.

How did you go about producing this EP?
I've produced 'Ehum', one year ago. Jean-Pierre Lantieri, the boss of Flemcy Music liked it and told me he wants to release the track on his new label. After that I've produced the other two, he liked them as well and finally released them all together as part of this EP.
What inspired you for this one?
I like to spend time on my keyboard, playing different rhythms and melodies and get my inspiration from there.

You've signed 'Mystik EP' to Flemcy Music – how did you spark a relationship with them?
Had the chance to share the decks with Jean-Pierre at 93 Feet East in London. We are both part of the Love United family, so our musical relationship started from there.

Where would you imagine 'Mystik EP' being played?
I've played 'Ehum' at Ministry Of Sound, 'Techno Romance' at EGG and 'Don't Go' at Cafe 1001, and had a pretty good response from the crowd. It's such a nice feeling when people dance and cheer when you play your own tracks.

Do you have any other projects in the pipeline in 2016?
Yes, I have many projects and maybe some new collaborations. I like recording vocals and working with singers so you can expect to hear something new and different as well.

Where would you like to see yourself in the months ahead?
I would like to play at Sunwaves in Romania in May and in Ibiza in the summer.

Anything to add/shout outs?
Yes, I'd like to thank everyone involved in my musical education. I'm so grateful to them for sharing their knowledge and experience: Buster Bennett (London Sound Academy), John Taylor (SubBass), Lizzie Curious (SubBass), Fabio Lendrum (SubBass), Jon Watson (Point Blank) and Tom O'Grady (Point Blank).

Thanks Mystik Vybe!
Thank You!

Available on Beatport
https://pro.beatport.com/release/mystik/1644492

Mystik Vybe Online
www.facebook.com/MystikVybe
www.twitter.com/mystikvybe
www.soundcloud.com/mystikvybe