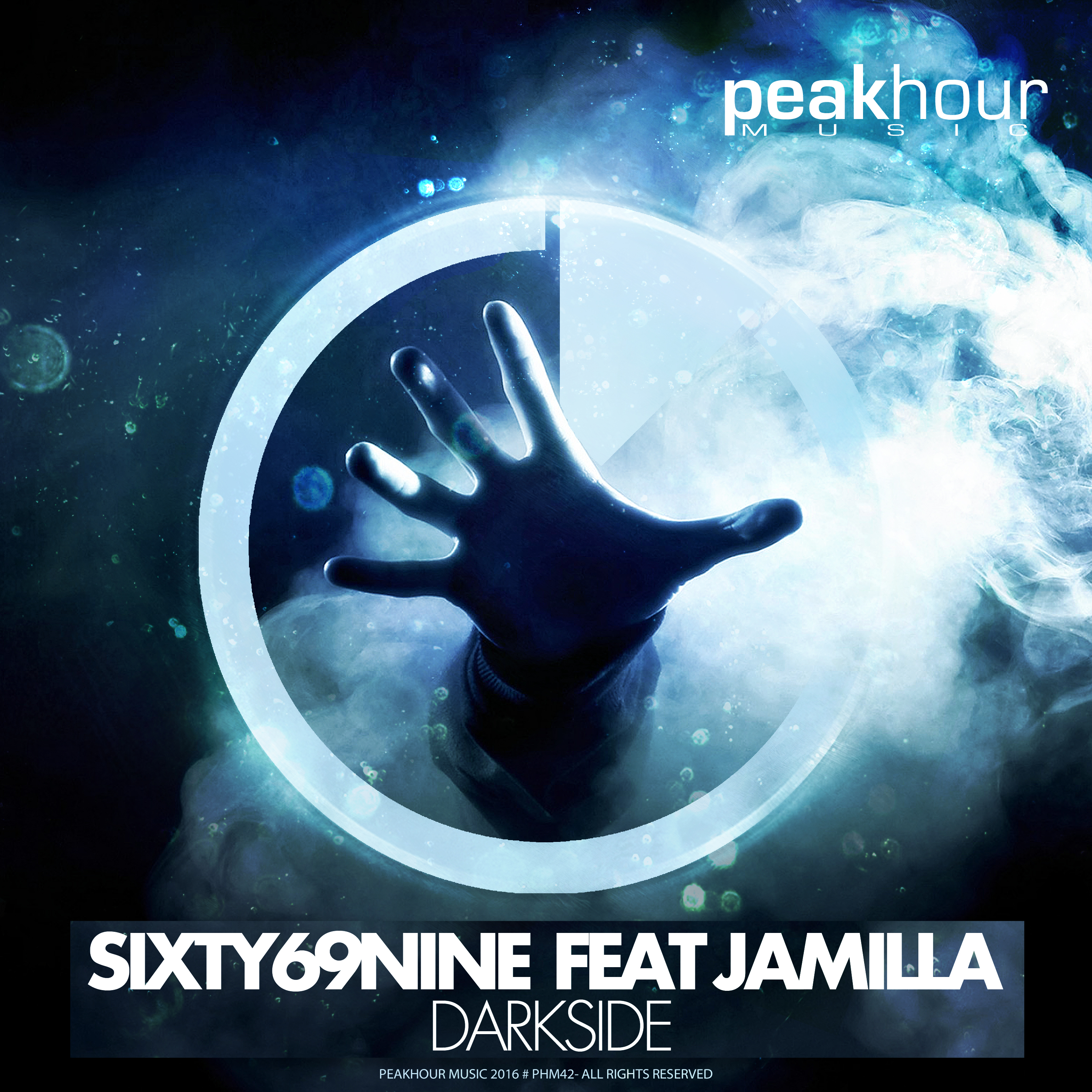 Behind The Scenes of Sixty69nine's 'Darkside'
The latest in a long and proud line of Belgian musical taste-makers is Wouter Van Boxstael, better known as Sixty69nine. Involved in the industry since the late 90's he has been instrumental in the progressive house and EDM scenes with residencies at The Factory club and appearances at Tomorrowland and City Parade alongside contemporaries such as Dimitri Vegas & Like Mike. It's here his skills as a DJ and have been honed, winning a loyal following along the way for his energetic and uplifting house sets. As a producer Sixty69nine has seen massive success, most notably ever since his 2013 smash 'Hell Yeah' and subsequent lofty placements in Beatport charts and extensive radio play. After dabbling with EDM Sixty69nine made a return to first love, Progressive House, in style with a stunning remix of Sam Smith's 007 themed 'Writing's On The Wall' and it's here he picks up once again with 'Darkside' featuring vocals from The Voice Belgium's Jamilla.
We caught up with Sixty69nine to find out more about 'Darkside'.
You've just released a new single by the name of 'Darkside'. How did this project come about?
The track actually started off as an instrumental track. It was only when I got introduced to Jamilla (the lyrics writer and singer on the track) that the vocal version took form. I instantly knew it was going to be something special when I heard Jamilla perform an unplugged version of 'Darkside' on the piano.
How would you describe this record in terms of style and sound?
It's a melodic, emotional, Big Room-ish type of track.
Where did you draw inspiration for it?
It all started with a lead sound from the Sylenth1 synth that I created from scratch. After that I just made the lead melody and built the rest of the track around that.
How long did it take to complete this production?
Making the initial instrumental idea took only a few days. Obviously we also had to record Jamilla's vocals and do the final mixing and mastering.
Could you walk us through the production process behind 'Darkside'?
As I said before: I made the initial version of 'Darkside' in my home studio. After that I got introduced to Jamilla and we recorded the vocals in a fully equipped professional studio (711 Studios in Belgium) and also did the final arrangement, mixing and mastering there.
Which plug-ins and sounds shaped this project?
Most of the sounds were made with Sylenth1 and Spire.
'Darkside' got signed by Peak Hour Music – how did you spark a relationship with this label?
I first got into touch with Peak Hour Music back in 2013 when I released my Beatport Top 100 charted track 'Hell Yeah' with them. I'm very glad to have been able to work with them again for 'Darkside'. They are a respected label in the Dance Music scene with a loyal following on Beatport.
Where would you imagine this production being played?
Well since it's already out there I don't have to imagine anymore. I'm very happy with the support so far. It's been played in radio shows in Malaysia, Japan, United States and Russia. But by far the coolest thing that happened for the track is that Duane Harden also played it on his radio show. I grew up to his early hits like (Armand Van Helden's) 'You Don't Know Me' and 'What You Need' so that was pretty special.
Describe 'Darkside' in three word.
Emotional, euphoric and melodic.
How do you feel about reaching the charts with this record?
I'm very happy and humbled by the fact that 'Parkside' has reached n°40 in the 'Big Room' Beatport Top 100 charts. It's my first original release in quite a while and getting into the Beatport Top 100 is not an easy thing to achieve being a relatively unknown artist.
Do you have any other projects in the pipeline this year?
Yes, I have a single release scheduled for November on 'The Groove Society', a dance label of Sony Music based in Dubai.
Available on Beatport
https://www.beatport.com/release/darkside/1845107
Sixty69nine Online
http://www.sixty69nine.be
https://www.facebook.com/official.sixty69nine
https://twitter.com/Sixty69nine_dj
Peak Hour Music Online
http://www.peakhourartists.com
https://www.facebook.com/PeakHourMusicOfficial
https://twitter.com/PeakHourArtists
https://soundcloud.com/peak-hour-music-official
https://www.youtube.com/user/PeakHourMusicTV