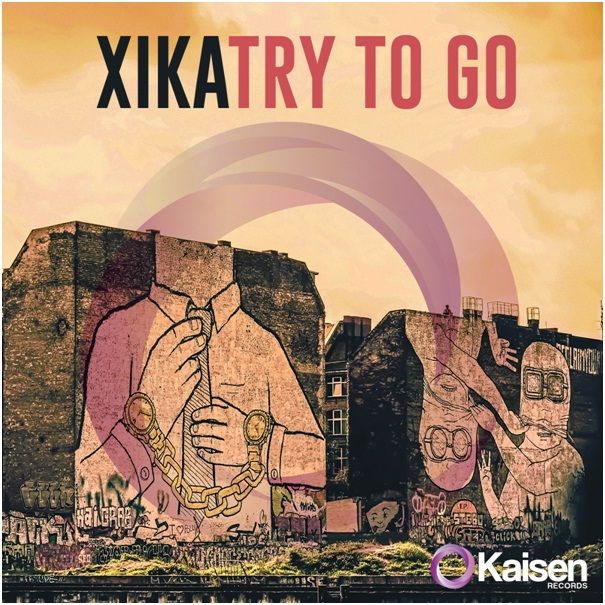 Behind The Scenes Of Xika's 'Try To Go'
22 year old, up-and-coming DJ and producer Xika has hit the Dance music industry with a bang with his remarkable debut single 'Try To Go', released on the 21st of September, 2015. This track is the result of countless hours in the studio, experimenting with new sounds to come up with a marvellous blend of Progressive and Future House flavours.
At such a young age, Xika is making big waves within the electronic music scene and he's certainly an artist to watch in the months and years to come. Having seen the hype around 'Try To Go', we've decided to have a chat with Xika to get a behind the scenes view of this track and unveil his plans for the future.
Hey Xika, thanks for talking to us. What's happening around you at the moment?
Thank you for this interview. I'm currently working hard in my studio, in order to improve my abilities as producer and build up the quality of my projects.
Which part of the world do you call home?
My home? Certainly my studio. It is and it'll remain my home, probably.
For those who are not familiar with your music, describe your current style?
My music is like a mirror that reflects a particular moment of the day, an event of my life, or a state of mind. My music reflects me – so, if you know my music, you know me and my lifestyle.
Has your style changed along the years?
Change is essential and inevitable in life – without change, life ends. I've changed, my thoughts have changed, so the music that I make got affected by that as well.
Who were your influences growing up?
I'm influenced by artists like Tchami, Oliver Heldens, Pep & Rash, Chocolate Puma, Jack U and many others.
You have recently released a single called 'Try To Go'. What's this track all about?
'Try To Go' is a track that mainly reflects my approach on Progressive House and Future House.
How did you go about producing this single?
My intention was to mix Progressive House and Future House, combining Progressive breaks and Future House drops, so this was my thought process at all times during the production of this track.
What inspired you for this one?
All my projects are inspired by the desire to do something original and new – that reflects me. I want to be recognised as a producer and wish that all my sacrifices and my diligence are appreciated.
You've signed 'Try To Go' to Kaisen Records – how did you spark a relationship with them?
I had worked on a number of bootlegs which caught Kaisen Records' attention and then they've contacted me for a demo – from there we've started this collaboration.
Where would you imagine 'Try To Go' being played?
Everywhere, obviously! Ah ahah… I think all producers hope that for their own track.
Do you have any other projects in the pipeline this year?
I want to bring my Xika project to the top – I have several projects and collaborations which I'm working on at the moment. Stay tuned for updates!
Where would you like to see yourself in the months ahead?
In my studio, making music and collaborating with important artists.
Anything to add/shout outs?
Thank you for this amazing interview, it was a pleasure.
Thanks Xika!