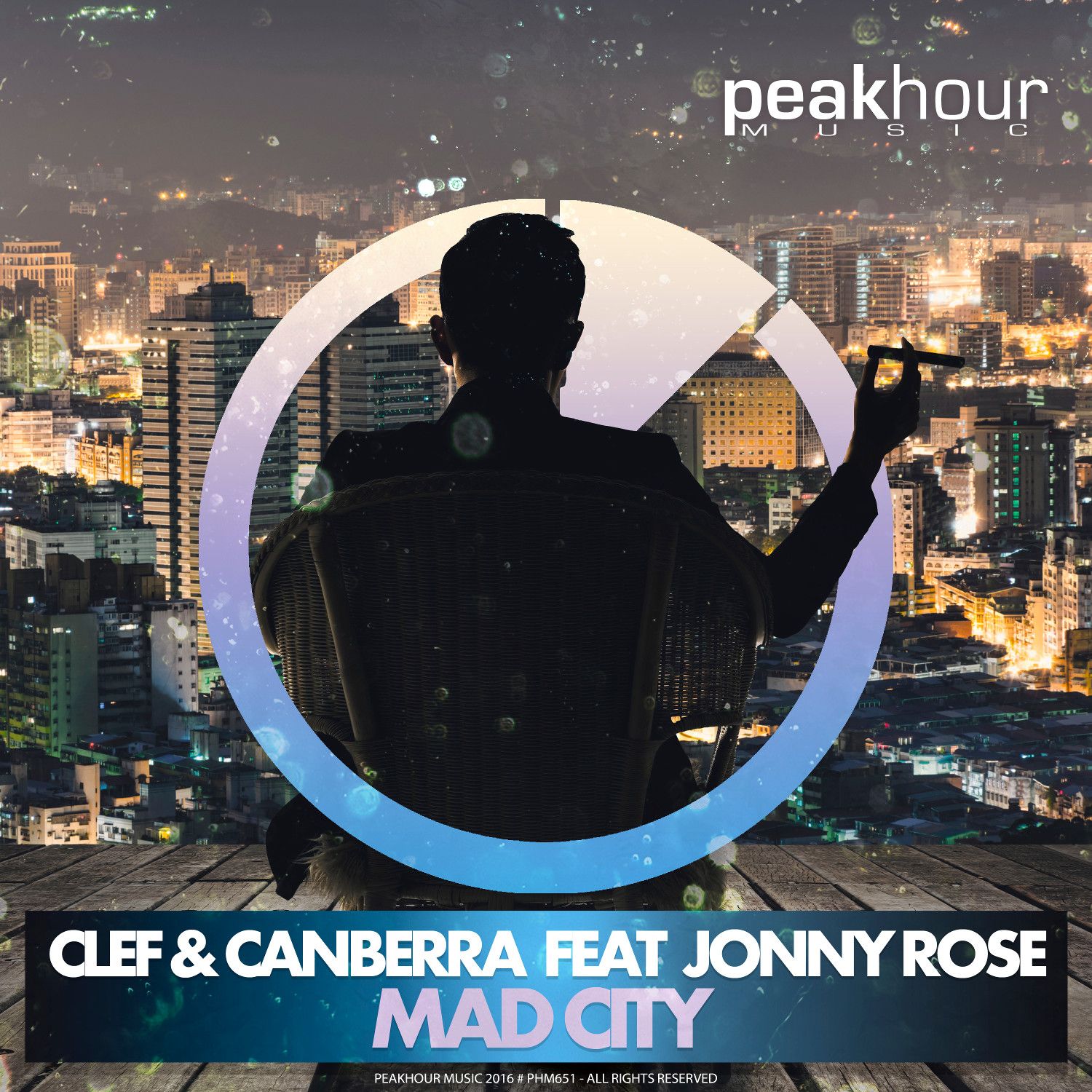 Clef & Canberra feat. Jonny Rose – Behind The Scenes Of Mad City
We caught up with multitalented DJ and production duo Clef & Canberra to chat about their latest single 'Mad City', which features the stunning vocals of Jonny Rose and is out now.
Hi Clef & Canberra, thanks for being here with us. How are you and what's going on around you at the moment?
Things are great. We are just finishing a follow up single with Jonny Rose entitled 'On The Run'.
You've just released 'Mad City'. How did this project come about?
We had a mutual friend of Jonny's and we were looking for strong vocalists. We gave some of his latest releases a listen and contacted him straight away, as we knew he was fire. It just took off from there.
How would you describe this record in terms of style and sound?
Big Room Progressive, but musically driven. Powerful vocals, basslines, chords and a top line that all compliment each other. We try to make our music intelligent and powerful, not just the standard kick and bassline that has dominated dance music in recent times.
Where did you draw inspiration from for your 'Mad City'?
It was our first original and we wanted to create a pallet of sounds that complimented everything we liked and played in our sets.
How long did it take to complete this production?
It took close to two months between production and going back and forth with Jonny on the vocals.
Could you walk us through the production process behind the release?
We start with the melody/top line first, creating out drop then working our way back to the break. Then laying the track out as a whole with intro and outro's.
Which plug-ins and sounds shaped this project?
Spire is a go to for us, regarding the drops. Sylenth is another no brainer for us regarding mid frequencies such as chords and fills, while massive rounds out our basslines. As far as Plug-ins for sound processing, Waves is always going to be utilized by us.
The 'Mad City' was released on Peak Hour Music. What was the reason for the decision behind releasing on this label?
Bill/Exodus is a good friend of ours and his label is constantly in the Top 100 on Beatport. We felt with Jonny already having been successful on the label then we were going to get their full support, which we have!
Where would you imagine this production being played?
Clubs, festivals, podcasts, and weddings 😉
Describe the 'Mad City' in three words.
It's Our Baby. Or you can say BIG, BOLD, BEAUTIFUL!
Why should people listen to the 'Mad City?
It's something refreshing. It's dance music made for people who truly love music. This is song is built to stand up against the current slew of music who are just common denominator sounds and repeats of what worked in the past. We want our tracks to be compositions. Not just run of the mill music.
Do you have any other projects in the pipeline this year?
We just finished a collaboration with Velza & Loudness who are based in Medellin Colombia. The track features the vocals of Maruja Retana and it is entitled 'Oasis. We are also working on the follow up of 'Mad City' with Jonny Rose entitled 'On The Run', as well as a little surprise for everyone in the forms of a classic dance record remake that we plan to give away online.
Available on Beatport
https://www.youtube.com/watch?v=Ru86cp3uF2A
Clef & Canberra Online
http://www.clefandcanberra.com
https://www.facebook.com/ClefandCanberra
https://twitter.com/ClefandCanberra
https://soundcloud.com/clefandcanberra
https://www.instagram.com/clefandcanberra
Jonny Rose
https://www.facebook.com/jonnyrosemusic
https://twitter.com/jonny_rose
https://soundcloud.com/jonnyrose
Peak Hour Music Online
http://www.peakhourartists.com/
https://www.facebook.com/PeakHourMusicOfficial
https://twitter.com/PeakHourArtists
https://soundcloud.com/peak-hour-music-official
https://www.youtube.com/user/PeakHourMusicTV