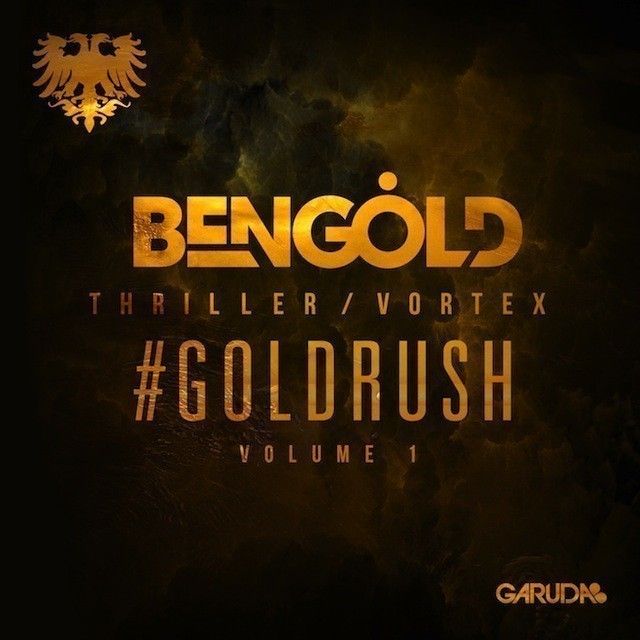 Ben Gold – Gold Rush EP
Garuda's golden boy Ben Gold is leading the #Goldrush of 2014 with a new, two track EP out on February 17. The first volume in his #Goldrush series, Ben's tracks 'Thriller' and 'Vortex' showcase the UK-based producer's ever evolving, high-energy style that has dancefloors around the world in a frenzy.
Supported by Armin van Buuren in episode 650 of A State of Trance and on The Gareth Emery Podcast #271, 'Thriller' is a not a track meant for a quiet Friday night in. Loaded with intrinsic and frenetic melodies over a progressive rhythm section and bassline, 'Thriller' takes the listener on a wild ride that is pure Gold.
'Vortex' follows the twisted vein of Ben's previous tracks 'Mesocyclone' and 'Kinetic,' with gusting buildups and a deep, grinding bass laden with swirling synths. The breakdown takes the energetic track to a resting point, but a whirlwind of melodic harmonies kicks it right back up to full speed.
#Goldrush Volume 1 by Ben Gold will be available via Garuda Music on Beatport February 17 and all other digital retailers March 3.
CONNECT WITH BEN GOLD:
Website: www.bengoldonline.com
Facebook: facebook.com/bengoldonline
Twitter: twitter.com/bengoldonline
YouTube: youtube.com/bengoldonline
Soundcloud: soundcloud.com/bengoldonline
CONNECT WITH GARUDA MUSIC
Website: www.garuda.nu
Twitter: @GarudaHQ
Facebook: facebook.com/garudamusic