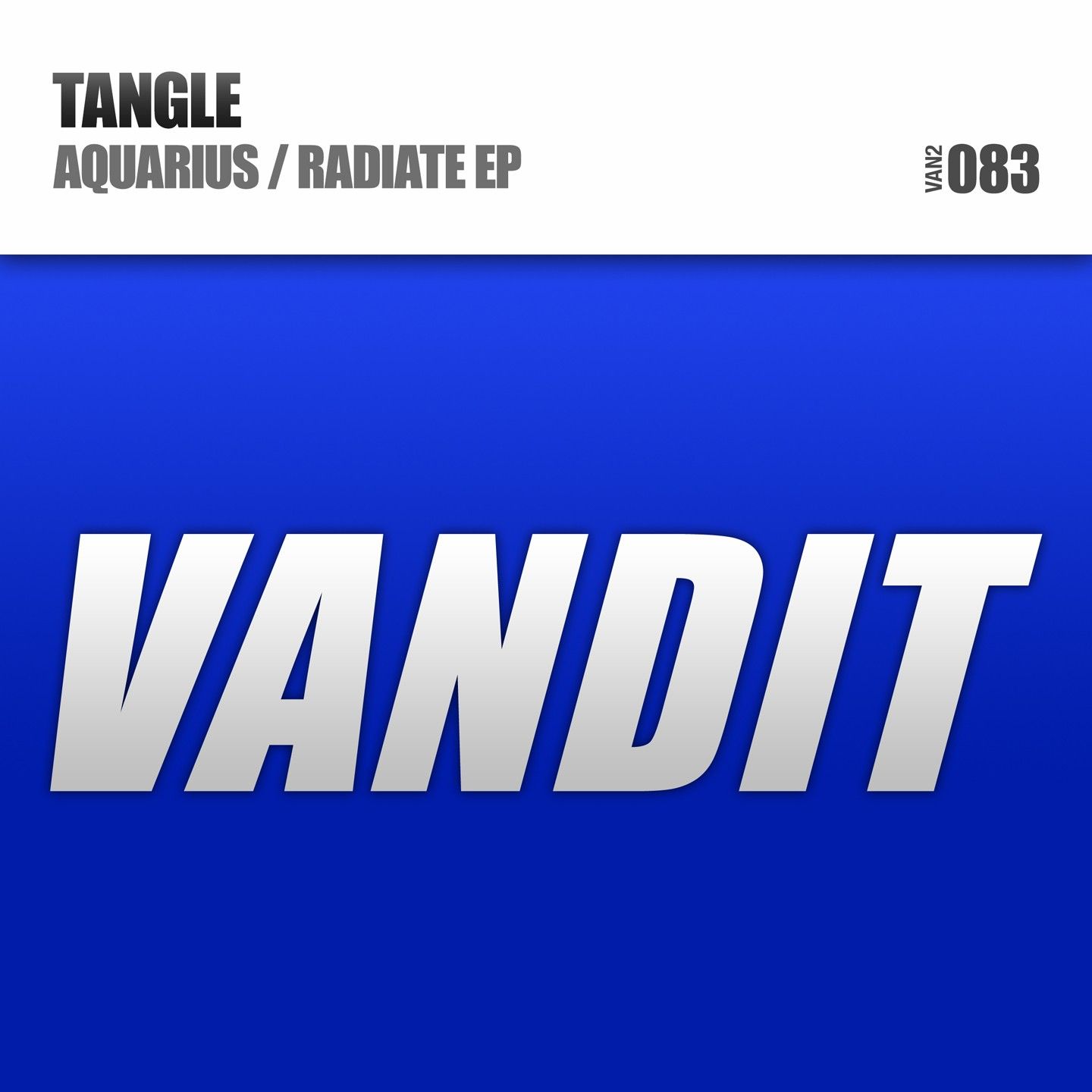 Tangle – Aquarius/Radiate EP
More rocking than The Rockies themselves, Colorado's foremost trance master Tangle blasts into 2014 with a pair of hot-ticket Feb blues beaters!
Out now through VANDIT Recordings – Order here
Last year, off the back of a rush of tracks on labels like High Contrast, Lange Recordings and Fraction, Tangle soared through trance music's production ranks. Culminating with the colossal VANDIT debut 'Vertigo' (alongside Tristan D), it capped a huge, career-elevating 2013 for the young Denver-ite.
Without missing a (drum) beat, his new EP for Paul van Dyk's eminent imprint sees him raise the bar once again. 'Aquarius' opens the release's score-sheet with toughened beats, running bass and floor frying distortion. Building its synth tension up to white-knuckle levels, at the point of greatest intensity Tangle finally executes a dazzlingly exhilarated lift-off.
'Radiate' meanwhile bristles with floor-hardened drums & percs; propellant 303 and an intriguingly coded/vocoded vox. Equalising it with a melodic lay-up, he brings Med warmth and immersion to the track's midsection. As its snares and soaring, sweeping & panning pads bring the track's temperature back up to boiling, Tangle spikes its apex with electro-driven grind.
In their March review, DJ Mag says of the EP: "Tangle has been putting out some very respectable tunes of late, not least his recent outing on Fraction. Showing consistency, this EP for VANDIT steps up again. 'Radiate' comes bathed in refined pads, chords and plucked strings, before whipping in an angle grinder of an electro line at the break's peak. 'Aquarius' is more fluid, with trance-prog themes in unexpected places, and great verve to its final attacking riff. "
http://www.beatport.com/release/aquarius-radiate-ep/1237619
Tracklist:
01: Aquarius
02: Radiate
www.vandit.com
www.soundcloud.com/vanditrecords