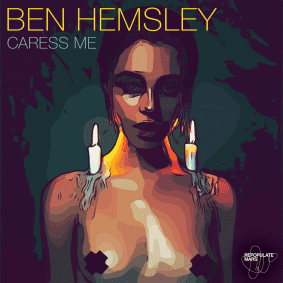 Ben Hemsley Caress Me (Incl. Latmun Remix)
Lee Foss's Repopulate Mars turns its attention to Newcastle DJ and producer Ben Hemsley for a playful new single entitled 'Caress Me' that comes backed with a firing remix from Latmun.
This newcomer has made a quick mark with his slick studio sounds as well as sets at places like Motion and Block and high profile support from artists as big as Tiesto. This new single has already been doing plenty of damage during its road testing phases – becoming a staple in the sets of Fisher, Michael Bibi, Latmun and Lee Foss – and once it is out there it's sure to become a big summer tune.
'Caress Me' it is a no nonsense house jam with bobbling bass and classic pitch shifted vocals that are destined to get huge reactions. Paired with some warm synths and raw drums, it is a simple but effective and designed for maximum impact.
A top remix from Repopulate Mars, Relief and Hot Creations regular Latmun showcases the UK producer's hard hitting style. He strips things back to a loopy tech groove that really gets under your skin and stays low and tight to really build the energy levels in the club.
Ben Hemsley 'Caress Me' drops on Repopulate Mars on 31st May 2019.
Tracklist:
1. Caress Me
2. Caress Me (Latmun Remix)
3. Caress Me (Radio Edit)