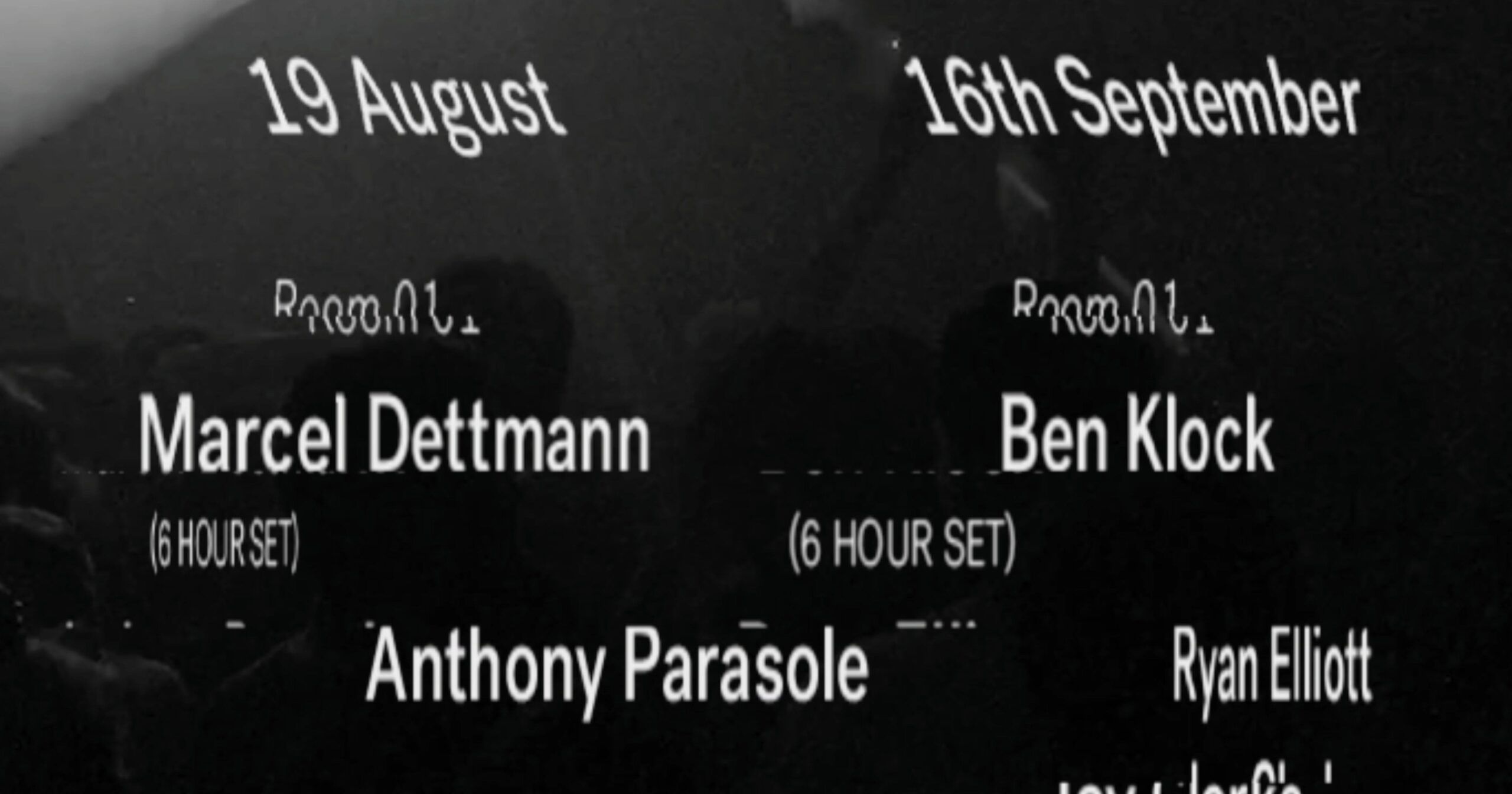 Ben Klock & Marcel Dettmann Come To Farringdon for Two 6 Hour Sets in Room One
Later this summer we are stoked to present two of techno's most dexterous selectors in Room One for two special, extended 6 hour sets. Both residents at Berlin's Berghain where longer play times are standard form – we will be inviting Marcel Dettmann and Ben Klock to perform within a framework that allows them to thrive and fully explore the full and awesome spectrum of their genre.

19th August will also be the first time that Dettmann steps into the Room One booth after a long relationship with Room Two and the 16th September will be the fourth time that Klock has taken us into the later hours of the morning amidst our Martin Audio rig.

There's something of a thrash of techno on both of these nights across two rooms of our space. On the August date, two of the UK's founding fathers of techno James Ruskin and Regis come together under their O/V/R moniker for a hybrid mash of DJ and live sounds in Room Two. Dasha Rush joins them on our Pioneer Pro Audio system for her debut performance in Farringdon, too. Hailing from Russia, the Raster Noton producer who thrives on a dubbed-out and reflective aesthetic on her releases will be showing off the harder edge of her capabilities with a bleep and bang laced all hardware set. Resident Terry Francis will also be in tow with the harder edged sounds of his collection. Finally, New York's Anthony Parasole is perfectly placed to set up Room One for Dettmann as a fellow of MDR and one of the finest DJs to arise from New York's rightly respected deep house and techno community.

On 16th September when Klock arrives for his Room One marathon he will be set beside Ryan Elliott and Klockworks protégé Jay Clarke. Another adept selector from the Ostgut family, Elliott is an artist who's close to close to us too, playing here for over 10 years he proved even further his ability to work up a compelling groove on his fabric 88 album. Clarke is a DJ who's fast becoming one of our regular faces in EC1 as well. We have an ever-growing respect for his sets that deftly work between the broken beats of metallic-edged electro right through into full-tilt four four.
In Room Two we welcome Our Circular Sound head Sigha back to explore the murkier range of dance floor electronics alongside Ancient Methods who no doubt is set to grind up the intensity levels. Completing the lineup Perc lands with his no holds barred industrial strength techno-rave. Bo!
19 AUGUST
ROOM ONE:
Marcel Dettmann (6 Hour Set), Anthony Parasole
ROOM TWO:
O/V/R, Dasha Rush (Live), Terry Francis
16 SEPTEMBER
ROOM ONE:
Ben Klock (6 Hour Set), Ryan Elliott, Jay Clarke
ROOM TWO:
Sigha, Ancient Methods (Live), Perc
Tickets available now at www.fabriclondon.com