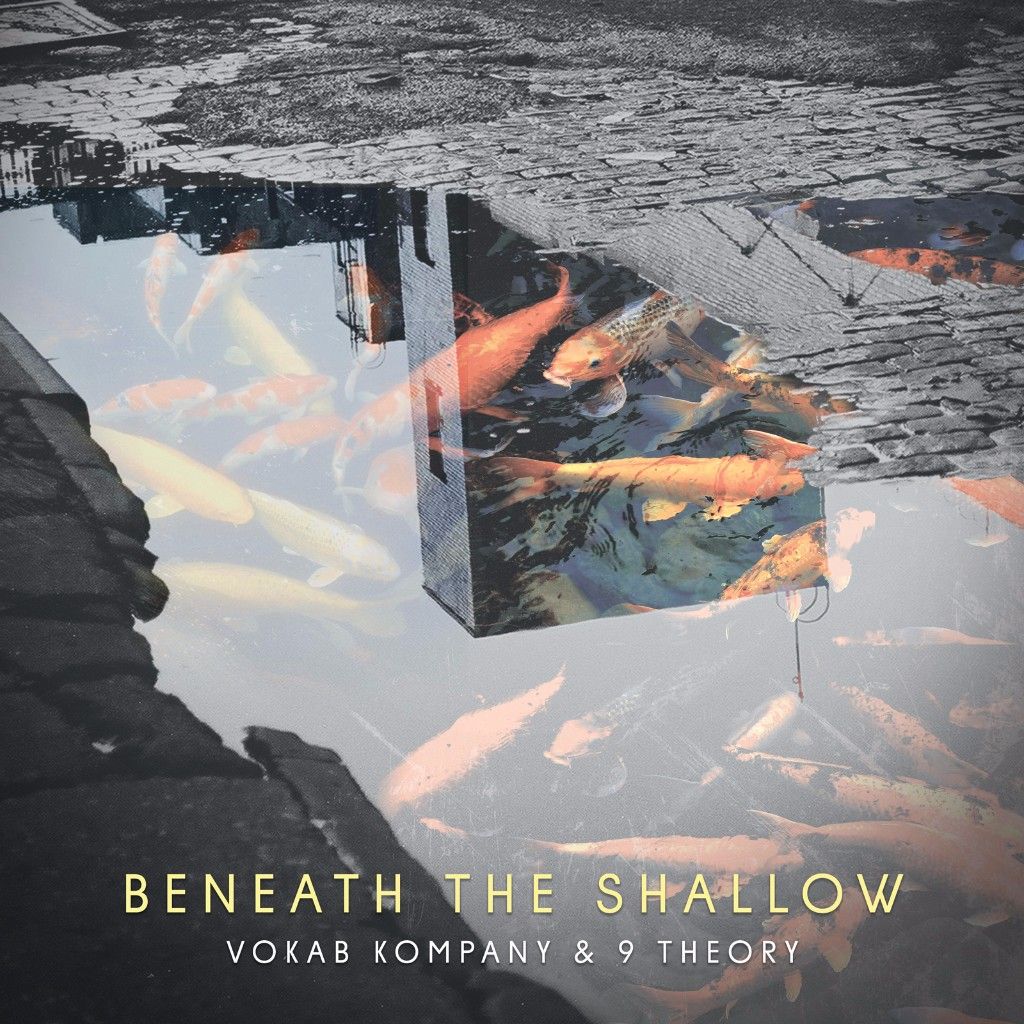 Vokab Kompany x 9 Theory - Beneath The Shallow EP
High energy, synth driven hip-hop group Vokab Kompany, and indietronica vocalist/producer 9 Theory bring us Beneath The Shallow. This collaborative two track EP sounds like the intersection of Radiohead and Outkast. While Vokab Kompany is often known for their intense live show and dance party flow, the subject matter here is much more intense and personal.
Beneath the Shallow is a direct response to the vibe and superficiality that can often permeate the mainstream festival circuit, particularly throughout the last decade and the rise of EDM. The EP tackles the intense and all too human issues of depression and drug abuse.
Robbie Gallo of Vokab Kompany recently dealt with his brother's addiction, motivating them to write the song "Warm In The Light". They started a fund to support to generate support for The Delancy Street Foundation, which supports and rehabilitates patients.
"Crack In The Sky" touches on depression, and is dedicated to the suicide of a friend of Vokab Kompany's. "Crack In The Sky" delves into the complex state of our minds, and the many voices in our minds, that can all too often drive people into the darker places of their psyche. Vokab Kompany and 9 Theory's collaboration brings us a beautiful, raw, deep and touching two track EP. A 45" vinyl record will be available for purchase soon at VokabKompany.com.