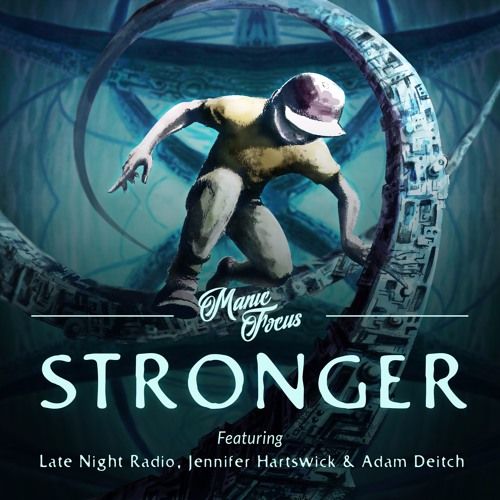 Manic Focus - Minds Rising
At the corner of hip hop, funk & electric soul is the sound of Manic Focus, the music project of John "JmaC" McCarten. The electro soul composer recently announced his fifth studio album Minds Rising coming April 21. But in the meantime, Manic Focus is excited to share with us his the 1st single off of the new album, "Stronger" featuring Late Night Radio, Jennifer Hartswick, & Adam Deitch. The track sets the tone for what we can expect from the future.
Born in Boston in 1986 and raised in St. Paul, Minnesota, McCarten's introduction to music began at an early age with classical piano training. As a teenager, he became enthralled with the hip-hop culture, citing influences such as Atmosphere, Brother Ali, Green Lantern, and Outkast. In high school, McCarten started producing hip-hop infused beats for his classmates to rap over and recorded tracks in his parent's basement. While attending DePaul University and living in his new home of Chicago, McCarten continued to master Ableton software and perfect his craft, which has evolved into the electro-soul genre under which he classifies his music today.
Over the last 5 years, JmaC has released four full-length albums, each one a new evolution in sound and approach. After releasing his first three albums independently – Definition of the Rhythm in 2011, Expanding Mind in 2012 and Distant Perspective in 2013 – McCarten released his fourth album, Cerebral Eclipse, on GRiZ's All Good Records label in 2014. Always one to embrace artistic collaboration, Cerebral Eclipse featured tracks with Dominic Lalli (Big Gigantic), GRiZ, Michal Menert (Pretty Lights Music, Super Best Records) and incorporated an enhanced collection of live instrumentation. He has completed a slew of remixes for artists such as GRiZ, The Floozies, Lettuce, Minnesota and Pretty Lights, and released several works with Pretty Lights Music veterans Break Science.