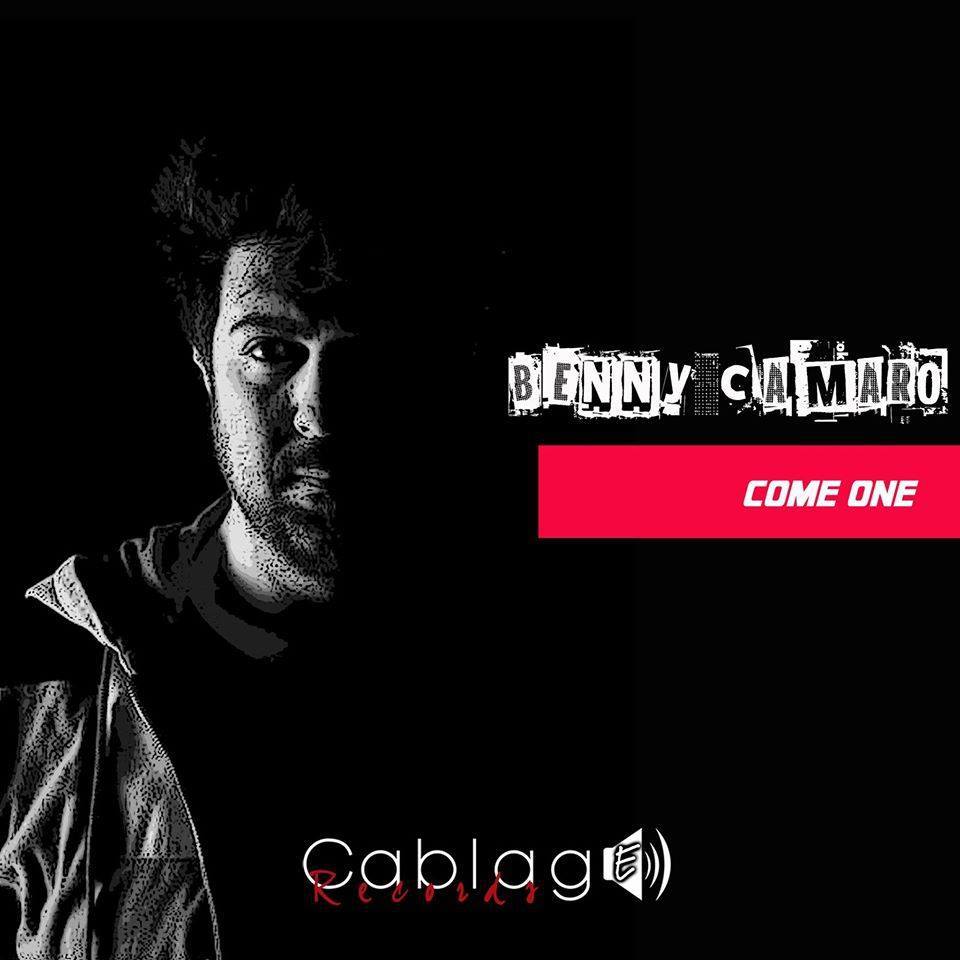 Come One - Benny Camaro
Whilst talented DJ and producer Benny Camaro is enjoying the success received through his recently released wonders: 'Push It Back' and 'Night Train', he has also seen the revival of one of his past projects, 'Come One'. Released on the 5th of April, 2015, 'Come One' is one of Benny Camaro's top tracks and is currently re-building extensive hype on Shazam – almost 6 months after its actual release.
Such a return for 'Come One' shows how Benny Camaro is able to put his signature on timeless tracks. Aside from 'Come One', the Italian talent holds a long list of remarkable releases including the likes of: 'Crack It Out', 'Uh Yeah', 'Follow Me To Paradise', 'In that Mood Remix' and 'All In My Mind Remix' to name a few. Moreover, along the years, Benny Camaro's unique House infused style has attracted the attention of A-list labels such as: Jango Music, Casa Rossa, IRMA Records, Kluster Records, 5howtime Records, Cablage Records, Paper Airplane Records, Tiger Records, Tactical Records, Big Mama House Records, Secundo Records, Bounce Recordings, Dubphonedzie Records, Jungle Tekk Recordings, Data Tech Records and Musica e Parole amongst others.
Kicking off with a House infused groove, 'Come One' sets the tone for what's to come, later adding deeper elements to pump up the mood, spicing it up with a few vocal effects. Benny Camaro intensifies the vibe, providing an uplifting segment before resorting to a heavier tract. A sudden breakdown displays the track's mellower side, offering a perfect ascension towards another much anticipated chorus. Benny then devises diverse variations on the chorus before transcending into a stylish conclusion.
Benny Camaro's classic tune 'Come One' is part of Cablage Records' rich catalogue. Benny Camaro is a frequent name on Cablage's roster, amongst other important artists like: Sonnie Mancino, RICH MORE, Mario Cevoli, Macho, Valev, George M, Carlo Cavalli, Criss Hawk, Mauro Gee, Alex Raimondi, Dr. Feelx, Needless!, Ference Dee, Isac, Joe Lukketti, Yudi Watanabe, Francesco Castaldo and many more. 'Come One' is certainly a heavyweight addition to Cablage Records' musical capital and such extended success certainly shows Benny Camaro's immense abilities.