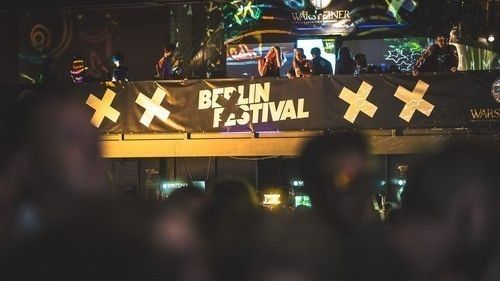 Berlin Festival 2014 comes to a close
After 48 non-stop eventful hours, Berlin Festival 2014 came to a successful close yesterday.

Festivalgoers from all over Europe ventured to the festival's brand-new, sold-out location, Arena Park, in the midst of Berlin's party district to celebrate outstanding performances by Woodkid, Moderat, Editors, K.I.Z., Sven Väth and more.

With its 2014 edition, Berlin Festival exceeded all of the organisers' expectations, with 15,000 excited festivalgoers arriving in the German capital from all over the world to take over the festival's new, sold-out location from September 5 to 7. They were treated to smashing shows by 80+ acts and fringe events galore. With its stages from Arena and its main stage to the splash! Mag Stage and its local and international hip hop hotshots to Glashaus, the electro-laden Badeschiff, and the bass-driven Hoppetosse, Berlin Festival proved to be more detailed and diverse than ever before.

This year's Art Village spread across the entire festival site. From its Art Village regulars to chilled-out art cinema and the dance stage, the Art Village, once again powered by Staedtler and curated by Jan 'Yaneq' Kage, integrated itself into the Berlin Festival's look-and-feel more smoothly than ever.

Managing Director, Melvin Benn, comments, "With the success of this year's edition, we're one step closer to where we see Berlin Festival's future. The mostly positive social media comments and photo posts are proof that the crowd is celebrating our new concept. We're already brainstorming new ideas on how to take Berlin Festival to the next level in 2015 in terms of our fringe events and stage settings."

Berlin Festival wishes to thank all the media partners, press people, partner companies, the entire festival crew and, most of all, the entire Berlin Festival crowd to make the 2014 edition a memorable one.

The organisers can't wait to announce more details on Berlin Festival's 2015 edition soon.