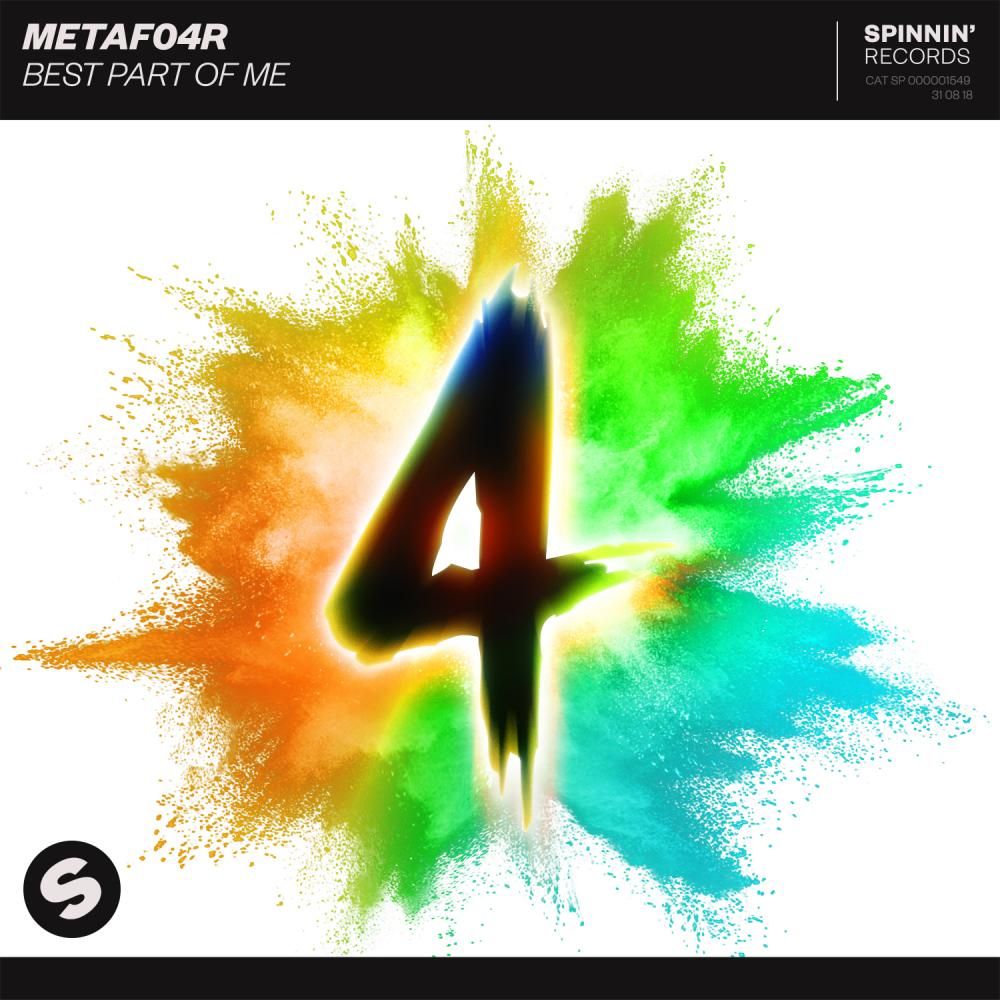 METAFO4R - Best Part Of Me
What do you get when the internationally well known and successful DJ duo's Firebeatz and DubVision partner up? You get METAFO4R bringing attitude. The first official single they release as a quartet is 'Best Part Of Me'. The track starts with a dense but playful pounding beat, grabbing attention and setting the tone. An authentic heartfelt vocal takes over telling a love story, trying to redeem the one he loves so much. It's convincing and loving, guiding you into the powerful built up which explodes into an ecstatic and raving drop. The perfect metaphor for the intensity and amount of love he feels for his girl. 'Best Part Of Me' is a superb festival anthem, inspired by the rave culture, its catchy and knows how to win over any crowd.
"Its really awesome working together as METAFO4R. We all have different musical backgrounds and working with the four of us also brings a guaranteed huge amount of energy and creativity to the table, both in the studio and on stage." –METAFO4R
They light up hundreds of stages across the globe. Conquered almost every global territory. Their position in the music scene is cemented. They are DJ duo's Firebeatz and DubVision doubling it up as METAFO4R. A new beginning for house music, METAFO4R brings attitude. A distinctive, progressive sound touching intellectual techno beats, yet still melodic and lovable for large audiences.
METAFO4R does not deliver just electronic dance music but stand for a complete main stage show with a different perspective on existing sounds and live elements. It's DubVision and Firebeatz, but tilted and colorized with each member in possession of their own neon color. It's build on the fortitude of two outstanding duo's but adds chemistry and its mission to revive the rave culture, hence the neon colors.
METAFO4R made their very first live debut as a supergroup earlier this year on EDC's kineticfield stage in Las Vegas, followed up by Tomorrowland's mainstage where they dropped more than 20 ID's during their set.
"It was a big challenge to produce an entire set with solely new music, but it was a fun and inspiring process. We are very happy how our first two shows as METAFO4R at EDC Las Vegas and Tomorrowland turned out and really excited to further evolve our live shows! For our Tomorrowland set we added a few live elements and we plan to further expand this for our future sets as METAFO4R." – METAFO4R
METAFO4R – 'Best Part Of Me'
Out now on Spinnin' Records