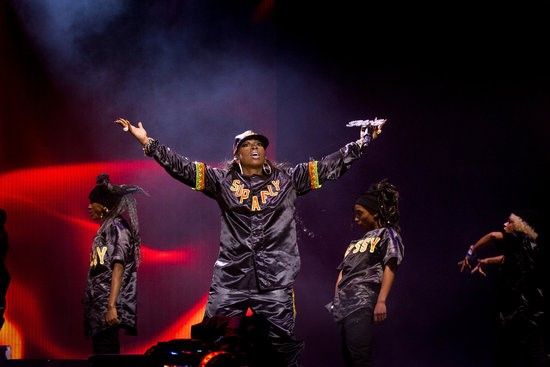 Bestival TV Show To Air This Week
We're feeling it bad. It's now a whole week since our Summer of Love ended, and we've got the Bestival blues big time. But fear not, we have a little treat on the horizon. This Thursday 24th September at five past midnight (so still Wednesday night, really) Channel 4 are showing a face-meltingly brilliant hour-long Bestival 2015 special produced by Blink TV.
Jam-packed with Besti-goodness, there are firing performances from Missy Elliott, Duran Duran, Underworld, The Jacksons, Boy Better Know, Jungle, Slaves and FKA twigs, plus interviews with Rob da Bank, The Cuban Brothers, the Chuckle Brothers, Lost & Found's Bobby Lost in the Commune, Kate Tempest and Skrillex, all mixed up with some stunning shots our awe-inspiring wonderland from the Ambient Forest to the Wishing Tree and beyond, and lots and lots of you lovely lot, too!

So set up camp in your front room, grab your drinks and popcorn, and tune in to Channel 4 to see if you can spot yourself as we all relive our most epic Summer of Love!
Bestival 2015
Channel 4
Thursday 24th September 12.05am
If after midnight is a bit too late for you, make sure you set your box to record it. Whatever you do, just don't miss it!
X Bestival
And don't forget, if you've got those Bestival blues super-bad, Bestival 2016 Early Bird Tickets on sale for a very limited period, so be quick and grab yours now: Ticketline / 0844 888 4410